The Echo Studio (test) currently offers the best sound of all Amazon Echo speakers. However, Amazon wants to further improve the sound via a software update by using new spatial audio processing technology and expanding the frequency range. In addition, the Echo Studio is now also available in white.
Free update also for old devices
For these changes, Amazon is not launching a new generation to which the improvements are limited, but the innovations also benefit all existing devices via a free firmware update. This is to be rolled out in October.
Echo Studio with enhanced audio technology
The proprietary spatial audio processing technology is specifically designed for better stereo sound, according to Amazon. Music and film sound should have such an immersive breadth, clarity and presence as the respective artists had in mind during production. As with a hi-fi stereo system, voices should be more present in the center and instruments distributed in the stereo panorama should be better defined at the edges. These improvements should also come into play when using a single Echo Studio. The expansion of the frequency range, on the other hand, should ensure that the mids are reproduced more clearly and the bass goes deeper. These upgrades complement the Dolby Atmos and Sony 360 Reality Audio audio formats already supported by Echo Studio.
The Echo Studio relies on a total of five drivers for the sound. A 5.25″ subwoofer is downward-firing with a bass reflex port at the front and rear. A 1″ tweeter radiates forward and three 2″ midrange drivers are aligned top, right, and left.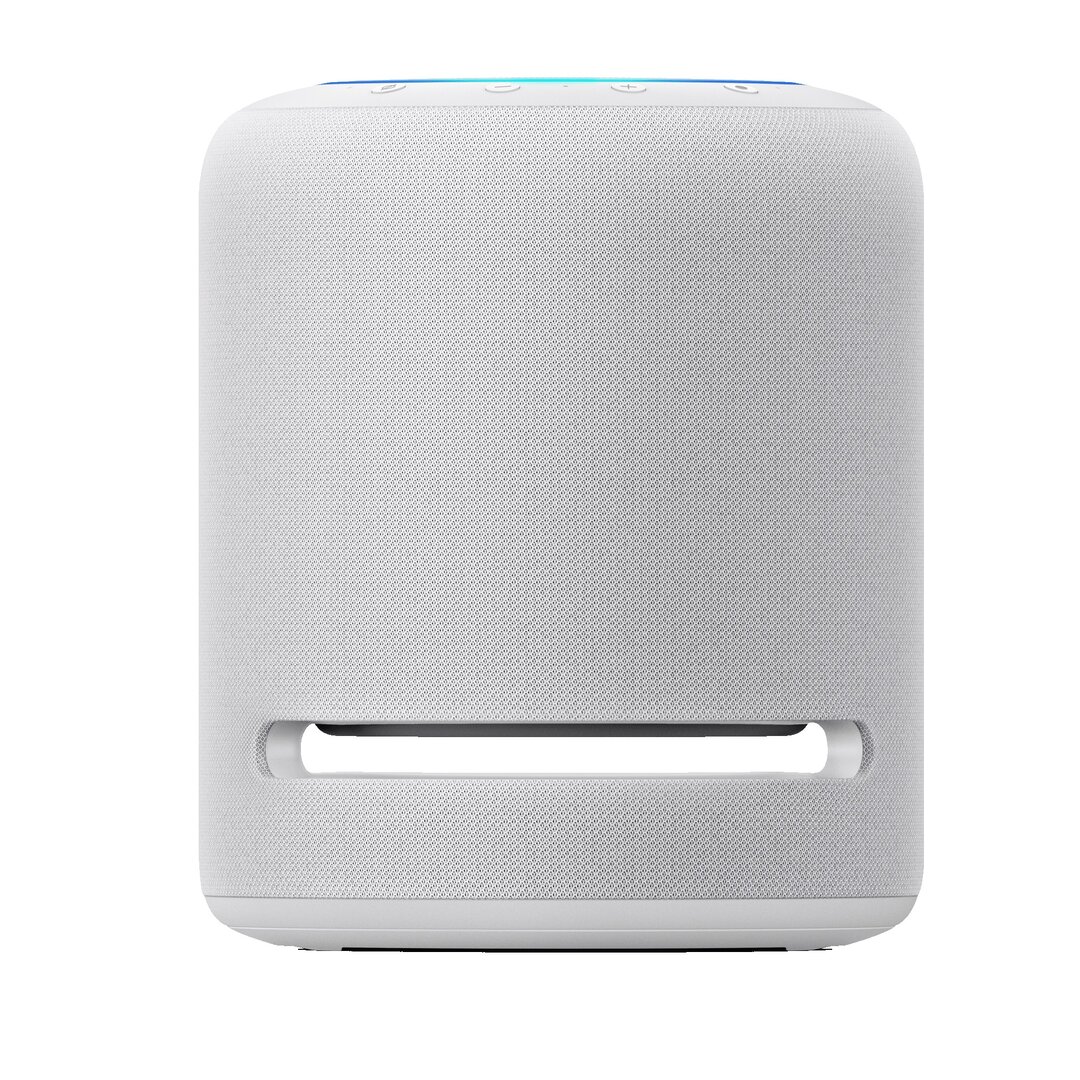 Echo Studio now also in white
The Echo Studio is available in anthracite for 199.99 euros and also in white with delivery in October*. Amazon often already offers it at a special price of 149.99 euros.
Update 2022-09-28 8:14 p.m.
If you want to deal with it in more detail, like Amazon psychoacoustics, signal processing and beamforming of the speakers to improve the sound of the Echo Studio, for which the Amazon Science Blog now also has a comprehensive explanation ready.
All new products from Amazon from September 28 at a glance:
New Echo Dot Kids: Amazon brings Alexa and functions especially for children

< li>Kindle Scribe: Amazon presents the first Kindle with a writing function

BMW: Next language assistant based on Alexa
Echo Dot (5th gen.): New small Alexa speaker with and without Watch
Fire TV Cube and Pro-Remote: HDMI input and Wi-Fi 6E for the streaming cube
Disney+ is coming: Fire TV for Echo Show 15 and new Alexa functions
ComputerBase received information about this item from Amazon under NDA. The only requirement was the earliest possible publication date.
(*) The links marked with an asterisk are affiliate links. In the case of an order via such a link, ComputerBase participates in the sales proceeds without increasing the price for the customer.