Alphacool has developed a water cooler in the format of a PCIe card for fast but also hot NVMe SSDs in M.2 format. The Core M.2 NVMe PCIe 4.0 Liquid Cooler can be integrated into an existing water circuit and also comes with addressable RGB LEDs.
In order to achieve high throughput rates over the long term, PCIe 4.0 SSDs usually need additional cooling. Under normal circumstances, the mainboard manufacturer's heat sink and sufficient airflow are sufficient. For systems with water cooling, a solution such as that from Alphacool is an alternative.
Alphacool Core M.2 NVMe PCIe 4.0 Liquid Cooler
The M.2 SSD is equipped with the enclosed thermal pads and mounted on the PCIe adapter card. Then the actual cooler made of nickel-plated copper with an acrylic cover and the aluminum backplate are screwed to the card. It is integrated into the water circuit via two G1/4″ sockets. A corresponding header on the mainboard (3-pin JST) must be connected for the five addressable 5V RGB LEDs on the cooler.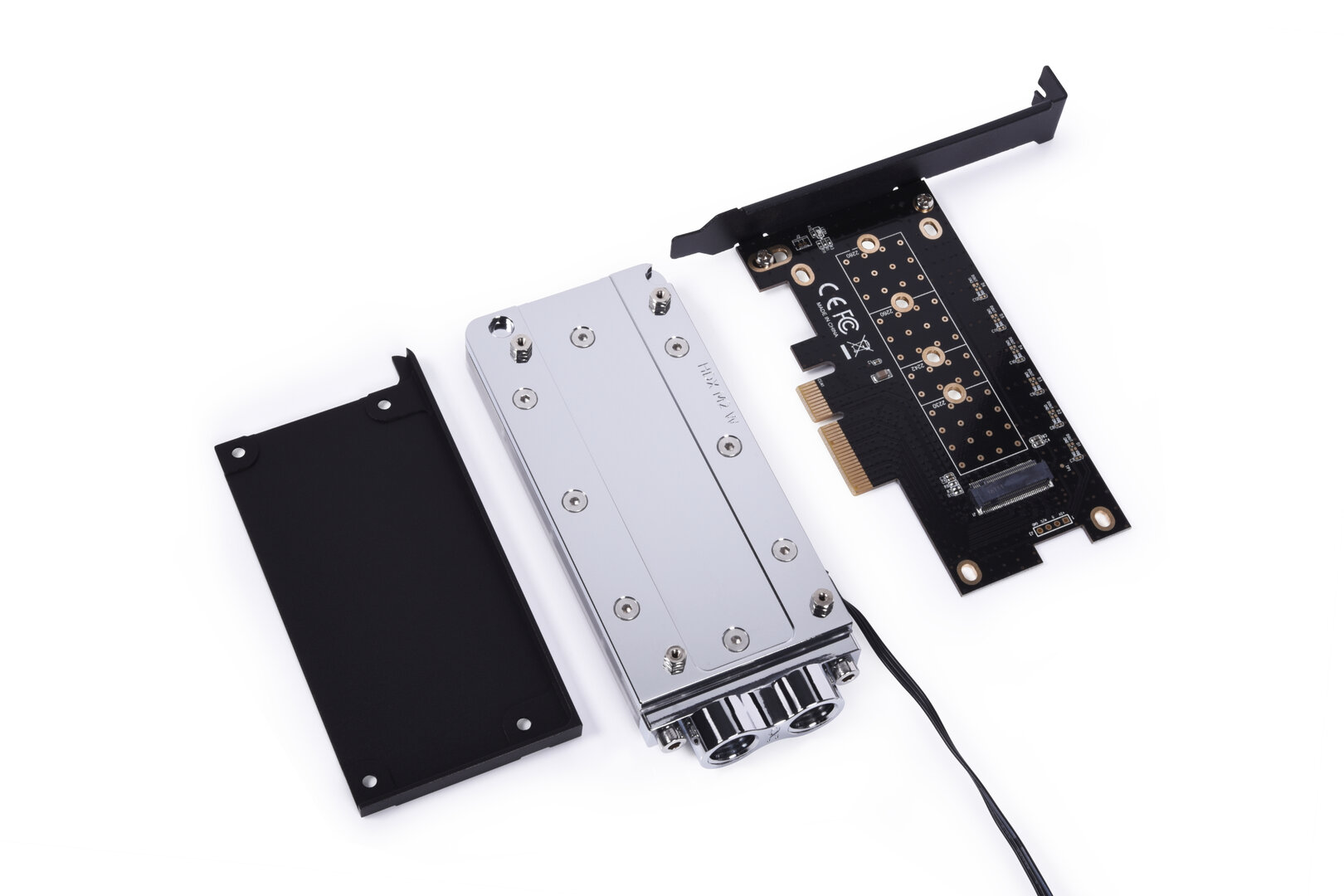 The cooler card has dimensions of 130.7 × 56 × 24.41 mm (L×W×H) and a weight of at least 361 grams. The radiator base is 4 mm thick.
< p class="p text-width">No information is given on the cooling performance, but the water cooler should be able to keep even the hottest M.2 SSD in check and permanently prevent temperature-related throttling of the performance.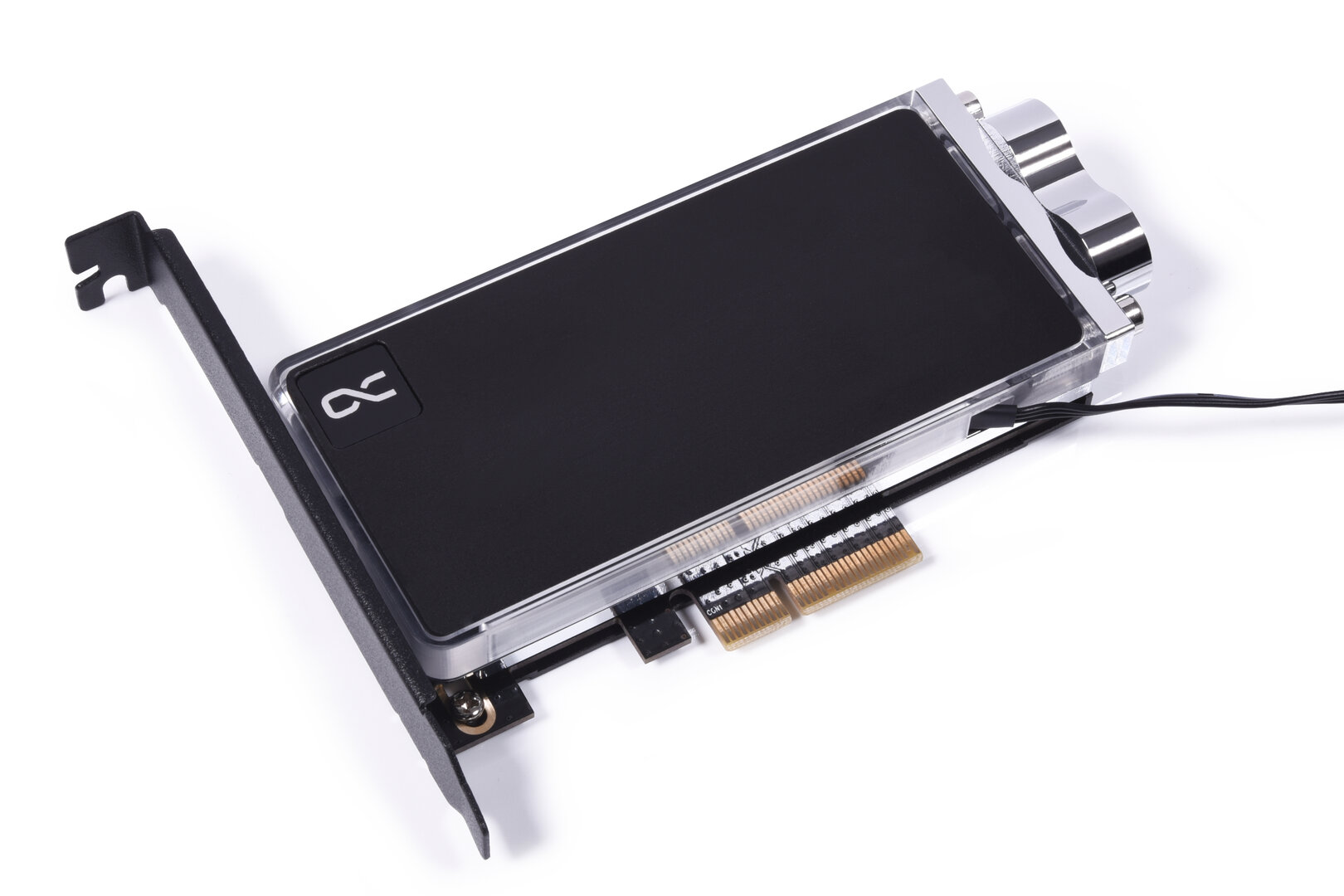 This model, which is very complex for an SSD cooler, also has its price: the core costs around 100 euros M.2 NVMe PCIe 4.0 Liquid Cooler.
It doesn't have to be equal to water
The editors tested some M.2 coolers a few years ago that were able to do this with far less bulk and effort. However, with the throughput rates of the SSDs, their waste heat has also increased. The high-end SSDs with PCIe 4.0 can still be cooled using simple methods, but the requirements for the upcoming PCIe 5.0 SSDs are likely to increase – at least initially.
However, it should be noted that normal users cannot call up the maximum performance permanently anyway. Therefore, only a certain amount of cooling is necessary to prevent premature throttling during large file transfers.