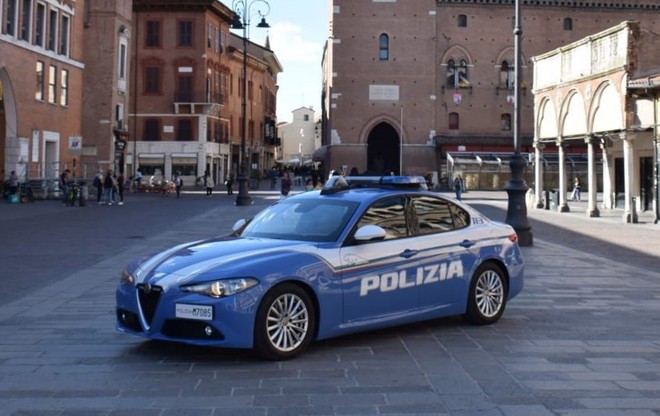 Alfa Romeo strengthens its link with the State Police which has lasted for over seventy & rsquo; years. Indeed, the car manufacturer will provide; 450 new Alfa Romeo Giulia in the classic white-blue livery that will be assigned to the General Prevention and Public Rescue Offices (UPGSP). Cars that will be used to carry out the steering wheel service and to guarantee control of the territory in all the Italian provinces.
Specifically, the 450 new Alfa Romeo Giulia for the State Police are equipped with the engine 2.0 turbo 200 hp with 8-speed automatic transmission and rear-wheel drive . Obviously, livery aside, they will be suitably modified according to needs; of the State Police. No details have been disclosed in this regard, but the cars will certainly be equipped with flashing lights on the roof and with all the accessories that usually find a place on police cars. Raffaele Russo , Country Manager of Alfa Romeo in Italy, commented:
The supply of Giulia is part of the tradition of Alfa Romeo sports sedans at the service of the Forces of the Order. Since the 1950s, the most important cars fast and safe on the track and on the road, they are perfect for serving the state and citizens. In history, all of our most popular models significant were & ldquo; enlisted & rdquo; and for every Alfista this is; a responsibility and a source of great pride.
A LONG SATISFACTION

As mentioned at the beginning, the partnership between the Italian brand and the State Police has lasted for a very long time. According to what & egrave; been told, the first & quot; Panther & quot; & egrave; it was a & rsquo; Alfa Romeo 1900 from 1952 that could count on a power of 100 HP. From 1955 the baton passed & ograve; from 1900 to the Giulietta T.I., to arrive at the Giulia in the 1.6-liter engine that developed a power of 92 HP and which over time is; also became the star of many crime films.
In the 1960s, the Alfa Romeo Panthers were joined by coup & eacute; models, such as the 2600 Sprint with bodywork by Bertone, or vans like the Romeo II. The State Police then used several other cars of the Italian brand including the Alfetta, the Nuova Giulietta, the Alfasud, the 33 which introduced the current white and blue color , the Alfa 90, the Alfa 75, the 155, the 156 and the 159 also in the Sportwagon version up to the Giulietta and the current Giulia.
The best Apple Smartphones? Apple iPhone 12, buy it at the best price from eBay at 597 euros .