Gigabyte has the first four Z790 motherboards from the Aorus and Aero series for the hybrid CPUs from Intel's Core i 13000 series ("Raptor Lake"), which will be released on October 20th. presented, which should support up to DDR5-7600. In addition, the four main boards should be able to score with a very potent power supply.
Fast memory and stable voltages
Gigabyte has introduced the Z790 Aorus Extreme, Z790 Aorus Master, Z790 Elite AX and Z790 Aero G models, all of which are said to score particularly well with support for particularly high clocked DDR5 type RAM with up to 7,600 MT/s.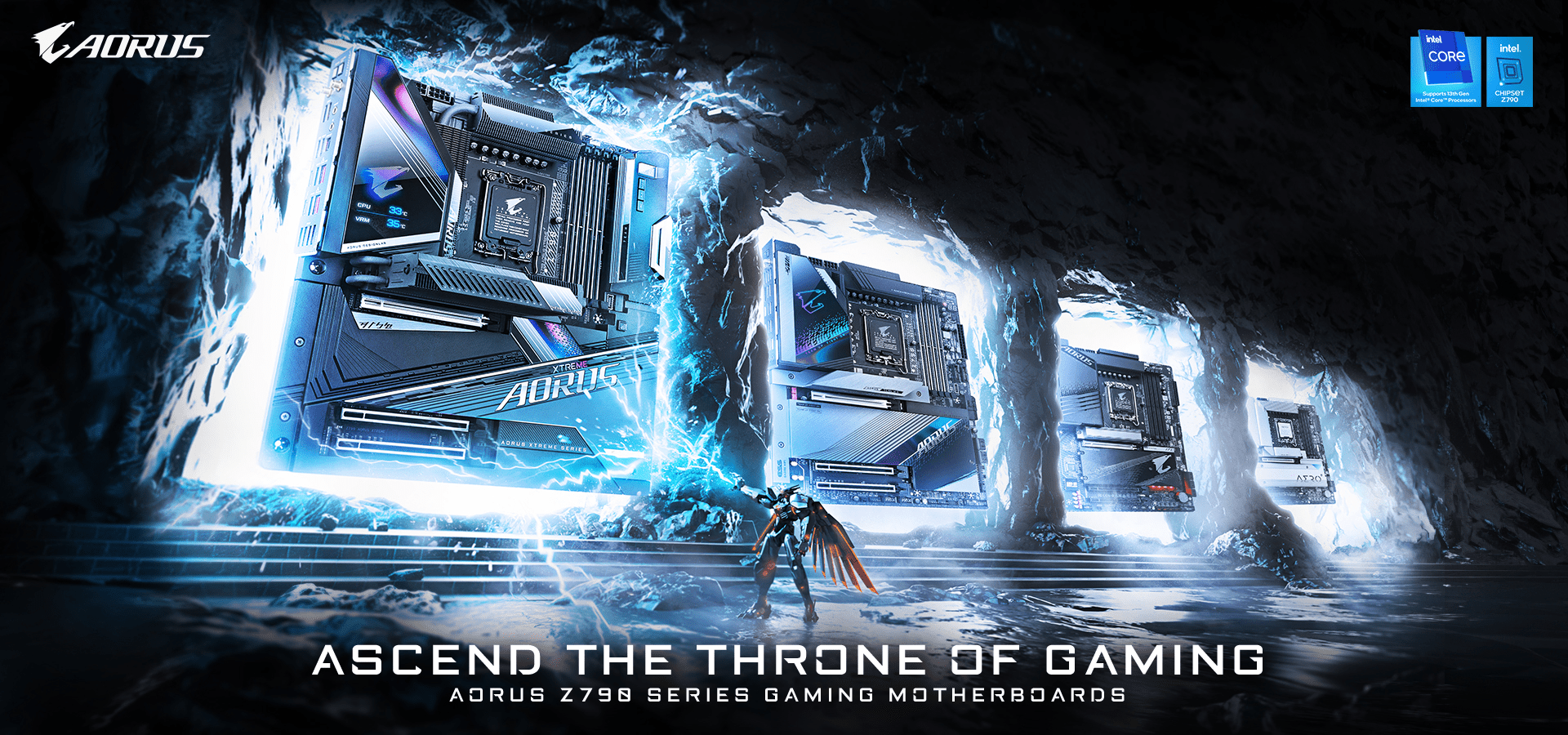 Gigabyte is sending the following four mainboards from the Aorus and Aero series for gamers and creative professionals to the release of the Intel Core i9-13900K and the smaller offshoots enter the race.
In terms of marketing, Gigabyte focuses in particular on the high memory speeds, all boards are said to support up to DDR5-7600 (OC) and deliver stable voltages, which are supported by a powerful Voltage modulation with up to 23 phases for the processor, the SoC and the main memory to be implemented.
On the official product pages, on which only the new spearhead in Gigabyte's Z790 portfolio, the Gigabyte Z790 Aorus Extreme, is still missing, the manufacturer also uses the "M.2 EZ-Latch Plus" feature. and "PCIe EZ-Latch Plus", which should make it easier to exchange SSDs and graphics cards.