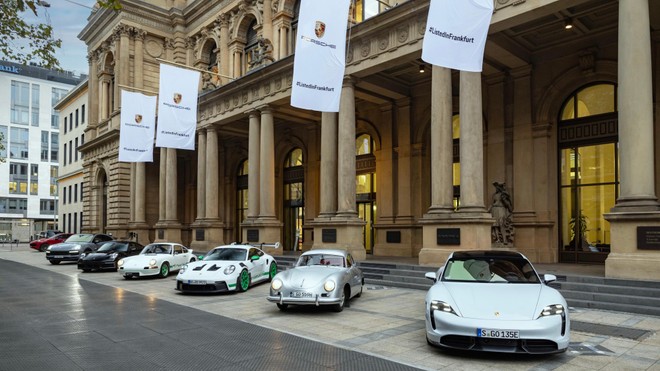 Porsche has officially debuted on the Frankfurt Stock Exchange. As widely expected, the IPO is; went very well and, in the end, the price set for each share is; was 82.50 euros , the maximum of the indicative fork. According to what has been told, yes & egrave; treated of the pi & ugrave; largest IPO ever made in Europe in terms of market capitalization of approximately € 78 billion, as a value calculated from the offer price for the preferred shares and the corresponding value for the ordinary shares.
In total, the Volkswagen Group placed 113,875,000 non-voting preferred shares of Porsche AG representing 12.5% ​​of the share capital for a value of approximately € 9.4 billion (including 14,853,260 preferred shares to cover any requests higher than the offer). The go-ahead for listing on the stock exchange & egrave; was given by the classic ringing of the bell made by Oliver Blume, CEO of Porsche and recently also of the Volkswagen Group. This symbolic ceremony is; was streamed.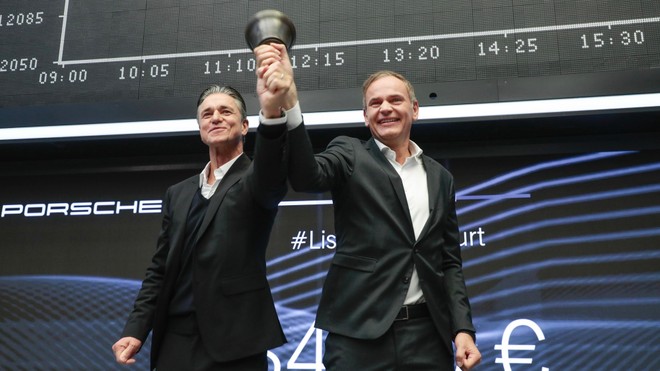 With the IPO, Porsche is setting itself ambitious goals: from an economic point of view , ecological and social. CEO Oliver Blume commented:
We aim to redefine the concept of modern luxury by combining luxury with sustainability; and social engagement. Porsche wants to grow with its luxury products and services and take responsibility; social.
Porsche also sees itself in a leadership position when it comes to mobility; electric and si & egrave; set ambitious goals: in 2030, Porsche & # 39; s ambition & egrave; that over 80% of the new vehicles delivered are 100% electric vehicles. Returning to the IPO, to private investors & egrave; approximately 7.7% of the total placement volume was awarded. Since & eacute; there have been excess requests, not all orders from private investors have been fully satisfied.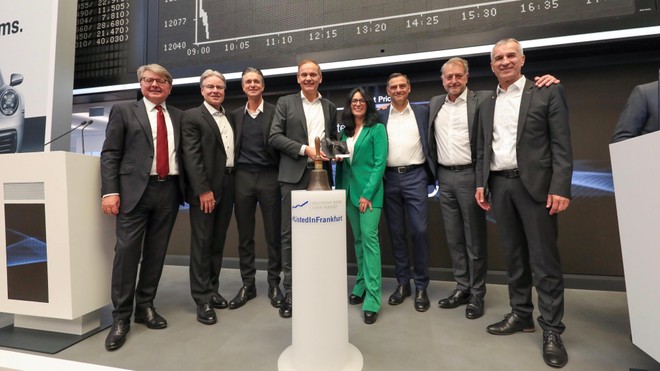 A large portion of the publicly traded equity capital will go to large investors such as the sovereign wealth funds of Qatar, Norway and the United Arab Emirates which, overall, have booked shares for a value of approximately 3.7/3.8 billion euros. Under the terms of the IPO, Posche SE (holding company of the Porche and Piech families) will obtain 25% more; 1 share of the ordinary capital with voting rights of Porsche AG, paying a total of 10.1 billion euros.
Therefore, overall, the Volkswagen Group will collect; about 19 billion euros from this financial operation. One half will be used for the Group's electrification projects and the other half; to distribute an extraordinary maxi dividend to shareholders.
The 5G smartphone for everyone? Motorola Moto G 5G Plus, buy it at the best price from Amazon Marketplace at 251 euros .