Amazon's digital language assistant is also becoming increasingly popular with children, which is why Amazon is now optimizing its own services for use by children. On the one hand, this means that children's voices are better understood, on the other hand, the Kids+ subscription for Alexa and a new Echo Dot Kids.
New Echo Dot Kids for Germany
The Echo Dot Kids, which is based on the new 5th generation of the Echo Dot, is technically identical to the normal model, but with an owl and dragon design it is optimized for use with smaller children. The new Amazon Kids child safety device is already activated on it and it also includes 1 year of Amazon Kids+ and the 2-year worry-free guarantee, which is already known from the Fire tablets and Kindle Kids Editions. If the Echo Dot Kids breaks during this period, for example because it falls down in the children's room, Amazon will replace it.
The new Echo Dot Kids, featuring kid-friendly Owl and Dragon themes, will ship October 20th and can be pre-ordered today for $69.90*.
Alexa offers more for children – and parents
Alexa already offers special skills for children, such as Pixi, Pumuckl, Die Maus or the three ???. However, starting in October, Amazon will expand Alexa to make Alexa's personality more child-friendly and make interaction more child-friendly. This includes oh replies specifically designed for children that are easier to understand and explain content in a more child-friendly way than Alexa has done so far. Speech recognition by Alexa should also adapt better to the child in the future, since children's voices are less easy to distinguish than the voices of adults and children speak at very different speeds when making inquiries – pauses because they are thinking are also an aspect that should be taken into account .
Using the parent dashboard for Amazon Kids for Alexa, as is already known from the kids tablets (eltern.amazon.de), parents will be able to add targeted services and content for use by their child on a device with Alexa and a Set a time limit, for example so that children can no longer use Alexa after 8 p.m. This is tied to recognizing the child's voice or face via the Alexa device, so a profile must be set up for the child so that Alexa recognizes them by their own voice or appearance. So while a child's request won't be answered after 8pm, parents can continue to use the same device if they wish.
Moreover, songs with offensive words won't even play, es So it's not just a mere beep over a single word.
In the future, parents will also be able to set which contacts their children can use to make voice and video calls by explicitly enabling them. All other contacts are then not available to the child.
Amazon Kids for Alexa with free parental controls and child-friendly features for Alexa is available on the Echo, Echo Dot, Echo Show, Echo Flex, Echo Input, Echo Plus and Echo Studio. Amazon Kids and Amazon Kids+ for Alexa can be activated on new and existing Echo devices through the Alexa app.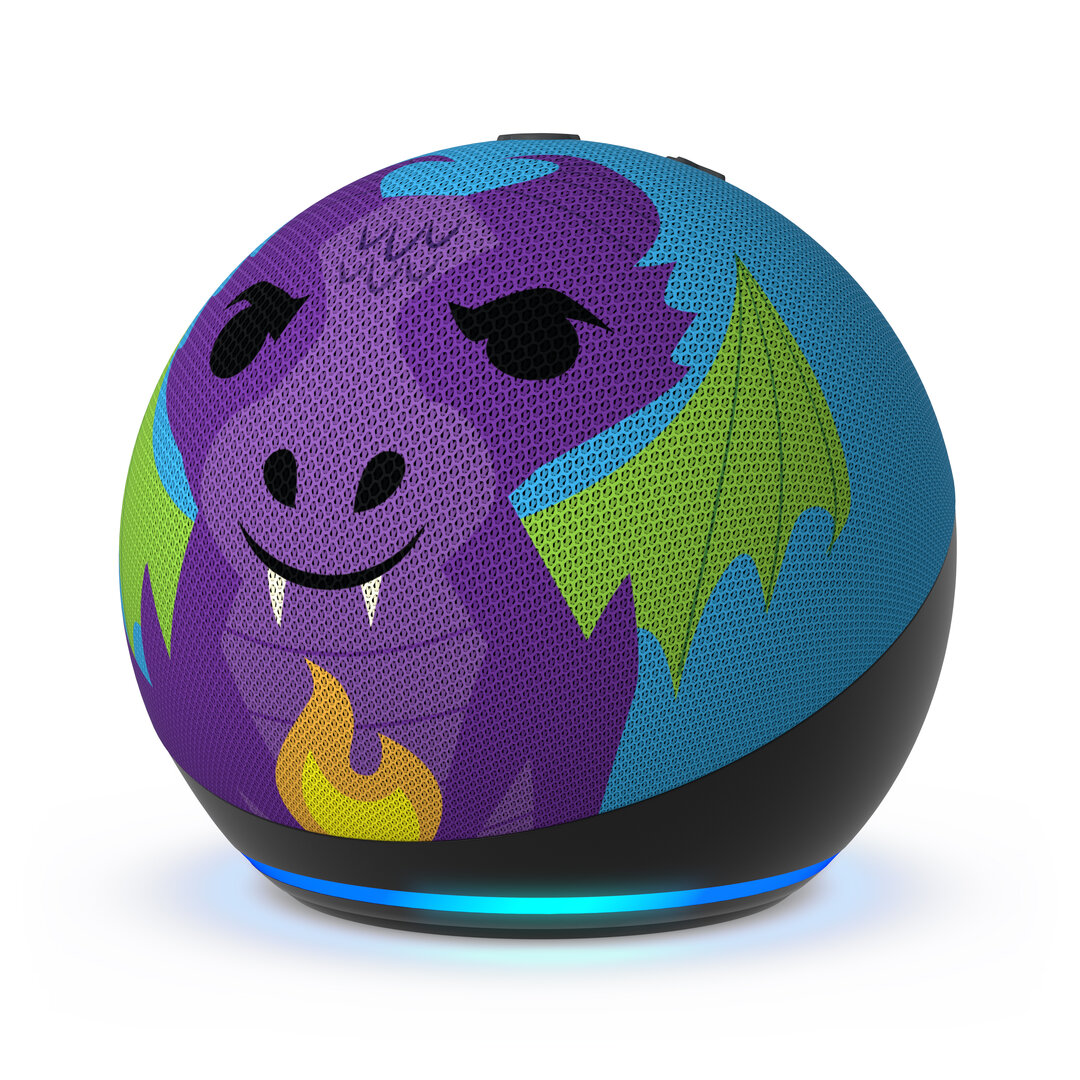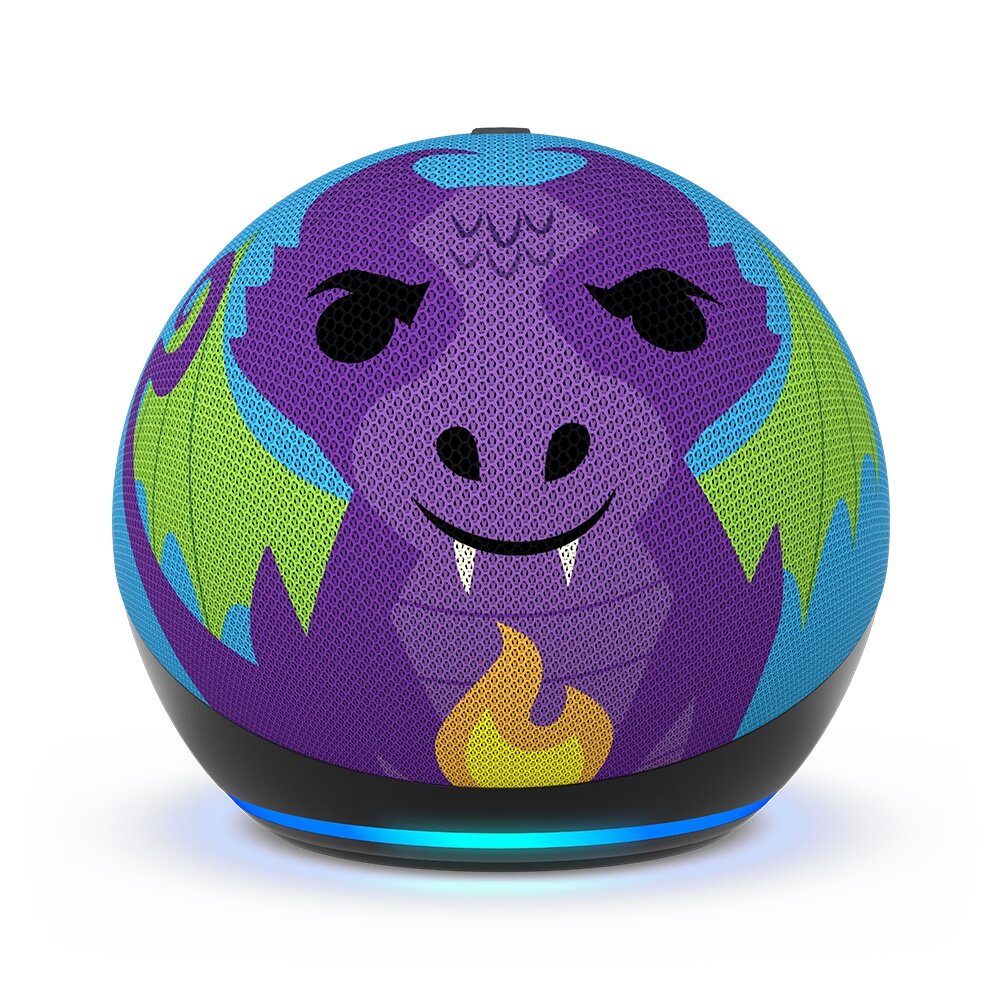 Set up echo specifically for children
In the future, an echo speaker can be set up either explicitly for children or for everyone in the household. If it is set up for a child, the above functions are automatically always active, no matter who commands Alexa or asks a question. If, on the other hand, it is set up for everyone, it can automatically switch between the child-friendly variant and the normal variant based on the profiles. If no profile is recognized, the standard profile is always active, but when set up as a kids echo, the child-friendly version is always active. However, Amazon does not see the more child-friendly version as a safety function, but as a convenience function. Amazon once again explicitly points out that the visual ID with an Echo Show is not uploaded to the cloud and is only stored encrypted on the device.
Kids+ for Alexa
With Kids+ for Alexa, Amazon is also introducing special new content for children for Alexa. These include Audible audio books and radio plays, special skills for children such as arithmetic with Conni and a what-is-what quiz, alarm clock with sounds from Gruffalo or The Little Dragon Coconut, ten advertising-free stations from Radio Teddy (starting soon) and one daily Summary created and compiled specifically for children. Children's media in Kids+ is completely ad-free, age-appropriate, and curated by Amazon's team. For example, kids can just say, "Alexa, open Amazon Kids," and Alexa will suggest an audiobook, skill, or something else age-appropriate. The service costs EUR 4.99 (Prime members) or EUR 7.99 per month (non-Prime members), although it can also be used on other devices. If you already have a Kids+ subscription, it can also be used with Alexa in the future at no additional cost.
Overview of all new products from Amazon from September 28:
Kindle Scribe: Amazon introduces the first Kindle with a writing function
BMW: Next language assistant based on Alexa
Echo Dot (5th gen.): New small Alexa speaker with and without a clock< /li>
Fire TV Cube and Pro-Remote: HDMI input and Wi-Fi 6E for the streaming cube
Echo Studio: software update for better sound and now also in white
Disney+ is coming: Fire TV for Echo Show 15 and new Alexa features
ComputerBase received information about this article from Amazon under NDA. The only requirement was the earliest possible publication date.
(*) The links marked with an asterisk are affiliate links. In the case of an order via such a link, ComputerBase participates in the sales proceeds without increasing the price for the customer.