Mesh and a simple design don't go together for Jonsbo. The solution in the expensive premium i400 case with a 2.5 millimeter thick aluminum outer skin that also encloses the back is to allow air to flow vertically. The graphics card should also be cooled better.
Jonsbo actually states that the most important requirement of the i400 is the effective cooling of the GPU. This has taken on new meaning with the introduction of the RTX 4090 from Nvidia. Even the reference card is approved for 450 watts, partner cards whose coolers are moving towards a four-slot width requirement are even expected to be well above this mark.
With the i400, the power supply is therefore moved directly behind the front in order to improve the airflow to the graphics card by accommodating the same number of fans on the floor as under the cover. 25 millimeter high feet should make it easier to suck in air from the bottom. Two 140 mm or three 120 mm fans fit in both places, but no copy is included. Including fans, radiators with a maximum height of 80 millimeters fit under the top. Dust filters can be found in all fan positions, even in the rear, where a 120 mm fan can theoretically also be used for blowing. However, the concept is not new and has been used for a long time, e.g. in Jonsbo's UMX series.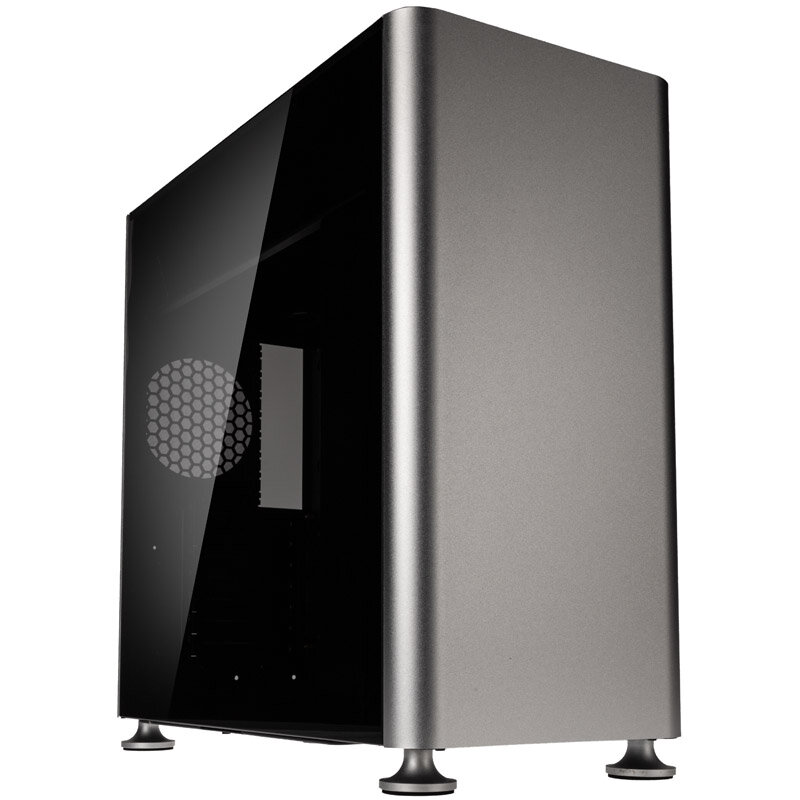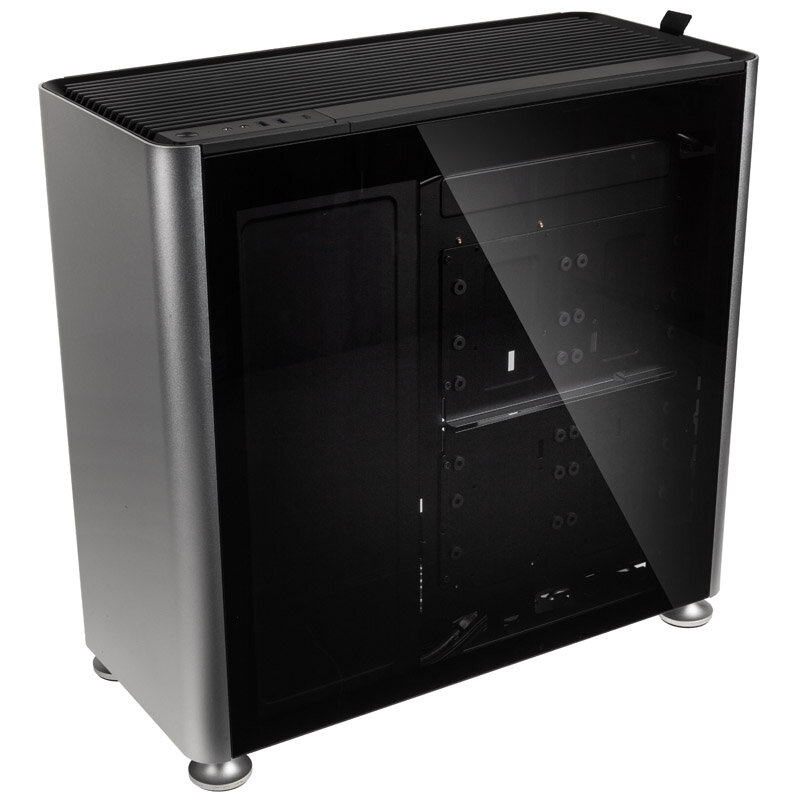 In addition, the i400 still offers enough space on the side panel to supply the cooler with enough air, even when a three-slot wide expansion card is installed vertically, writes the manufacturer. This is possible because the slot cover can be mounted at 90 degrees. This allows the GPU to be mounted closer to the mainboard than with towers, where vertical slots are punched in front of the horizontal ones. However, a riser card must be purchased separately.
Hard drives are installed behind the mainboard and in two slots behind the front. These are then located under the power supply, which then has to be shorter than the maximum specified 270 millimeters. Since there is a gap of 35 millimeters between the mainboard tray and the side panel on the back, 3.5″ hard drives can also be installed in the housing.
The Jonsplus i400 is already available in stores from Jonsbo distributor Caseking at a recommended price of around 270 euros in black and silver. In this case, the high price can be explained less by the features than by the strength of the material and the elaborate design, which is based on rounded shapes.
Jonsbo Jonsplus i400 mainboard format: E-ATX, ATX, Micro-ATX Chassis (L × W × H): 502 × 231 × 480 mm (55.66 liters)
Side window material: steel, aluminum , glass Net weight: 11.50 kg I/O ports/other: 1 × USB 3.1 (USB 3.2 Gen 2) Type C, 2 × USB 3.0 (USB 3.2 Gen 1), HD audio slots: 4 × 3.5&quot ;/2.5″ (internal)
2 × 3.5" (internal)
1 × 2.5" (internal) Expansion slots: 7 fans: Rear: 1 × 120 mm (optional)
Top: 2 × 140 mm or 3 × 120 mm (optional)
Bottom: 2 × 140 mm or 3 × 120 mm (optional ) Dust filter: cover, bottom, rear Compatibility: CPU cooler: 168 mm
GPU: 340 mm
Power supply unit: 270 mm Price: 270 €