At the Intel On in-house exhibition, the manufacturer will once again be bringing wafers with them that contain products that have not yet been presented, such as a 34-core CPU. Of course, this doesn't happen "accidentally", as some visitors believe, these are very targeted actions by the marketing department to draw the focus to Intel.
The fact that Intel is working on a new workstation chip that could also be stored as a HEDT variant for the desktop has been an open secret for months, if not years. So far it was questionable how exactly it looks like, an adaptation by Sapphire Rapids seemed obvious, the discovery is now going in this direction, even if the label is slightly misleading.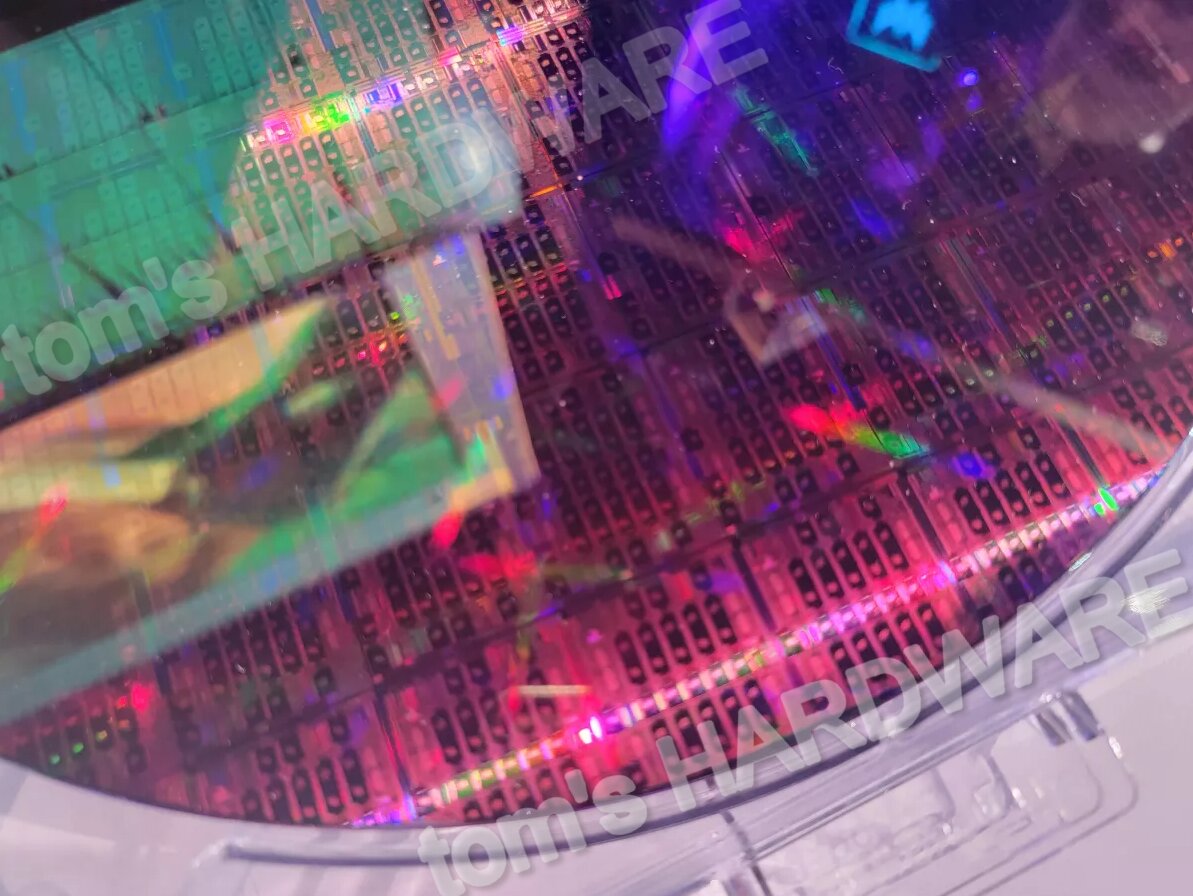 The 34-core discovered on a wafer basically corresponds to the MCC variant from Sapphire Rapids, i.e. the expansion stage with a medium number of cores. The manufacturer uses a separate, smaller die for this, which is more economical and also improves the yield. However, the wafer is labeled Raptor Lake-S 34 Core and is clearly assigned to Intel's marketing department – so it should be found.
A native 34-core die
In the vastness of the Internet, it quickly becomes clear that 34 cores correspond exactly to the configuration of Sapphire Rapids MCC, which became known more than a year ago. Even corresponding die shots as a mock-up already exist with the technical details of this solution. These reveal the native die of the processor, which is similar in structure to Ice Lake-SP, which is currently available with up to 40 cores.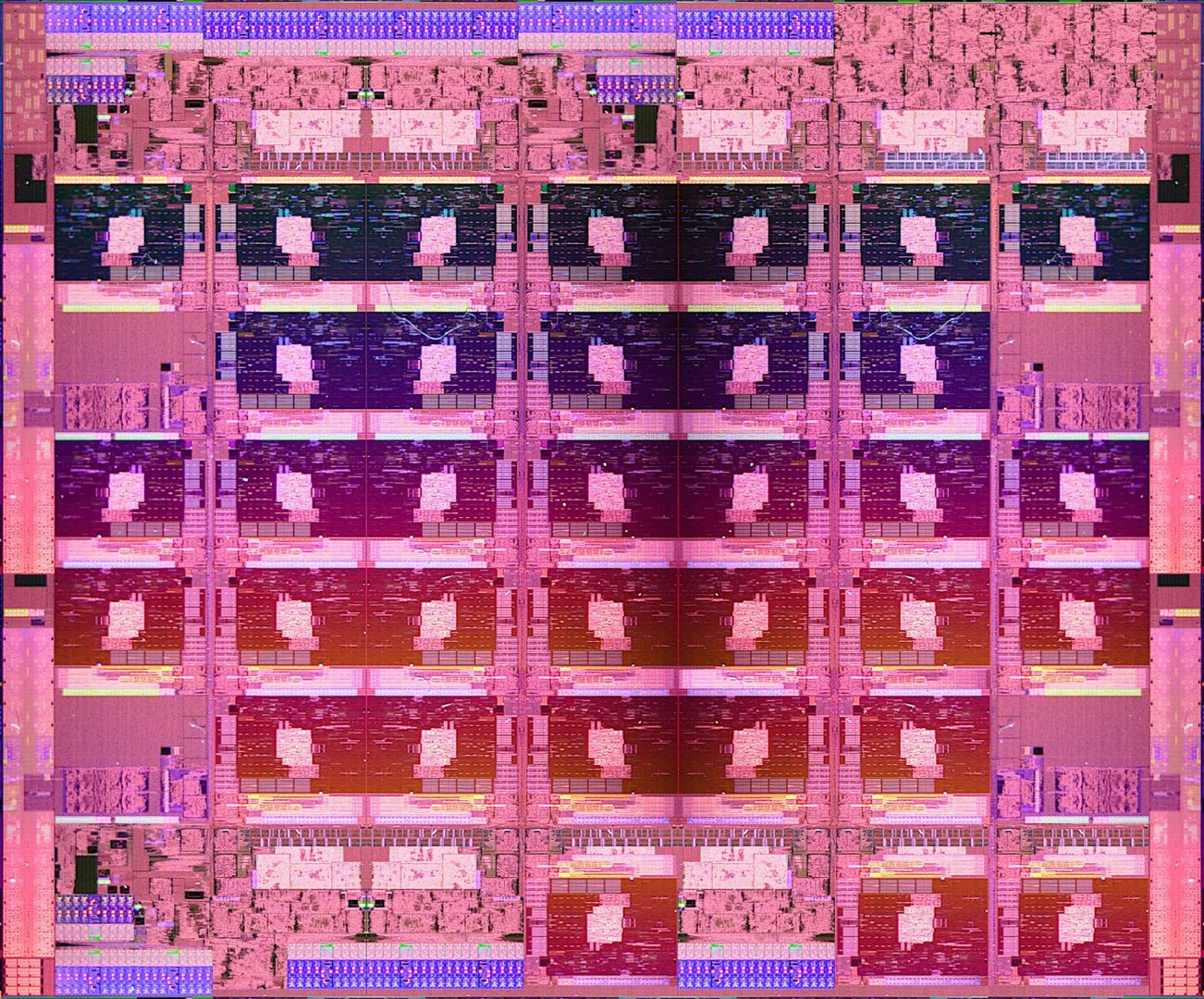 The technical details of the chip In the end, many parts correspond to both Intel Sapphire Rapids and Raptor Lake. The server CPU already offers 2 MB L2 cache per core, with Raptor Lake-S this was the innovation compared to Alder Lake-S. However, the fact that AMX, Intel's new Vector Extensions, are now also present speaks more for Sapphire Rapids, because that is exactly where they will be introduced. The eight-channel memory interface, 80 PCIe 5.0 lanes, the 1.875 MB L3 cache per core and three UPI lanes, which are only needed for dual-socket operation, clearly speak for Sapphire Rapids.
It remains to be seen which product this solution will ultimately come onto the market as. Definitely a server CPU, that's what Sapphire Rapids MCC was designed for after all. Whether the workstation chip or even a HEDT product will appear remains unclear.