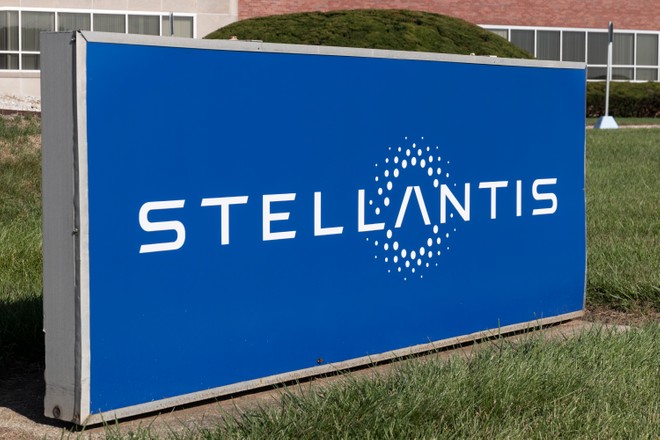 To achieve the ambitious goals of the Dare Forward 2030 plan, Stellantis is working to accelerate the development of new technologies and , for this reason, it has decided to create a global network of partners , coming to collaborate with researchers, scientists and engineers from all over the world.
Therefore, the Group led by Carlos Tavares has created one of the most & ugrave; large and extensive collaborative ecosystems in the world, which today has 164 ongoing projects and over 1,000 partners. Projects in which experts from all fields collaborate and which can combine public and private funding to seek solutions to the most challenging challenges; mobility complexes global.
The projects that are currently underway concern sectors that are strategic for Stellantis such as: autonomous driving and connectivity, electrification and advanced propulsion systems, materials and more.
PROJECTS AND INNOVATION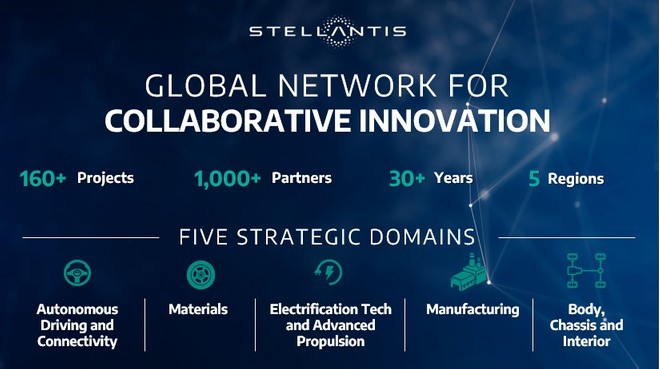 The automotive group then brings a series of examples of collaboration projects on which today we are working .
Hi-Drive (autonomous driving and connectivity): European project dedicated to automated driving. The initiative explores and tests connectivity solutions. of vehicles, their high-precision positioning, cybersecurity and machine learning to cover a wide range of traffic conditions.
Thermal Comfort Research (body, chassis and interior): the aim is to develop new systems and strategies for heat management inside vehicles, minimizing energy consumption.
CEVOLVER (electrification and advanced propulsion systems): the project adopts a user-centric approach to optimize the development and operation of electric vehicles using state-of-the-art technologies, components and systems.
ODIN (production technologies): the project uses the technologies developed by the most advanced researches; recent to demonstrate that the new robot-based production systems are technically feasible, efficient and immediately adoptable in a sustainable way.
Forest-Comp (materials): evaluates the use of renewable and non-renewable forest resources for the mass production of bio-composites that could be used for interior finishes or soundproofing of vehicles.
Ned Curic , Chief Technology Officer of Stellantis, commented on the work that the Group is carrying out on research and innovation:
Coping with complexity mobility of tomorrow requires innovation. The open approach, based on a global collaborative ecosystem focused on the most technical issues; complex, allows us to advance our knowledge and focus on pre-competitive research, which can have a positive impact on the world of mobility. We are more strong and creative when we work together, especially when we join forces with some of the best partners and researchers in the world. This pioneering spirit is fundamental to make Stellantis a worldwide recognized technology company. Furthermore, & egrave; there & ograve; which allows us to find innovative answers to technical challenges. Answers which, in turn, benefit our customers, our company and society.
small? Samsung Galaxy S21, buy it at the best price from eBay at 552 euros .