More suitable iPads for Stage Manager
To use Stage Manager you need a recent iPad or Mac. With the iPads, the choice was initially very limited: Apple claimed that it would only work on models with M1 chip. That would be because the feature relied on virtual memory swap and this would only be possible on iPads with M1 processor and at least 128GB. In the iOS 16.1 beta, Apple has changed this and the iPad Pros from 2018 and 2020 have also been added.
This means that the following tablets are now supported:
iPad Pro 2018 (new!)
iPad Pro 2020 (new!)
iPad Pro 2021
iPad Air 2022
Stage Manager is one of the biggest innovations for iPadOS 16. It's a new system for multitasking, where you get windows that can overlap and resize. This was initially limited to M1 iPads, as noted above. But Apple has now announced that previous iPad Pros are also suitable, namely from the first generation 11-inch Pro and the third generation 12.9-inch iPad Pro. These are the models from 2018 and 2020 that are equipped with the A12X and A12Z chip. There is still a limitation for these models: it only works for multitasking on the device itself. The ability to connect an external display with Stage Manager will not work. You still need an M1 iPad for that.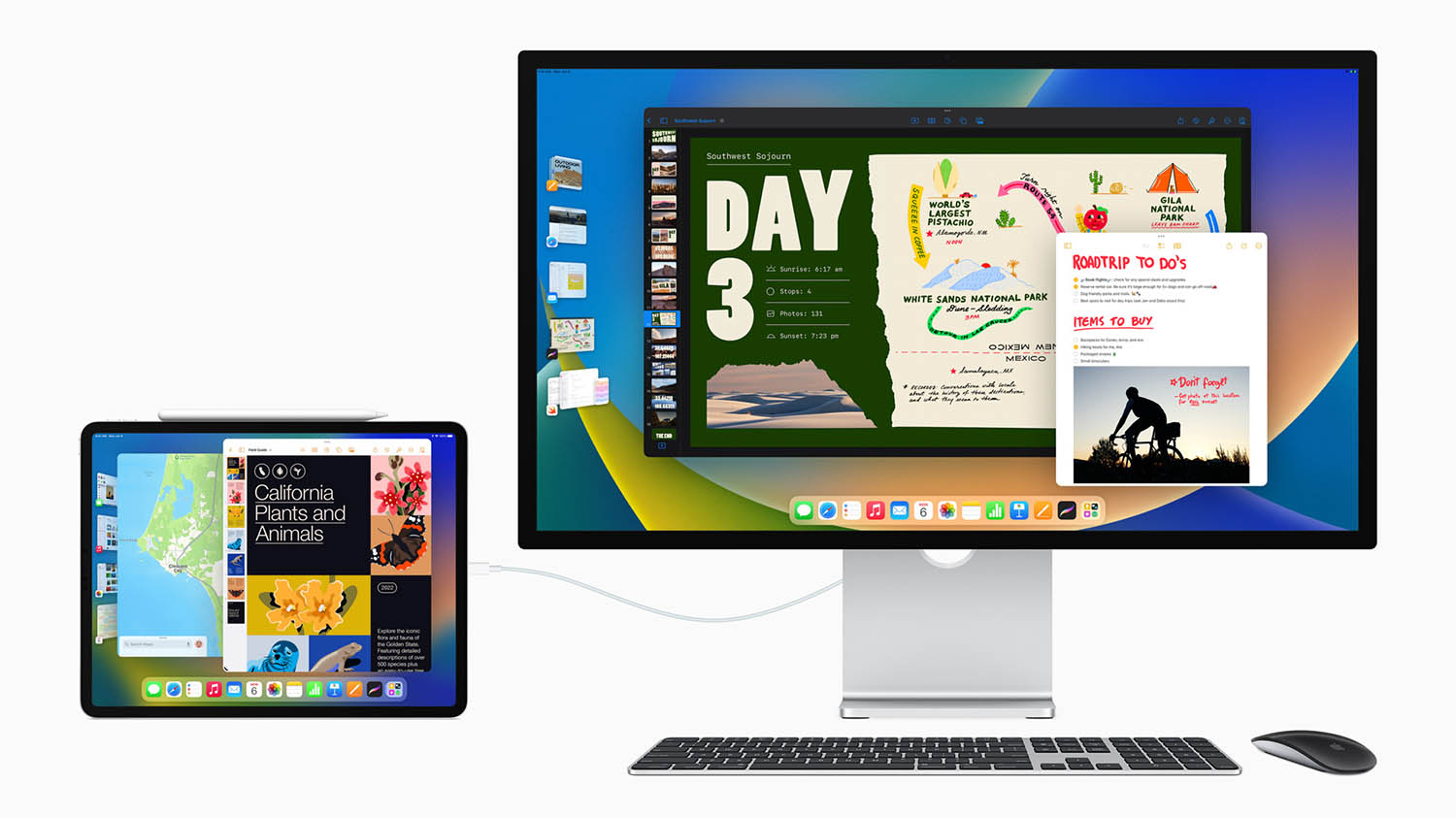 The ability to connect an external screen is a big step forward for the iPad. Previously, you could only mirror your iPad screen to an external display. In other words: you saw exactly the same on the iPad and on the external screen. This can be useful for presentations where you want to 'copy' on the iPad screen. But if you want to increase your workspace with an external screen, you want the content of both screens to be different. That will become possible with Stage Manager, but only on the M1 iPads.
In the fourth beta of iPadOS 16.1, support for external screens has been temporarily removed. There was a lot of criticism that the feature wasn't working properly and Apple seems to have taken that criticism to heart, to tinker with it even more.
Why not the iPad Air 2020?
If the iPad Pros with A12X and A12Z chip get Stage Manager, it is strange that the iPad Air 2020 with A14 chip does not get it. This could have something to do with performance. Although this model has 4GB of RAM, it only has 2 high performance cores, while the Pros have 4 high performance cores.
This is the statement Apple gave to Engadget:
We introduced Stage Manager as a whole new way to multitask with overlapping, resizable windows on both the iPad display and a separate external display, with the ability to run up to eight live apps on screen at once. Delivering this multi-display support is only possible with the full power of M1-based iPads. Customers with iPad Pro 3rd and 4th generation have expressed strong interest in being able to experience Stage Manager on their iPads. In response, our teams have worked hard to find a way to deliver a single-screen version for these systems, with support for up to four live apps on the iPad screen at once.

External display support for Stage Manager on M1 iPads will be available in a software update later this year.
Read more about Stage Manager in our tip.
Also see