Logitech Designed for Mac
The new products include a Logitech MX Mechanical Mini for Mac keyboard with low buttons, available in space gray and light gray. It has a backlight that turns on automatically when you get close. You can combine it with an MX Master 3S mouse in the same color. In addition, a vertical Logitech Lift mouse is coming, which you can hold in your palm. In fact, they are the same products that Logitech also makes for Windows users and which are also suitable for Mac users. The difference is that they have undergone additional testing to ensure that the Bluetooth connection to the Mac is optimal. You will not receive a dongle with it.
In a briefing, Logitech placed a strong emphasis on certainty and confidence that you can get things done. It gave the impression that as a user you feel "I can never do this!" sitting behind your desk, but that it will all work out in the end, because you have the right stuff. That is of course a bit exaggerated, but it is nice if you can just do your work, without your keyboard and mouse stuttering. With these new products, Logitech promises that everything will be fine. The keyboards are in a Mac layout for 'Command' and 'Options' and in addition, the optional Logi Options+ app lets you assign certain actions to buttons.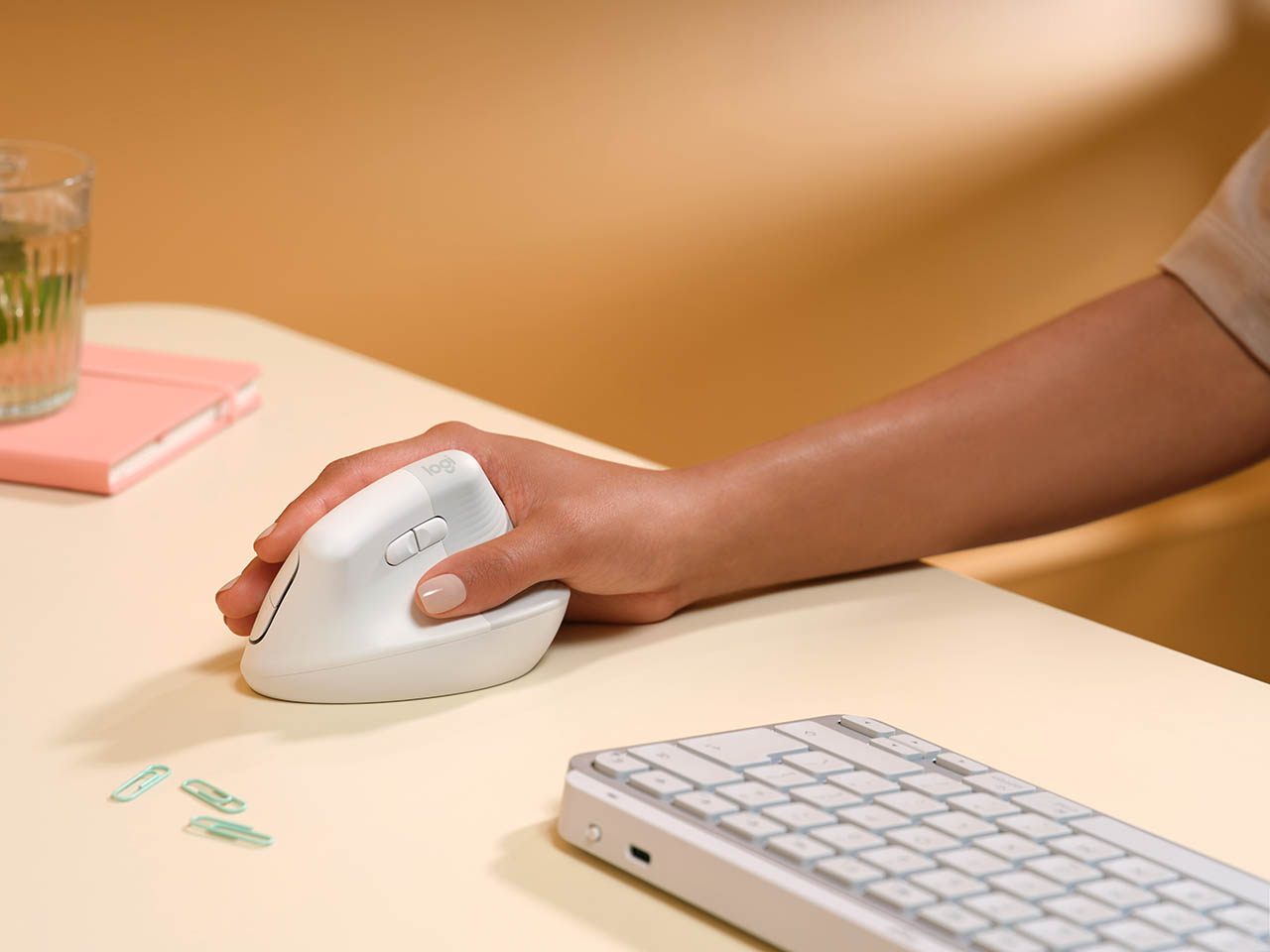 Logitech Lift for Mac
The Logitech Lift is a vertical ergonomic mouse, which is angled at 57 degrees and places your hand in a natural position. As a result, there is less pressure on your wrist while working. It lasts two years on a single AA battery. Logitech has only announced dollar prices, but the earlier universal variant (with dongle) originally retailed for €79.99 and is already somewhat discounted.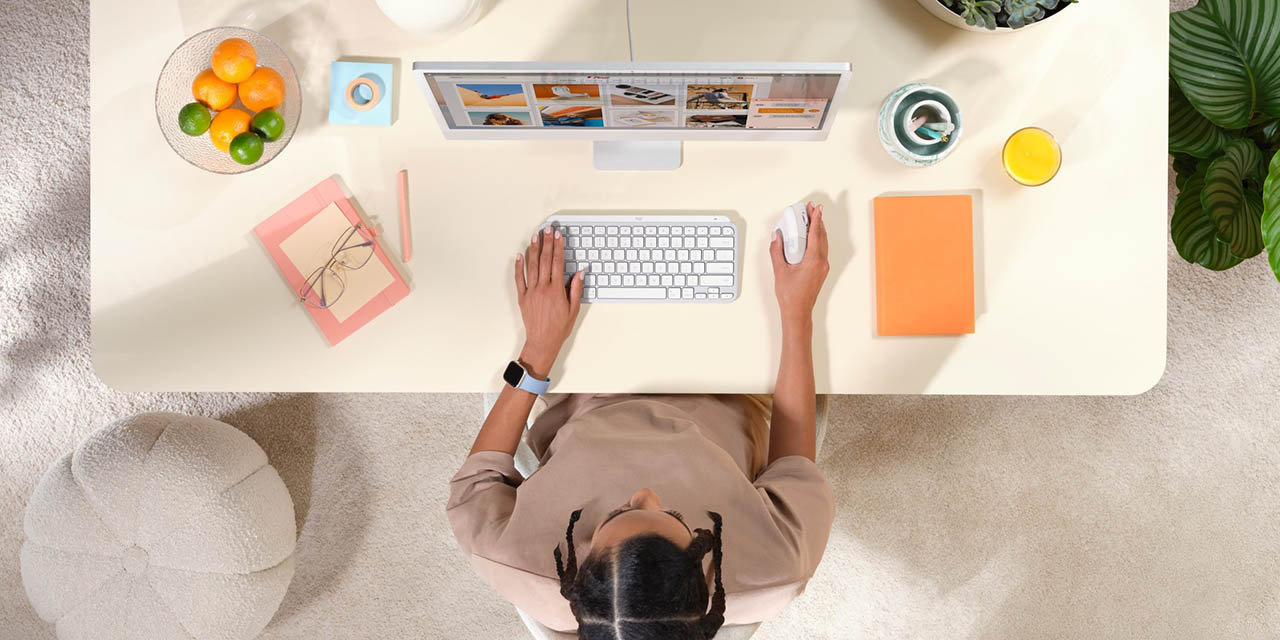 MX Mechanical Mini for Mac
The MX Mechanical Mini for Mac is similar to the existing Logitech MX Mechanical Mini that has been in the range for a while, but with a special layout for Mac users. The colors are also tailored to Mac users: Space Gray and Pale Gray. With the earlier Logitech MX Keys Mini (non-mechanical), we were less fond of the light color, because the keyboard backlight made the letters on the keys almost unreadable. This was due to a lack of contrast. We would therefore rather recommend the dark variant in space gray. It's nice that there is now a choice of two colors, because the Mac version was only available in light gray with the MX Keys Mini.
This mechanical keyboard has buttons that take up about 10 percent more volume than the Apple Magic Keyboard. Charging is done via USB-C. You can combine this with the MX Master 3S for Mac, a mouse that is also available in space gray and light gray. It has a pleasant yet quiet click mechanism. You can also charge this via usb-c.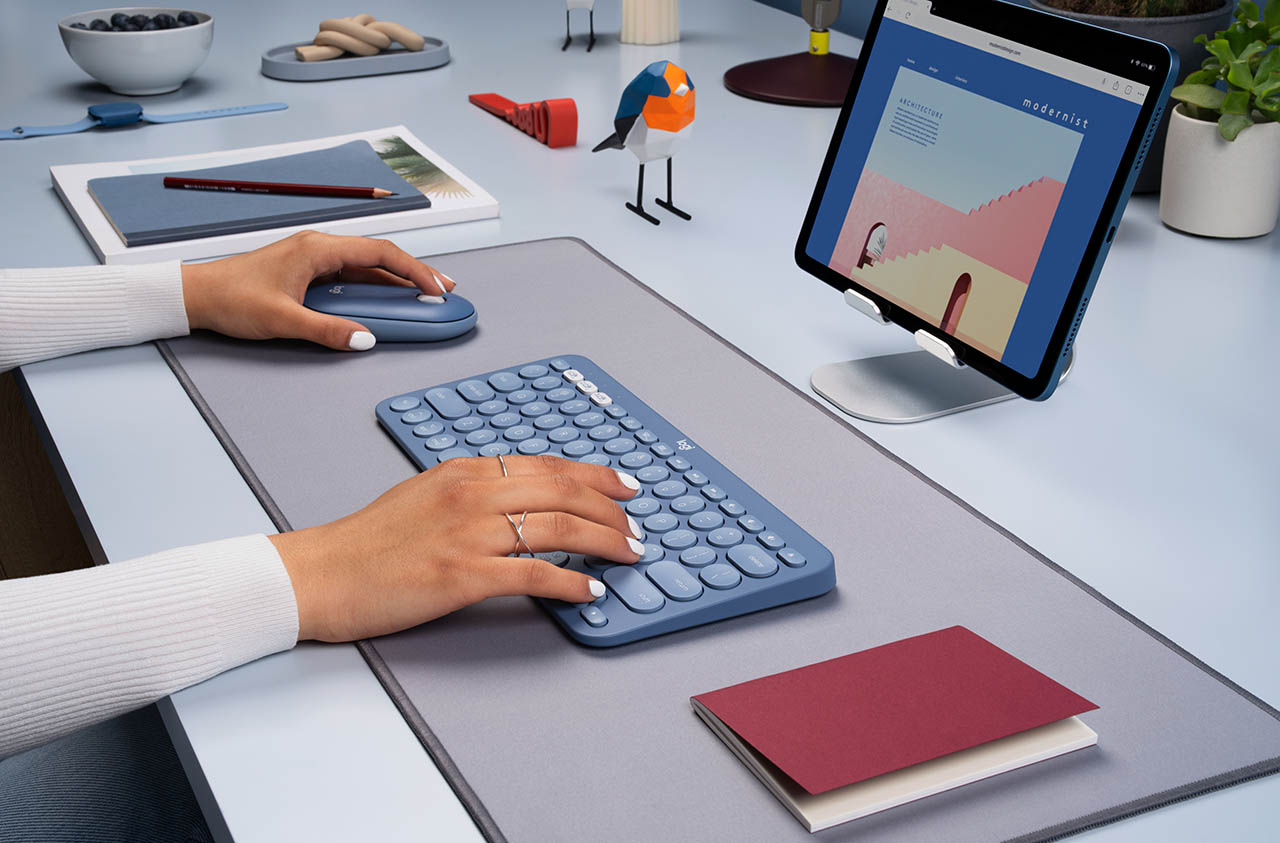 If you're looking for something more playful, there's the Logitech K380 for Mac. This is a mini keyboard with round buttons. It is available in a new color Blueberry and runs on two AA batteries. You can pair it with up to three devices at the same time, so it's also ideal for use with your iPad or Apple TV. You can switch with the function keys F1 to F3. You can also buy a matching mouse, also in the color Blueberry.
If you take a closer look at the products, you will discover that they are ultimately mainly adapted versions for existing products. If you want to be cheaper, it is better to opt for the universal versions, because they are already quite discounted. Below you can see the prices of the current products (not specially developed for Mac). The new product label 'Designed for Mac' is mainly intended to give users more certainty that it works with the Mac.
LiftMX MechanicalMX Master 3SK380