The experimental distribution ExTiX from Sweden is based on Ubuntu 22.04 LTS and the modular free desktop KDE Plasma 5.24 LTS and brings Android apps from the Google Play Store and Google Play Services with Anbox (" Android in a Box") to run on Linux. The tried and tested foundation is the LTS kernel Linux 5.15.
In addition to the new basis, ExTiX is switching from the Chinese distribution Deepin to the popular Ubuntu for the 22.9 release, and is bringing the free operating system also includes a new Refracta installer and Refracta snapshot. The focus of the release, however, is the integration of Android via the open compatibility layer Anbox, which comes with a preinstalled Google Play Store and preconfigured Google Play Services and is intended to make Android apps usable under Linux.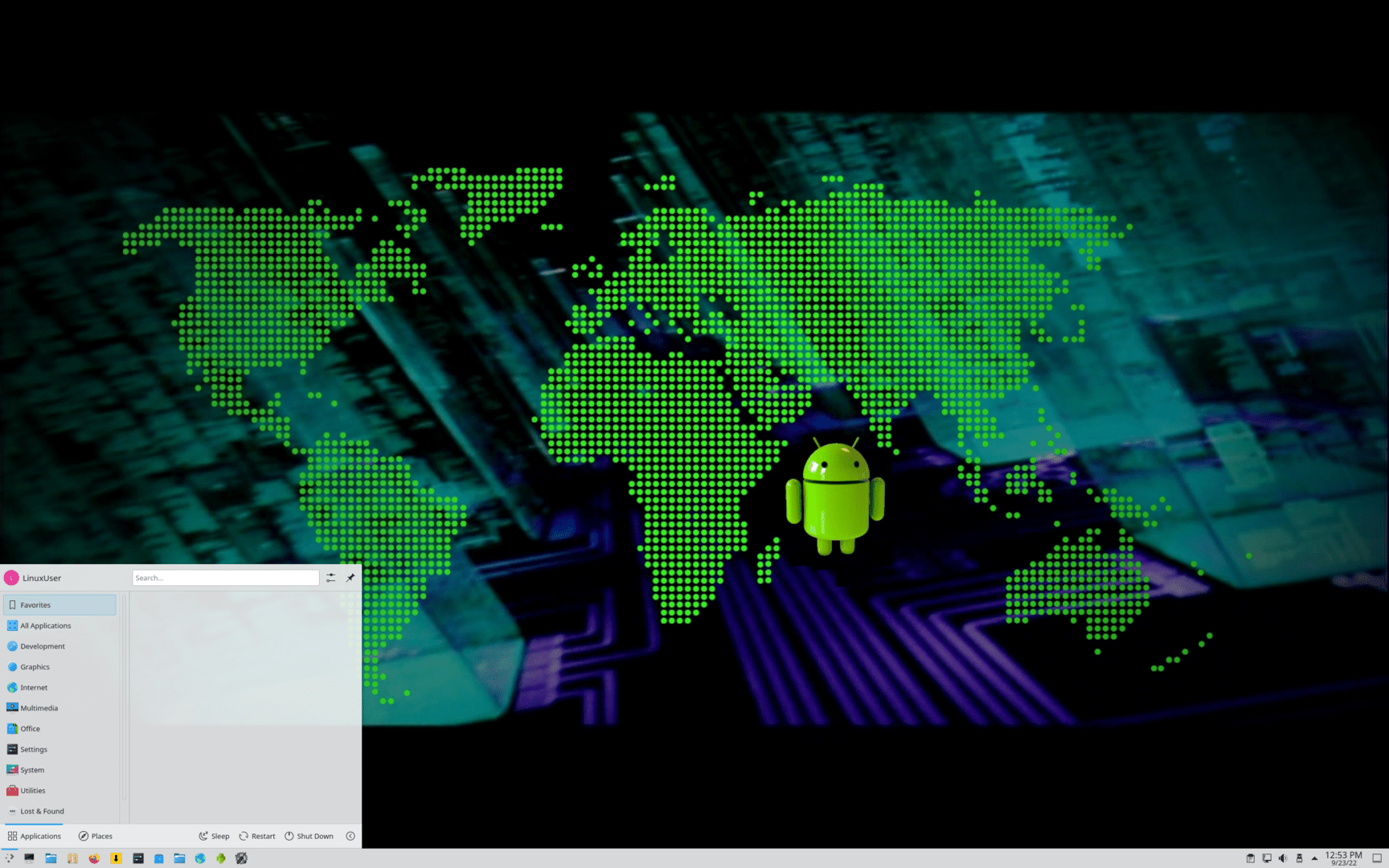 ExTiX, installed using Load to RAM can run entirely in the main memory of the computer system, offer the Deepin Desktop Environment, Budgie and LXQt in addition to KDE Plasma and has the following key data.
Ubuntu × KDE Plasma × Anbox = ExTiX
ExTiX with Anbox is still experimental
ExTiX 22.9 ("Exton") and the integration of Android apps via Anbox are still classified as experimental, which is why the distribution is aimed in particular at experienced users.
Also In terms of stability and quality, there are still cuts to be made, as the developer states in the official release notes.
I have pre-installed Anbox with Google Play Store. So Google Play Services are pre-installed in this version of ExTiX. Anbox won't run live or in VirtualBox. You will get this error message.

That's because VirtualBox as of yet does NOT support nested virtualization. In this version of ExTiX KDE/Anbox you can run the YouTube app with good video and sound quality.

ExTiX 22.9 ("Exton") – Release Notes
The updated and around 4.9 GB installation medium ExTiX 22.9 (ISO) is optimized for AMD64 and for the first time comes with pre-installed program packages for the Spotify and Skype apps and the Netflix streaming service can be used via the Mozilla Firefox 105 browser.
The German-language YouTube channel "Linux Guides DE" took a closer look at how Anbox and the Android apps will fare under Linux in 2022.
For more information, see the official ExTiX and Anbox Compatibility Layer websites and the project page on the GitHub developer platform.