AirPods Pro charging case has antenna
Lumafield did a CT scan of the second-generation AirPods Pro charging case, so we can take a look at the internal changes. Little seems to have changed at first glance, but the new 'lanyard loop' did draw attention. This is because it is internally connected to the Lightning connector, which in turn is connected to the logic board. Lumafield suspects that the metal part also serves as an antenna for the U1 chip.
The new AirPods Pro are immediately recognizable by the metal eyelet on the side, which is 4mm wide and 18mm long. According to Apple, it is intended for a lanyard, but perhaps it is something more. If it's an antenna, it can help to improve the find-my-network retrieval. With the latest AirPods Pro, that is already a lot easier thanks to the U1 chip that is in it. You can then find the location of the charging case in the Find My app. You can then play a sound thanks to the new built-in speaker.

The charging case has also been improved when it comes to water resistance and battery life. Also nice: you can now charge via the magnetic puck of the Apple Watch. The CT scan shows that there are two batteries on either side of the logic board, with two magnets next to it that ensure that the cover closes properly. There are also four magnets surrounding the charging coil for MagSafe charging. Furthermore, Apple has slightly adjusted the hinge of the AirPods case. A few things have also changed with the AirPods themselves, which is apparent from the CT scan. For example, the AirPods baton is now touch-sensitive and can recognize taps and swipes, in addition to the normal pinch actions of the earlier model.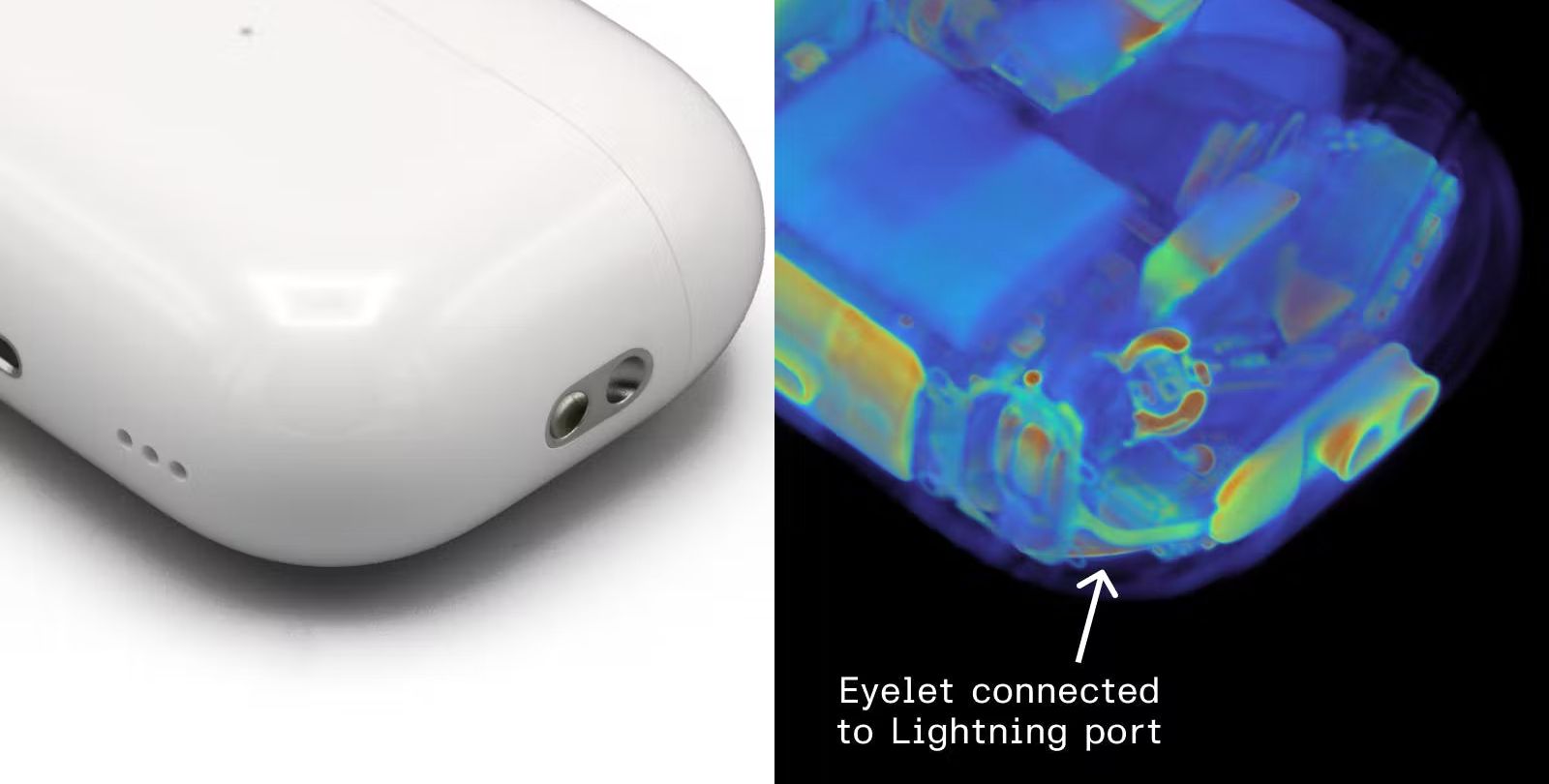 You can read more about the CT scan in this article. The AirPods Pro themselves are now in the shops for the suggested retail price of €299.