The company Dough (formerly Eve) is launching the Spectrum monitor, which was developed with the community, in a new version with 4K UHD and 144 Hz and, for the first time, an option for a reflective display (glossy). However, the company does not inspire confidence.
The key data of the Spectrum 4K 144 Hz speaks to the soul of many PC users who want a 27-inch monitor with 3,840 × 2,160 pixels, 144 Hertz refresh rate and a comparatively bright IPS panel including certification according to DisplayHDR 600. The option of a reflective display is now very exclusive in the area of ​​gaming monitors, but this means an additional charge of 150 US dollars.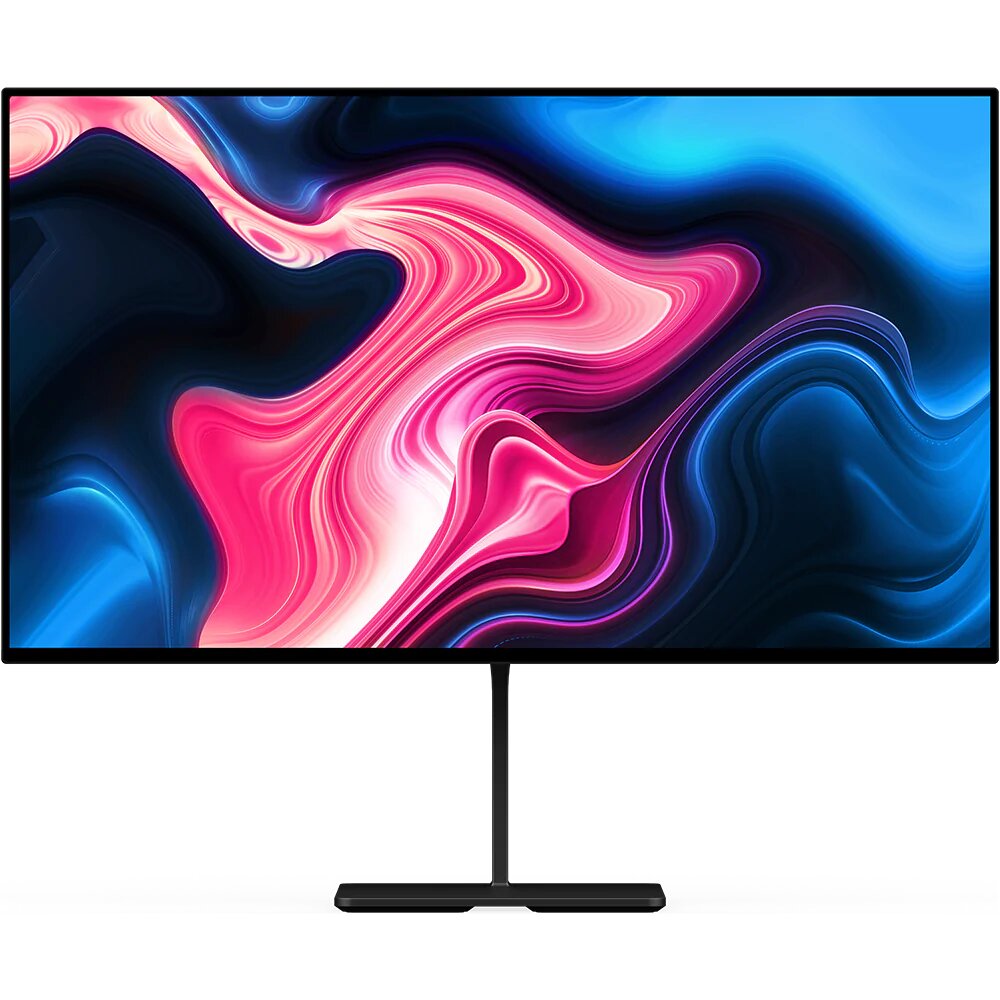 Dough currently sells the Spectrum 4K 144 Hz with a matte display for EUR 799 (usually EUR 949) and the glossy version for EUR 949 (usually EUR 1,099). The stand is not included and costs an additional 99 euros.
But the following sections should be read before making a purchase, because this is not without risk.
< h2 class="text-width text-h2" id="section_vom_crowdsourcingwunder_zum_buhmann">From crowdsourcing miracle to bogeyman
Almost three years ago, the Eve-Tech company gained attention because it wanted to offer monitors that should be designed according to the wishes of the community. The first "crowdsourcing monitor" took shape and could be pre-ordered in three versions at the beginning of 2020.
But not everything went smoothly and the company, which was unable to keep its promises with the Eve V tablet, also disappointed with the monitor project. The Eve Spectrum, as the monitor is called, has been repeatedly postponed (also because of changes). Some of those who pre-ordered had to wait a long time for their monitor or are still doing so today.
Threads on Reddit are titled something like "how do I get my money back from Eve" or they are months long Delivery times complained. The misery with the monitors has been summarized in great detail by Reddit user kirkle8. According to this, Eve has already promised five with the two new models, but has only actually delivered one of them so far. There are also reports of technical problems.
All of this casts a lot of shadows over the Eve company, which has since been renamed Dough. The name change was officially justified by the fact that the name Eve could not be protected under trademark law. But the assumption is that the dirty slate should be washed clean with it.
Against this background, the new monitors from Dough (formerly Eve) should be followed with interest, but the problems of the past should not be forgotten before placing an order.