The Meshify 2 Compact (test) will no longer be sold as a standard model. As with the normal Meshify 2, luxury and economy versions of the midi tower are now also available with RGB and Lite versions.
From the outside, all three versions of the Meshify 2 Compact look the same. There are only differences in the details: The RGB version removes the unlit fans from the Aspect series from the normal model without a suffix and replaces them with a total of four RGB-equipped Aspect 12 fans with a uniform frame diameter of 120 millimeters and a maximum speed of 1,200 rpm They are controlled either via the mainboard or the controller included with the RGB model, which can be operated via the I/O panel and replaces the reset button on the housing there. In addition, only the RGB model gets a revised front, where the fan mount is said to have been optimized in favor of the air flow.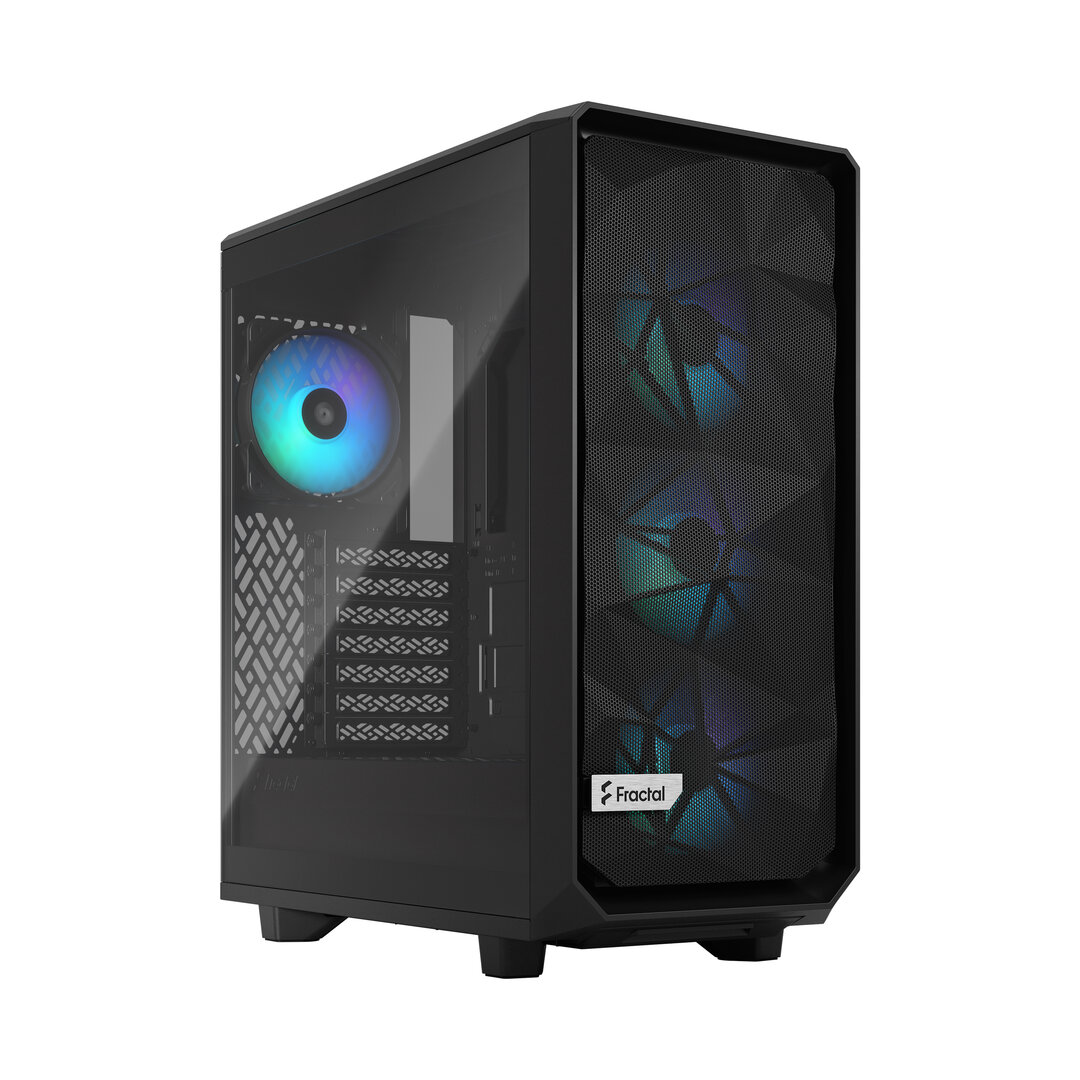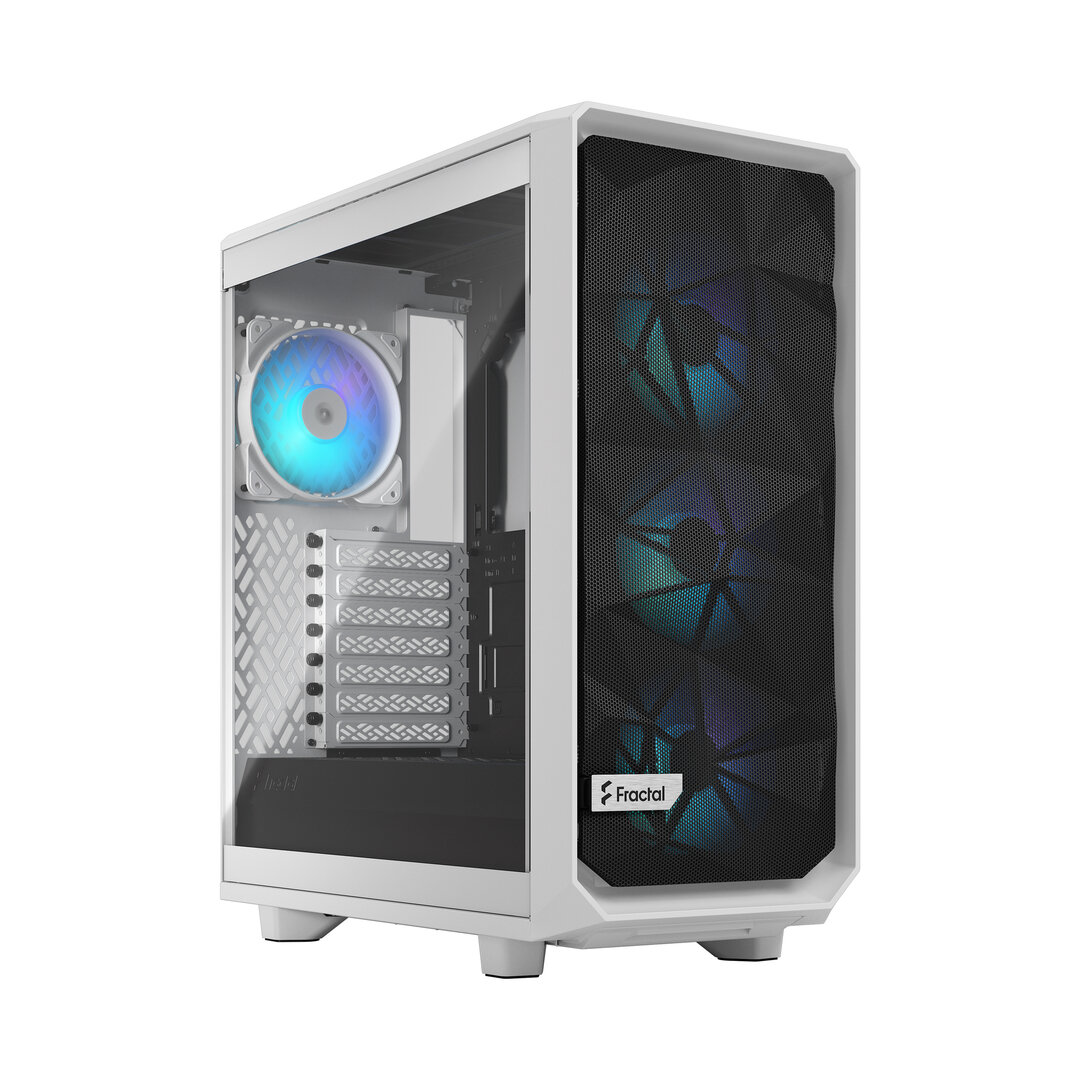 The Lite will be cut
The Lite-Compact, on the other hand, is not supplemented, but deleted. There is no USB 3.2 slot with Type-C connection on the front, but it can be retrofitted with an upgrade kit. In addition, another chassis is used, which was built more simply, writes Fractal without going into detail. As far as can be seen, this applies above all to the cover and the fan holder underneath, which are permanently installed on the Lite and can be easily removed on the Compact (RGB), as well as simplified cable management with fewer routing options and Velcro fasteners. In addition, the dust filter on the front has been simplified and firmly integrated into the design.
No savings are made on fans: As with the normal Meshify, there are two fans in the front and one in the rear. There are also LED fans together with the controller, because the Lite is also sold as a Lite RGB in a luminous variation.
Prices in haze
The normal Meshify 2 Compact currently costs around 130 euros. Fractal has kept a low profile on the prices of the new variants. It must be assumed that, similar to the Meshify 2, they will be in a range of 20 euros around the base model.
Fractal Design Meshify 2 Compact Mainboard format: ATX, Micro-ATX, Mini-ITX Chassis (L × W × H): 427 × 210 × 474 mm (42.50 liters) variant 427 × 210 × 474 mm (42.50 liters)
Side window material: plastic, steel variant plastic, steel, glass Net weight: 7.60 kg variant 8.10 kg I /O-Ports/Miscellaneous: 1 × USB 3.1 (USB 3.2 Gen 2) Type C, 2 × USB 3.0 (USB 3.2 Gen 1), HD audio slots: 2 × 3.5″/2.5″ (internal)
2 × 2.5" (internal) expansion slots: 7 fans: front: 2 × 140 mm or 3 × 120 mm (2 × 140 mm included)
rear: 1 × 120 mm (1 × 120 mm included)
top: 2 × 140 /120 mm (optional) Dust filter: cover, front, power supply unit, bottom Compatibility: CPU cooler: 169 mm
GPU: 341 mm – 360 mm
Power supply unit: 200 mm Price: €110/from €137