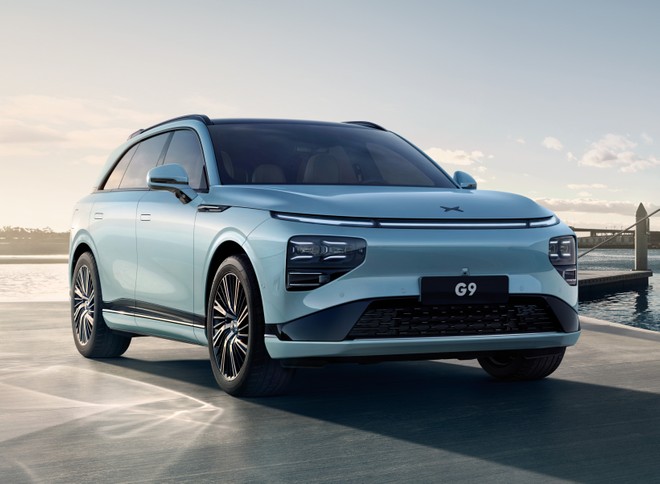 After sharing a number of details over time, the Chinese brand XPENG has officially launched its < strong> new electric SUV G9 . Model that should also arrive in Europe and which is characterized by being able to have an ultra-fast recharge. On the contrary, the automaker highlights that its new model has the most & quot; top-up; fast to the world ''. Deliveries for Chinese customers will start in October. Speaking of prices, the price list starts from 309,900 RMB equal to about 44,450 euros.
TECHNICAL FEATURES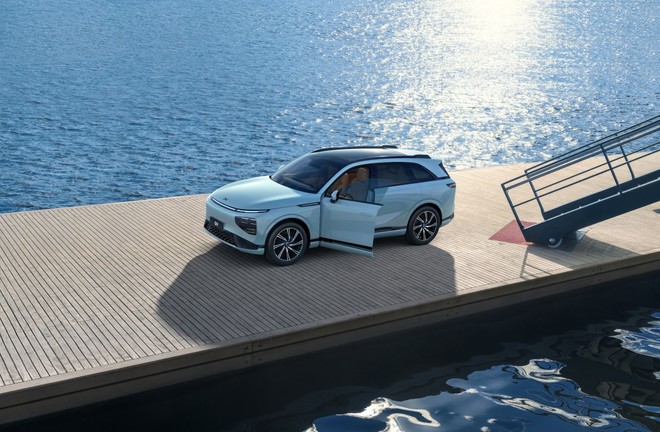 We already know about the design of the electric SUV; all since the manufacturer has shared multiple photos of his new model over time. Let's just remember that XPENG G9 measures 4,891 mm length x 1,937 mm width x 1,680 mm height, with a wheelbase of 2,998 mm. The trunk has a capacity; of 660 liters which can & ograve; increase to 1,576 liters by folding down the rear seat backrests. Inside the passenger compartment we find a lot of technology.
In addition to a screen for the digital instrumentation, the dashboard is; dominated by two central 14.96-inch displays of the infotainment and entertainment system. The 3D graphical interface is was created using Unity3D . Not even a sophisticated voice assistant is missing. The SUV can & ograve; count on an Xopera audio system developed directly by XPENG.
The XPENG G9 electric SUV is; proposed in 3 versions (each in multiple settings). So, we have: 2WD Standard, 2WD Long Range and 4WD Performance.
The former has a single 230 kW engine with 430 Nm of torque. The traction is; rear. The speed maximum reaches 200 km/h and to go from 0 to 100 km/h it takes 6.4 seconds. The capacity of the battery is not was communicated but the brand speaks of an autonomy of 570 km but according to the CLTC cycle.
The second version differs from the first only for a greater autonomy which can; arrive at 702 km . The Performance model, on the other hand, is characterized by the presence of two electric motors, the front one of 175 kW with 287 Nm of torque and the rear one of 230 kW with 430 Nm of torque. Overall, we have a 405 kW powertrain with 717 Nm of torque. The traction is; integral.
The speed maximum & egrave; always 200 km/h, while it takes 3.9 seconds to go from 0 to 100 km/h. The autonomy reaches up to 650 km . G9 has seven modes driving, including a mode & agrave; Boost that allows you to have maximum performance.
The SUV rests on an 800 V platform and this allows you to recharge at very high power. As mentioned at the beginning, the builder enhances just this aspect. No exact numbers were shared, however, XPENG said that from its new 480 kW S4 columns , the SUV equipped with 4C cell batteries will be able to & agrave; recharge from 10 to 80% in 15 minutes (in 5 minutes it will be possible to recover 200 km of distance). With accumulators equipped with 3C cells, it will take 20 minutes.
And in terms of driving assistance systems, the SUV has the XPILOT 4.0 system which uses a platform based on two NVIDIA Drive Orin SoCs.
A computer inside a smartphone? Motorola Moto G100, buy it at the best price from eBay at 398 euros .