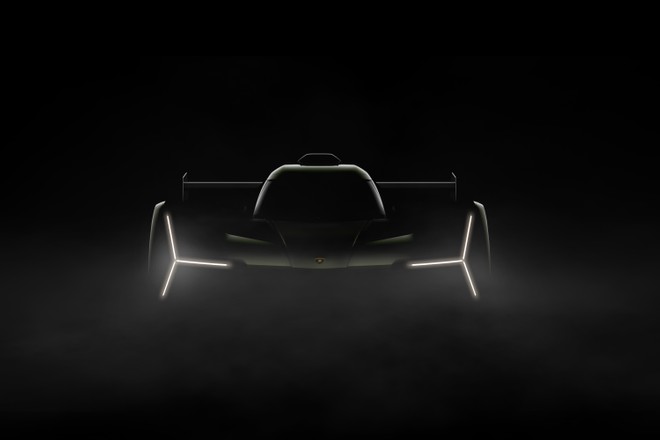 Lamborghini , as we know, take & agrave; starts at the 24 Hours of Le Mans in 2024 with its first LMDh hybrid prototype. Car that will debut again in 2024 in the FIA World Endurance Championship (Hypercar class) and in the IMSA WeatherTech Sports Car Championship (GTP class).
Now, the car manufacturer has finally shared the first technical specifications of his car that will run in the WEC.
TECHNICAL FEATURES
According to what & egrave; been told, the car will be & agrave; equipped with a hybrid powertrain consisting of an internal combustion engine combined with an energy recovery system. Overall, there will be 500 kW (681 hp) available. In particular, Lamborghini has decided to combine the ERS system with a new 90-degree V8 twin-turbo engine . This is the first engine entirely designed and developed by Squadra Corse. The minimum weight of the unit is & egrave; 180 kg as per regulation.
The LMDh program is part of the hybrid transition undertaken by Lamborghini and represents a specific test bed for the next generations of road super sports cars, perfectly aligned with the Cor Tauri strategy.
The electric motor is; was developed by Bosch Motorsport, the battery management system by Williams Advanced Engineering and the P1359 seven-speed gearbox & egrave; designed by Xtrac. Lamborghini highlights that his car will be & agrave; able to reach 340 km/h speed; maximum . The weight is 1030 kg (without fuel and driver excluded) as per regulations. The LMDh hybrid prototype features a length of 5,100 mm, a width of 2,000 mm and a wheelbase of 3,148 mm.
Lamborghini also adds that the monocoque chassis is; made in partnership with Ligier Automotive and the carbon fiber elements are produced in Italy by HP Composites. In addition to having told something more & ugrave; on his car, Lamborghini also shared a teaser where in the dim light you can see some details of the prototype including the front with Y-shaped headlights inspired by those of its road models.
The best Xiaomi for photos without 5G ? Redmi Note 10 Pro, buy it at the best price from Amazon Marketplace at 205 euros .