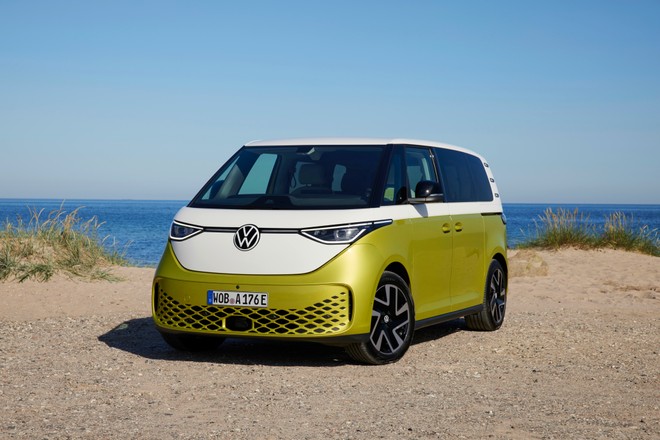 For the new Volkswagen ID. Buzz we already have; got to see closely and try, there would be already & agrave; 12,500 pre-orders , of which over 6,000 for the Cargo version. Numbers that come from the German magazine Automobilwoche who had the opportunity to speak with Carsten Intra, CEO of Volkswagen Commercial Vehicles. Apparently, the German brand would have been surprised by the high demand. The result is; that, today, delivery times of the electric van are about 6 months . Furthermore, the annual production would have almost been exhausted. For 2022, the builder plans to build 15,000 IDs. Buzz which, however, will not all be delivered to customers. As, in fact, Carsten Intra pointed out:
Of the approximately 15,000 vehicles that we will build in 2022, not all of them can be delivered immediately to customers. First we need to supply the dealerships. So the first 6,000 vehicles will go to the showrooms, then the customers' vehicles will arrive.
Apparently, after the IAA Transportation in Hanover, the first IDs. Buzz will reach the showrooms of the dealerships where they will be used as a unit & agrave; demo to show to customers. The first customers will receive their electric vans in starting in November . Intra did not say which mix of versions for private customers & # 8203; & # 8203; and cargo the German brand points to. Pre-orders, at the moment, are almost " balanced '', with a slightly higher number of pre-orders for the passenger version. Bisogner & agrave; understand, for & ograve ;, how Volkswagen intends to plan production.
According to Volkswagen's number one Commercial Vehicles, 100 ID. Buzz are currently produced daily in Hanover, a number that is expected to grow to 200 units & agrave; per day by the end of the year. And from 2023 we will aim; to further increase production. The ultimate goal is to reach over 100,000 IDs. Buzz per year. This is an ambitious goal but not impossible to achieve since the electric van has yet to arrive in America and Volkswagen aims to take it to other countries as well.
AUMBULANCE VERSION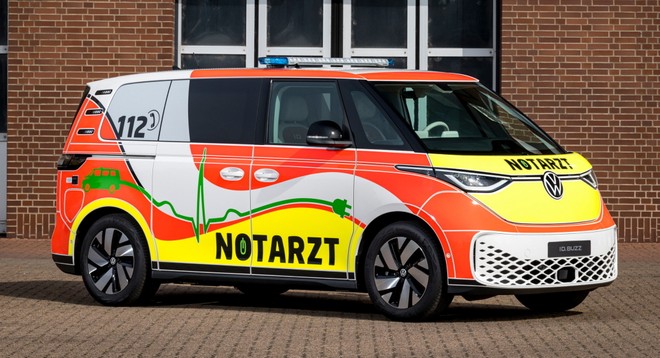 And speaking of IAA Transportation in Hanover, it will be; there is also a particular variant of the Cargo model set up as an & # 39; ambulance . For the moment, there are no particular details, except for the images showing the customization of the livery, in addition to the additional lights on the roof.
However, this variant allows once again to underline the flexibility; of use of this electric vehicle which can be adapted to be used in different contexts.
PRICES IN ITALY