Moft Flash MagSafe Wallet & Stand
Moft is a brand that makes foldable holders for your iPhone, iPad and MacBook. They are made of thin material and therefore very light, yet sturdy. The latest model is the Moft Flash Wallet & Stand, a card wallet that can be used as a holder while watching videos.
Smart NFC function
Biggest downside: it only fits two cards, while Apple's can hold three. So only your OV pass and ID will suffice. Some people will also want to have their debit card to hand, in case they can't go somewhere with Apple Pay. A practical application has also been thought of: by inserting an NFC-compatible card at the back, you can open the wallet and immediately scan the card (see photo). This can be useful for access cards or credit cards that you need to have on hand quickly. Cards that are sensitive to magnets should not be posted here.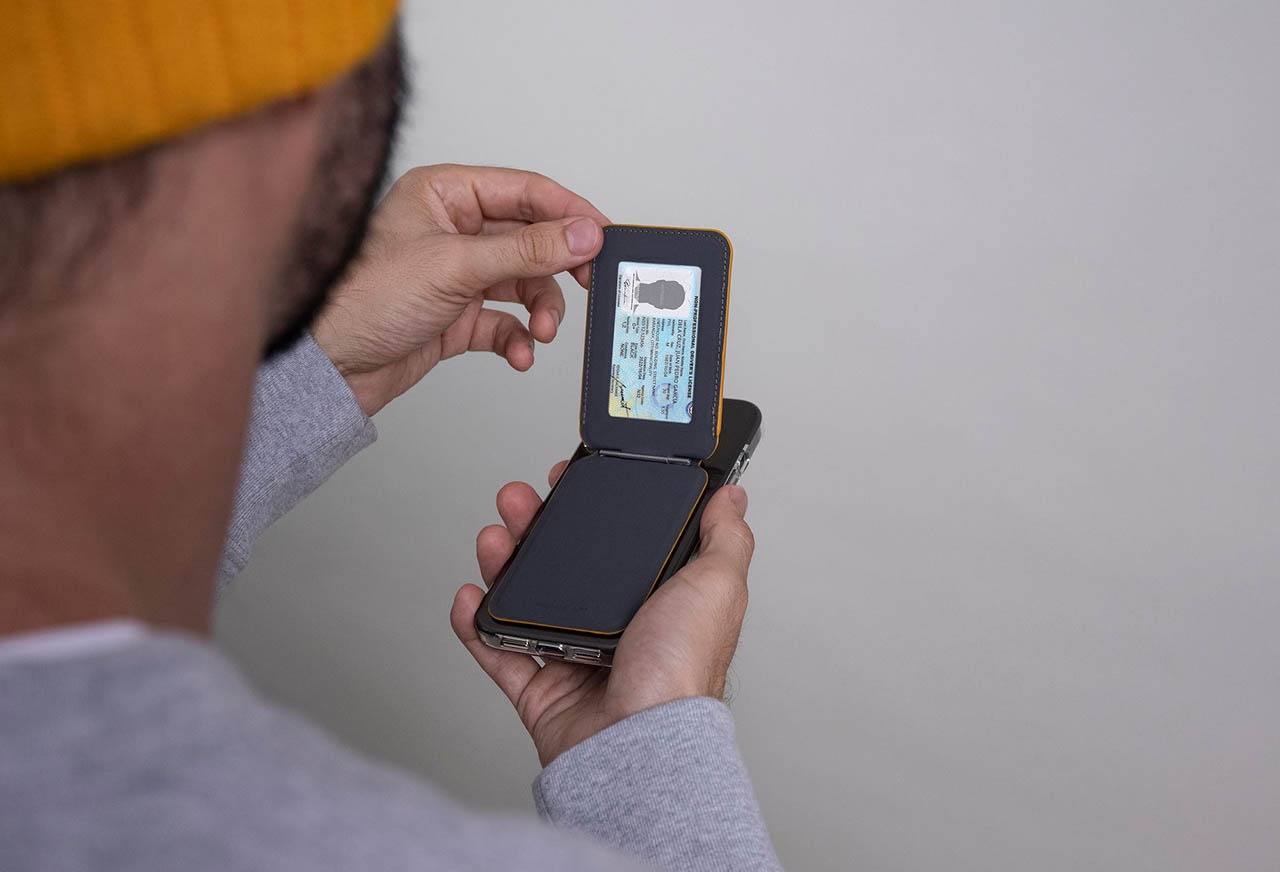 Biggest plus: the stand works in both portrait and landscape view, so you can use it for both video calling and watching video. It can be placed at three angles without slipping and you can choose from four colors: black, yellow and two shades of blue. The whole thing is made of vegan leather, or imitation leather.

The cover is MagSafe compatible, but it is not an officially approved MagSafe accessory. In terms of price, you should count on around 35 euros. That's cheaper than the Apple Wallet, but it's not a bargain. Moft sells the Flash MagSafe wallet through its own website for $35, but then you have to deal with high shipping and import costs. It is better to look at Amazon.nl, where only the light blue variant can currently be found.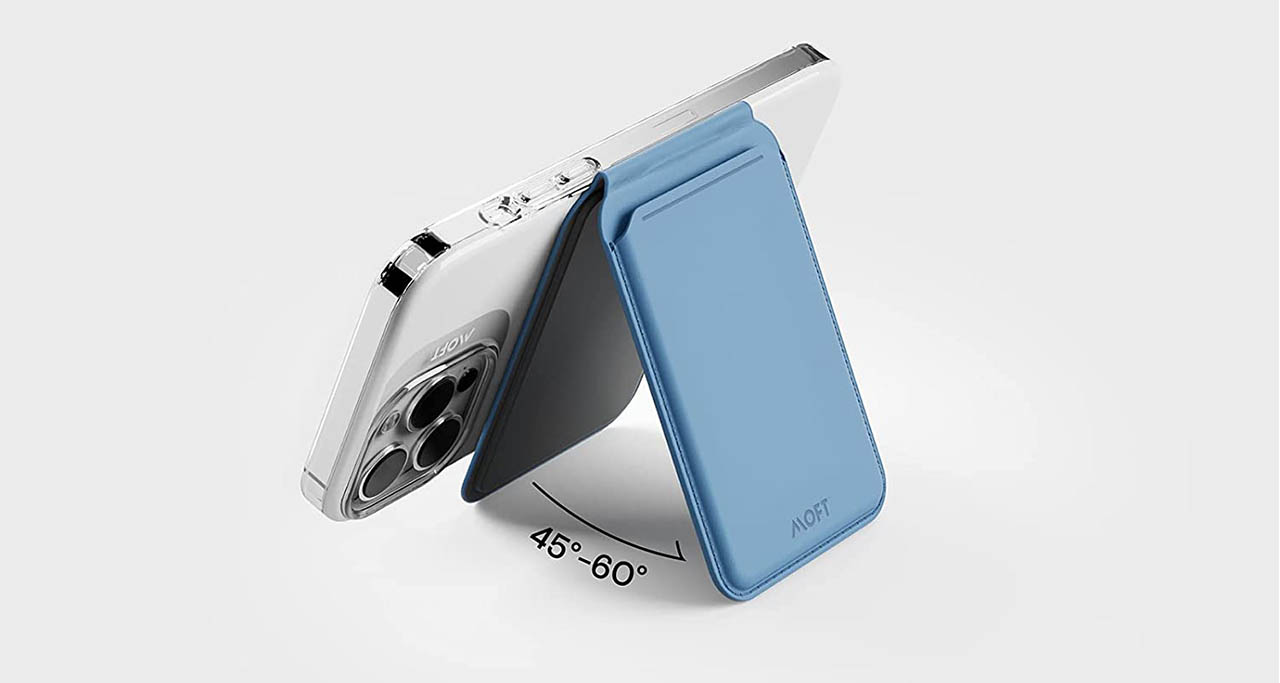 On Amazon, Moft also offers another MagSafe case in light blue and pink, which looks more like origami folding. It also holds two cards. We have previously written about this Moft SnapOn Wallet.
Prefer the Apple Wallet (see review)? Here's what you're currently paying for it:
Blue PurpleDark PurpleGolden BrownDark GraySequoia2020 Model