Pixelmator Photo is a fun photo editing app. The app once started as an iPad app, but since December 2021 there is also an iPhone version of Pixelmator Photo. The app was always a one-time purchase of $7.99, which allowed unlimited use of all functions. But that is now about to change, the makers say today. Pixelmator Photo is moving to a paid membership of €5.49 per month and that has both pros and cons. There is also news about what this means for current users and there is the prospect of a Mac version of the app.
Pixelmator Photo with different revenue model, gets paid membership
The makers admit in their explanation that switching to a paid membership was not their greatest wish. But the reason is simple: the revenue from the sale of the paid app did not cover the costs of development. Costs for developing new functions are always ongoing, while the revenues are especially sufficient if the app is downloaded a lot with the release of a new function. The makers also say that a one-time purchase causes slower development of the app and it is not possible to offer free trial versions in the App Store. The makers considered paid upgrades, but they should be enough to justify the purchase. In addition, they cannot offer discounts on such paid upgrades through the App Store.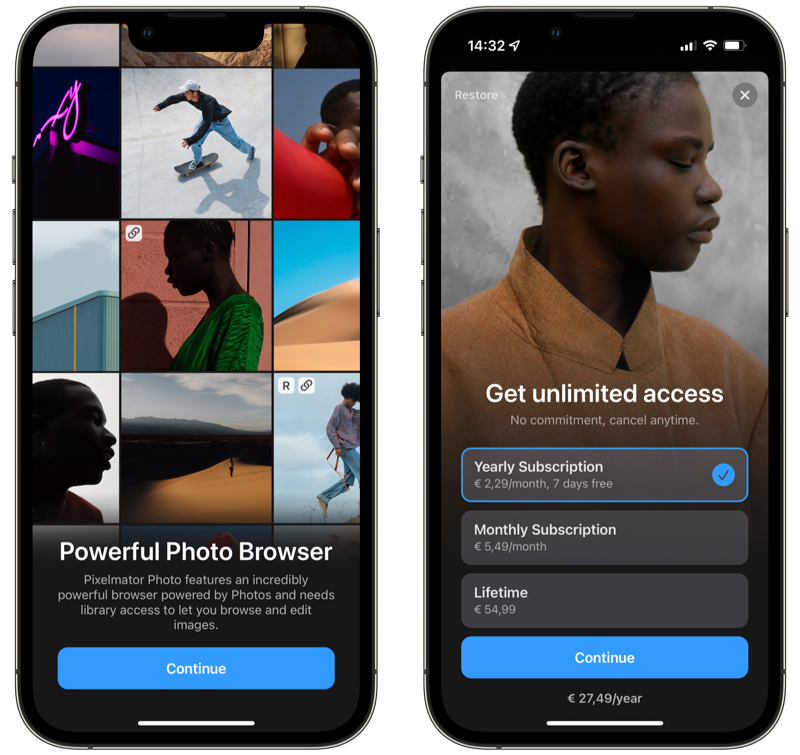 With the new revenue model, you pay for Pixelmator Photo €5.49 per month or €27.49 per year to be able to use all the features of Pixelmator Photo. That is a lot more expensive than the former price for a one-time purchase. You can also purchase lifetime access to the app for €54.99. If you really use the app and depend on it, it's worth considering. The advantage is that there is now a 7-day free trial, so you can better determine if the app is for you.
This is what it means for current users
If you have already paid for Pixelmator Photo, you can continue to use the app as you are used to. So you don't have to pay per month or per year, because you just get unlimited access without having to subscribe to the app. However, the makers say nothing about future updates. So current users may have to pay or subscribe to use the new features in future updates. In any case, the current functions can still be used by previous buyers at no extra cost.
Mac version Pixelmator Photo coming
The makers also say they are working on a Mac version of the app. The Mac already has an app called Pixelmator Pro, but that app is a lot more advanced and also lets you do photo editing in multiple layers. All the features you already know from Pixelmator Photo on the iPhone and iPad are coming to Mac users with the upcoming Mac version. So if you don't need the advanced features of Pixelmator Pro, but want to do some extensive photo editing on your Mac, Pixelmator Photo is worth considering.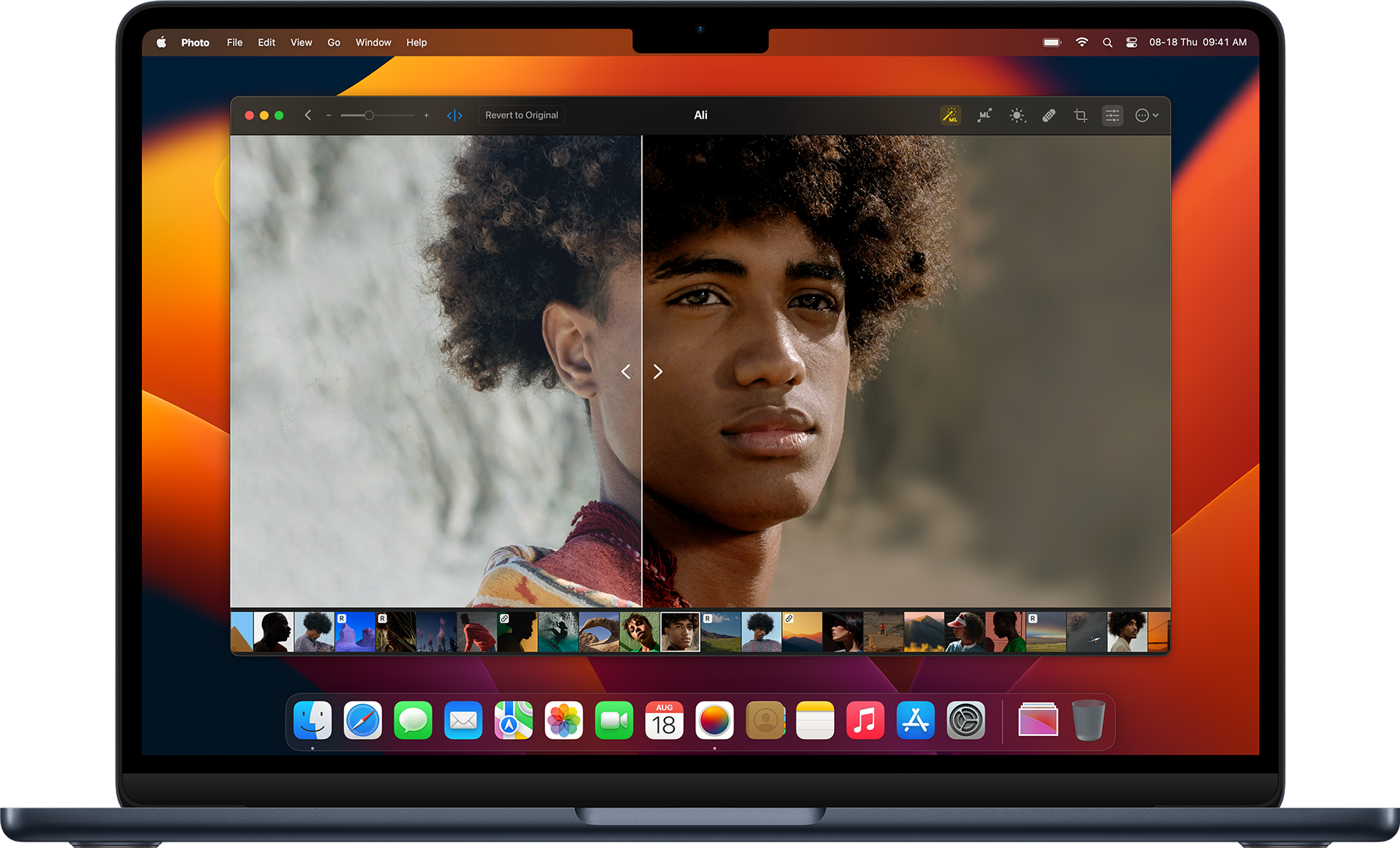 If you subscribe to Pixelmator Photo, you'll get the Mac version at no extra cost when it's available. But that does not apply to users who have already paid for Pixelmator Photo. A payment is therefore required to use the Mac version. The makers say they do their best to provide that group with a discount, so that they do not have to pay the full price. Keep in mind that the Mac version is not a one-time purchase and that you also subscribe to the full Pixelmator Photo version, even if you have already paid before. The Mac version is expected to be released in late 2022 or early 2023.
Also see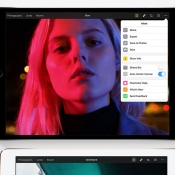 Review: Pixelmator Photo makes photo editing on the iPad a breeze
the latest Pixel photo editing app for the iPad. The app makes full use of machine learning. How accessible is photo editor? You can read it in this review of Pixelmator Photo.