macOS Big Sur (2020) and macOS Catalina (2019) are not that old, so they are still used quite a lot. To allow this group of users to work safely again, Apple has released an update to Safari. Version 15.6.1 for Safari includes a major security fix for a WebKit vulnerability that allowed arbitrary code execution. Apple says that this vulnerability may have been exploited.
Updating your Safari is therefore recommended. For people who are already on macOS Monterey, an update to macOS 12.5.1 appeared yesterday. Vulnerabilities for WebKit have also been fixed here, along with other security improvements. The kernel-related vulnerabilities addressed therein are not yet available to users of macOS Big Sur and macOS Catalina, but may not be necessary. iOS 15.6.1 and iPadOS 15.6.1 have been released for the iPhone and iPad, also with significant security improvements. We therefore recommend that you install all these updates quickly, so that you are completely safe again.
Also see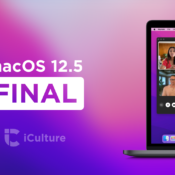 macOS Monterey 12.5.1 download now Apple has released macOS Monterey 12.5.1. This minor update fixes a security issue with WebKit, among others. It is recommended to update quickly.