It's been a while since Apple released iOS 15.6 and iOS 16 was expected to be the next update. But Apple has now released a new update in the meantime. It concerns iOS 15.6.1 and iPadOS 15.6.1. As the version number indicates, you should not expect major improvements, but Apple does recommend the update for all users. Immediately updating therefore seems extra important.
iOS 15.6.1 and iPadOS 15.6.1 available
Apple reports on its security updates page which issues have been resolved with iOS 15.6.1 and iPadOS 15.6.1. These are security vulnerabilities in WebKit (Safari's engine) and in the operating system kernel. Malicious code could be placed on your device due to a security hole in these components. Apple says it is aware that this vulnerability may have been exploited. These vulnerabilities have been patched with iOS 15.6.1 and iPadOS 15.6.1.
The official release notes of the updates are as follows:
This update contains important security updates and is recommended for all users.

Information about the security aspects of Apple software updates can be found on this page:

https://support.apple.com/kb/HT201222
As can be read in the release notes, this is an important security update. Since this is a major security issue, Apple didn't want to wait for iOS 16, so an interim update has now been released.
Are you already on the beta of iOS 16? Then it is not possible to just download iOS 15.6.1. You have to downgrade first. You can read how to do that in our tip.
Also see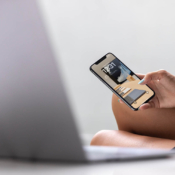 Have you installed the iOS 16 beta update or got started with the iPadOS 16 beta, but regret it? In this article you can read everything about downgrading iOS 16 and iPadOS 16 to the previous iOS version. Download iOS 15.6.1
To download iOS 15.6.1, do the following:
On your iPhone, go to Settings > General > Software update. Wait for the update to appear.
Tap Download and install.
Wait for your device to reboot and the installation to complete.
< p>You can also perform the update through iTunes or the Finder. To do this, connect your iPhone or iPad to your Mac or PC with a cable and open iTunes or the Finder in macOS Catalina and newer. Click on your connected device and choose Search for update. The update will then be downloaded and installed on your device.
Also see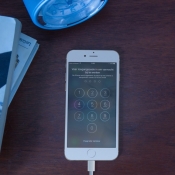 Update iPhone: Here's how to install the latest iOS version
How can you update the software on your iPhone to the latest version of iOS? In this tip we explain how to update your iPhone. With an over the air (OTA) update, you can update the system software of the iPhone or iPad, without the need for a computer with iTunes. We explain it in this tip.
Don't want to receive any more betas? Don't forget to unsubscribe from the beta program if you no longer want to run beta.
Also see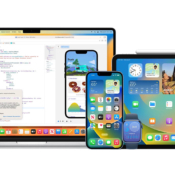 How to unsubscribe from iOS, watchOS, macOS, and tvOS betas
If you no longer wish to receive public beta versions of iOS, macOS, and tvOS, you can easily unsubscribe. In this tip we explain how to do this.
Why don't I see the update (yet)?
It can sometimes take a while before you see the update on your device. This has to do with the fact that Apple is rolling out these updates in phases. You can read about this in this article: This is why it takes longer for iOS updates to be installed automatically. If you still can't update iOS after a while, read our article on iOS installation problems.
Also see

< img src="/wp-content/uploads/557e5263cc236da9820e4de89101243a.gif" />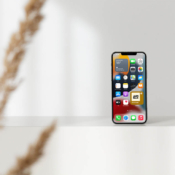 Can't install iOS update: how to fix it ?
Are you running into iOS installation problems with the latest iOS update? Is the latest iOS update not showing up on your iPhone? We'll get you started if iOS updates download and install fail, and other issues arise.
Note: keep the responses on-topic, concrete and clear for others. Personal status updates as to whether your download has started/success does not add anything to the discussion. It may also take a little longer before the update is visible. You don't have to report this either. These comments will be deleted.