The first two AM5 motherboards with X670 and X670E chipsets, the MSI MPG X670E Carbon WiFi, the crown prince of the manufacturer's AM5 portfolio, as well as the lowest-ranked Pro X670 model to date -P WiFi, can already be pre-ordered from three Italian retailers at early prices ranging from 375 to 640 euros.
375 to 640 euros will be called
For the MPG X670E Carbon WiFi and Pro X670-P WiFi from the manufacturer MSI, very variable prices are still being asked, some of which are significantly higher than the official retail price recommendation
Three Italian retailers are pre-selling the two boards at the following prices:
*) 22% VAT in Italy
Whether this is an accidental "early start" by three retailers or whether AMD has already officially released the advance sale of X670 and X670E mainboards cannot be said with certainty at the moment. But neither AMD nor MSI have announced about it through their channels. A release for sale may be imminent as the new platform and Zen 4 RDNA 2 CPUs are expected to debut in exactly a month.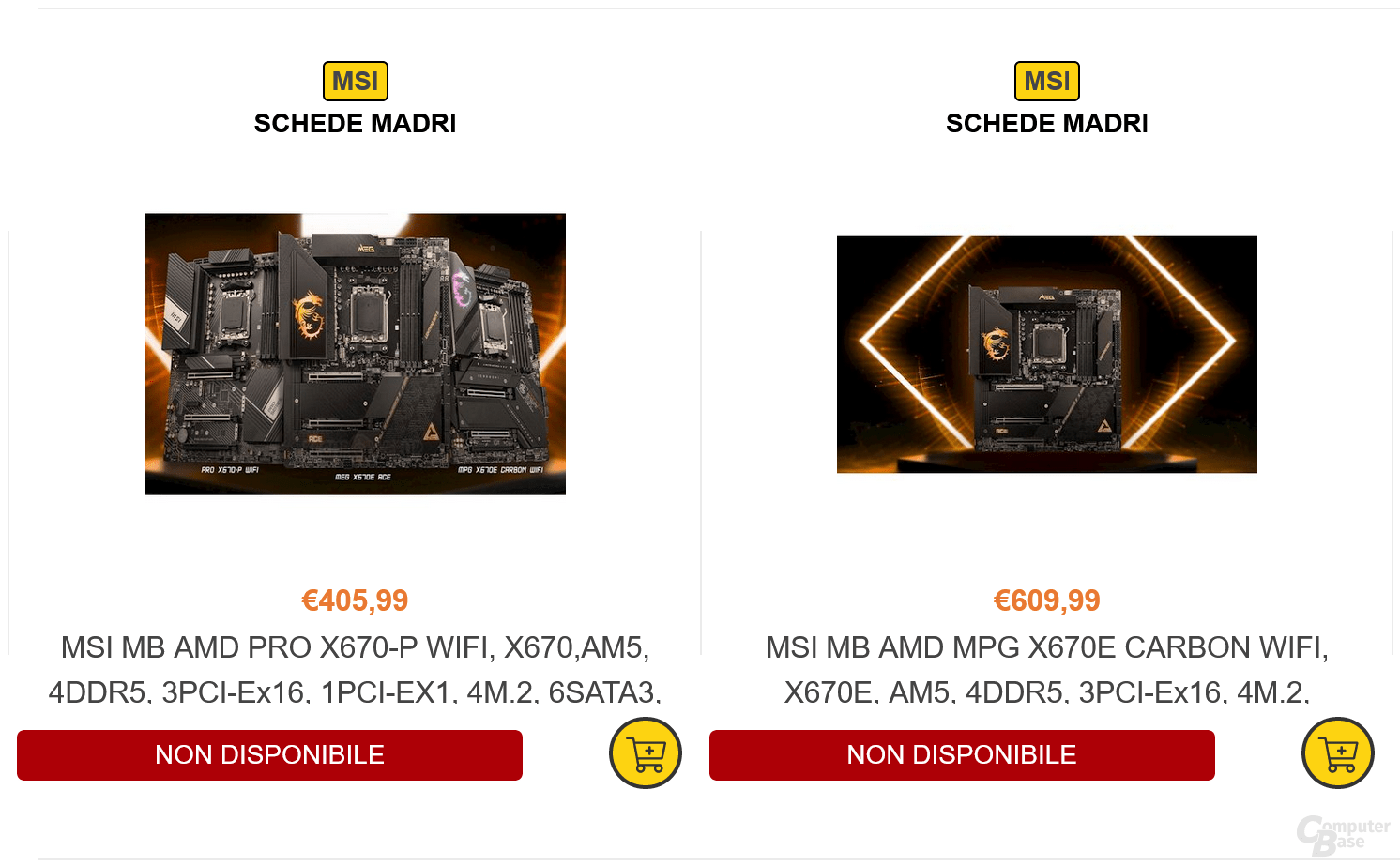 AM5 Mainboards by MSI
MSI is starting with the three series MEG, MPG and Pro, which initially have four AM5 motherboards with X670E and X670 chipsets. Once again the absolute spearhead is the MSI MEG X670E Godlike, which the manufacturer presented on August 4th at a showcase of the "AMD Meet the Experts" series.