Files is a free file manager that comes in the Fluent Design of Windows 11 and offers many useful features. In the latest version 2.3.7, the open-source application, designed as a UWP app, has been updated to provide even more clarity and control in file management.
Files overshadows File Explorer
Even using a dark mode' and user-defined themes is possible, while small details such as calculating the 128-bit hash value (MD5) or quick access to the Windows Subsystem for Linux (WSL) via the sidebar as well as tabs and a two-window view the file manager from the clearly stand out from the on-board resources of the current Windows operating systems.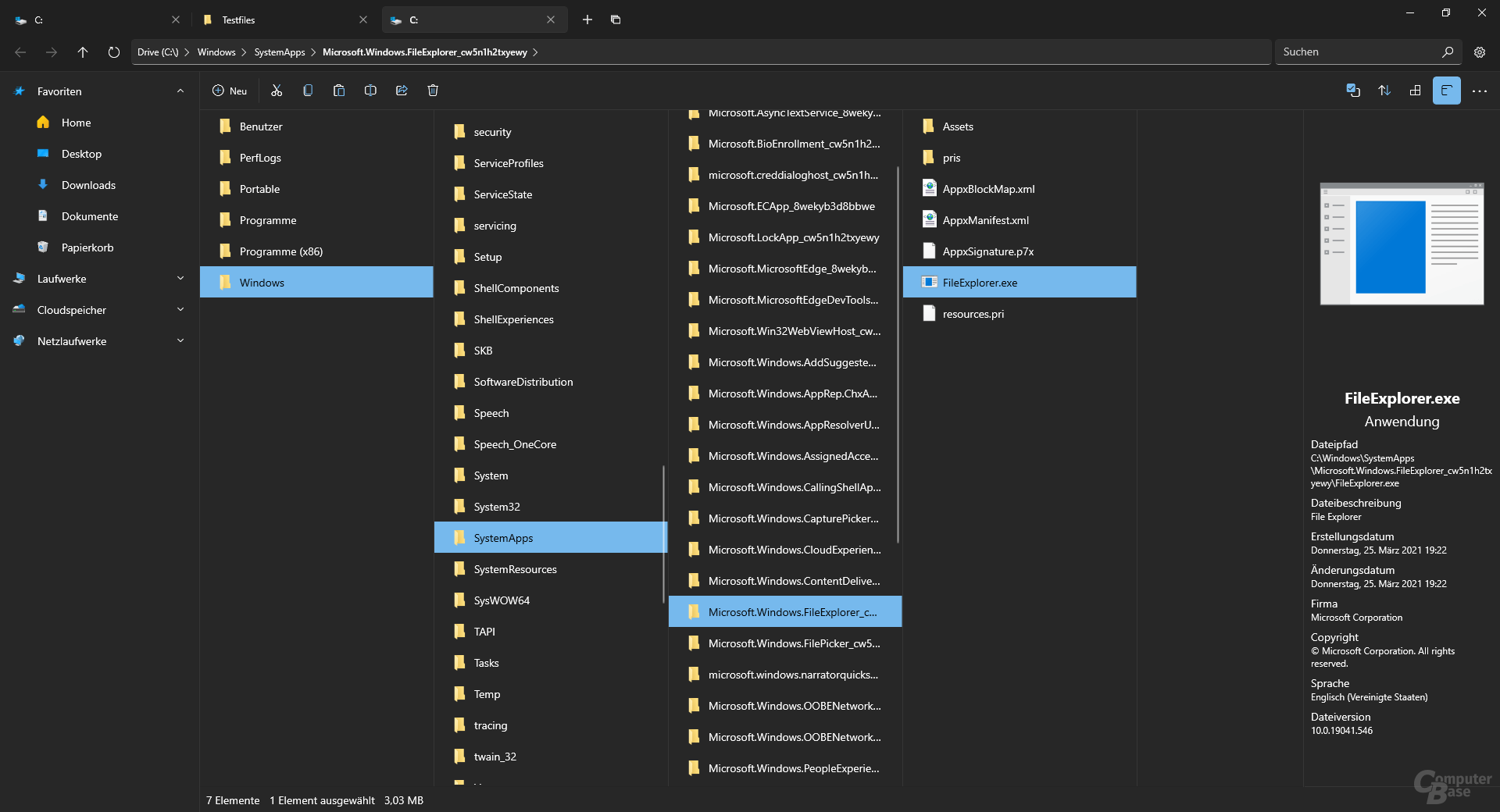 After Files v2.3.0 (Release Notes), in addition to a new optional compact view, improved tab control and color-adaptable flags for the sidebar, an integration of the cloud platform Nextcloud and a native Arm64 support, Files v2.3.5 has integrated the Google Drive into the file manager.
File manager receives a product update
The version 2.3.7 that has just been released, on the other hand, concentrates on optimizations and error corrections which, among other things, again affect Google's online storage, as the official release notes reveal:
Files 2.3.7 – Release Notes

Bump Vanara.PInvoke.Mpr from 3.4 .5 to 3.4.6 by @dependabot
Bump Microsoft.Data.Sqlite.Core from 6.0.7 to 6.0.8 by @dependabot
Folder path is now displayed when hovering a tab by @QuaintMako
Bump Microsoft.NET.Test.Sdk from 17.2.0 to 17.3.0 by @dependabot
Introduce abstract storage layer by @d2dyno1
New Crowdin updates by @yaichenbaum
Fix google drive detection by @gave92
Fix archive extraction by @gave92
Version v2.3.7 by @yaichenbaum
The very detailed changelog from the developers explains in detail which innovations are associated with the changes.
Powerful GUI is intended to provide a better overview
Since the last major release, version 2.3.0, the revised Files GUI has offered several expanded layouts and new dialogs that can, among other things, show which process a specific file is in a corresponding copy or delete process.
A total of 68 Changed Files and 1,686 Additions have been incorporated into Files v2.3.7, while 89 files (Deletions) have been removed. Files is now under MIT license and can therefore be used in closed source projects without restrictions and obligations.
Do you use an alternative file manager under Windows?
Yes, I use an alternative file manager on Windows
No, I use Windows File Explorer
Abstain (show result)

< /ul> Please log in to vote!

Download on ComputerBase

Files 2.3.7 can be found as usual directly below this message in the category Office & Files can be downloaded from the ComputerBase download area.

Other recommended alternatives to the Windows file manager are FreeCommander and Total Commander, which are also free and are also linked and available for download.

For more information, see the project page on the GitHub developer platform.

Downloads

< img src="/wp-content/uploads/9e2d68f42b62aecf6025e2ea529c3623.png" />


Files Download

3.5 stars

Files is a file manager in "Fluent Design" with a focus on ease of use.




FreeCommander Download

4.2 Stars

FreeCommander is a successful alternative to the standard Windows file manager.

Version XE 2022 Build 861 German




Total Commander Download

4.9 stars

Total Commander is a widely used file manager with a very large range of functions.

Version 10.50 (silent update) English
Version 10.51 RC1 English