The list of helpers for the correct assembly of computer systems initiated by the ComputerBase community under the leadership of "Bl4cke4gle" has been a valuable contact point for everyone who needs help with the realization of their PCs since 2013 need, and now has an extremely useful new feature.
Assemble PCs correctly? The community helps!
In addition to the sub-forum "Desktop Computer: Kaufberatung" and the very detailed instructions "PC – build and set up yourself" by "kusa" and "Instructions, tips and tricks for assembling a PC" by "EdgarT" that can be found there, the extremely extensive list of helpers is a valuable contact point in the forum.
The collective thread "List of helpers for assembly" brings together help seekers and helpers from all over Germany and beyond.
If you don't trust yourself to assemble the PC or are not sure after reading the threads, If you can master the assembly, here is a list of ComputerBase's people who are willing to help with the assembly.

Bl4cke4gle, Community Member
In addition to the extremely extensive list of helpers from Germany, Austria and Switzerland sorted alphabetically and by state, ComputerBase reader "Goozilla" has added a clear map with all helpers to Google Maps to the support article.
ComputerBase helper for PC assembly – Google Maps
Individual helpers can also be selected and their location in detail.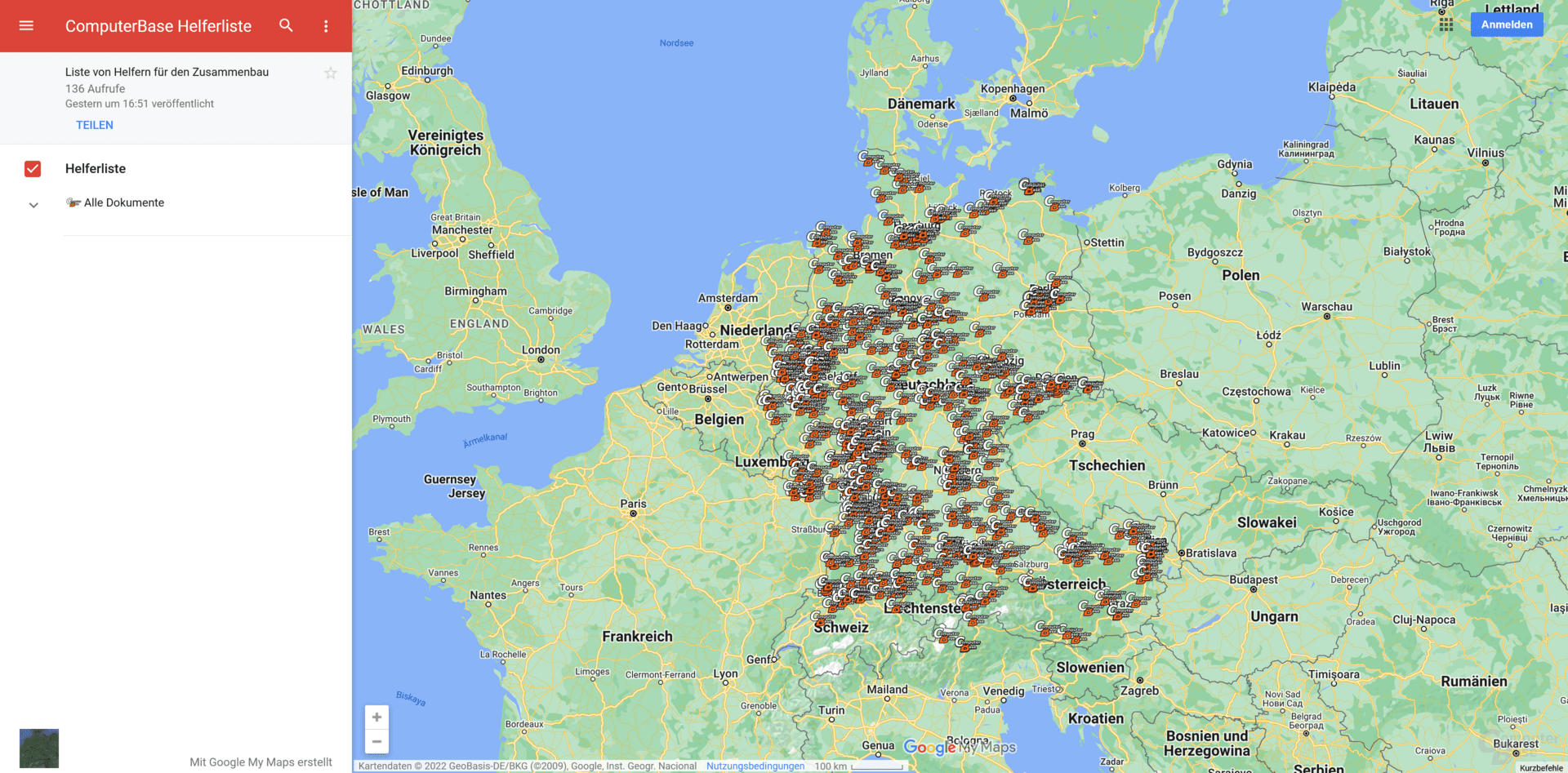 Potential helpers should still feel encouraged to make their PC assembly talents and skills available to the community .
Feedback expressly desired
Questions and suggestions as well as praise and criticism on the topic in the comments on this Messages and in the forum are, as always, expressly desired. The author and editors look forward to hearing about your point of view first-hand.
Bring on the hints!
< p class="p text-width">In the "From the community" category, the editors repeatedly focus on interesting reader articles from the ComputerBase forum.
The following reader articles from the ComputerBase forum have recently been published secured a place on the homepage:
Cooler FAQ
Sunon Waturbo
AMD Radeon RX 6400
GeForce 4 MX 4000 with OC
The Airbus A320 home cockpit
Nvidia GeForce FX 5200 in reader test
Ryzen 7 1700X and two Xeon X5460 in a CPU duel
First-hand experience reports on the Steam Deck
Mini-ITX power dwarf: AMD Radeon RX 6900 XT and AMD Ryzen 9
K7 and Voodoo²: A journey back in time to the old days
AMD, Intel and Nvidia: The ideal gaming PC
To the future In order to be able to report even more frequently and up-to-date on new developments and projects from the community, the editors always ask for information in the thread " From the community: Your references to interesting reader articles".