The route to Europe is largely blocked, and the route to southern Africa is open. More and more Tunisians are emigrating to sub-Saharan countries. The chances of a future are good there. From Tunisia Tarak Guizani.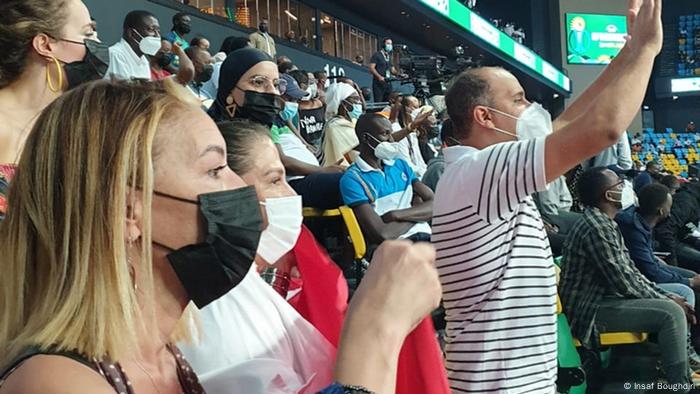 Arrived safely in Rwanda: Insaf Boughdiri (front left in the picture)
Insaf Boughdiri gladly and regularly takes part in the Umuganda public cleansing campaign that takes place once a month. The Tunisian, who lives in the Rwandan capital Kigali, thinks the campaign is impressive.
"The campaign stems from a tradition by which the people of Rwanda keep their country clean and at the same time promote volunteer work to strengthen the community," says the Tunisian. "It promotes discipline, a sense of cleanliness and work and the common will to build up and promote the country," she told DW. According to the Tunisian, it was these virtues that impressed her the most.
Environment: Electric motorcycle taxis in Kigali
Boughdiri has only recently arrived in Rwanda from Tunis. She has a Masters in Law and brings around two decades of experience in the French-language press and television in Tunisia. In Kigali, she works for the African Organization for Agriculture, where she is part of the communications and information team. After a three-month trial period, she now has a two-year contract in her hands.
Conscious decision for the south
She made a very conscious decision to move to a foreign country, says Boughdiri. Like many other residents, she was enthusiastic about the 2010 revolution. But now she is looking for a new experience. Why, she asked herself, not in sub-Saharan Africa?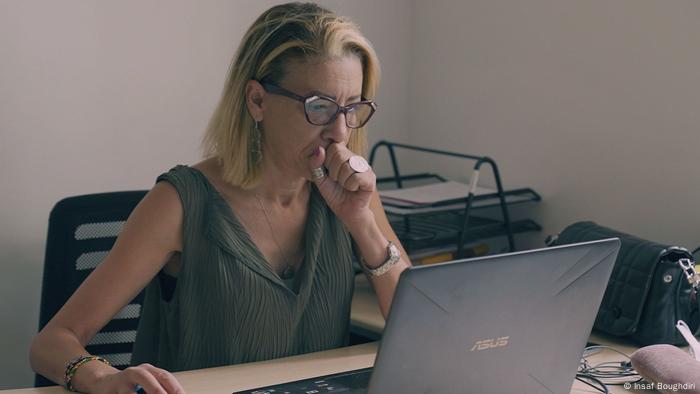 Choosing Africa over Europe: Insaf Boughdiri
Insaf is one of thousands of Tunisians, most of them at the beginning of their professional lives, who are no longer looking for opportunities in Europe or the Gulf States in view of the country's economic and political crisis, but on their own continent. There are around 226,000 unemployed people with a university degree in Tunisia. And many of them look at emigration with new eyes.
According to a recently published study by an employer-oriented institute in Tunisia, more than 70 percent of the university graduates surveyed were considering emigrating abroad. It is particularly important for the graduates to find the right destination.
Europe does not welcome migrants
You yourself have never considered emigrating to Europe, says Insaf. "Because that requires a legally correct regulation, such as an employment contract. If there is no contract, you have to be prepared for many difficulties and problems." She wanted to avoid that.
Insaf was only able to obtain very rudimentary information about Rwanda before leaving the country. However, since her arrival a few months ago, her knowledge has expanded. "I discovered a country of solidarity," she tells DW. "People left civil war and genocide behind and started to build up their country. It's now clean and organized here, and the country has a good digital infrastructure. It's a very good place to live."
Attractive emerging countries
Around 1.7 million Tunisians have left their country in search of work. More than 80 percent of them live in Europe. But there are also colonies in countries as far away as China, Japan, Singapore, Taiwan and India.
There are still no reliable statistics on the number of Tunisians trying their luck in sub-Saharan Africa. What is certain, however, is that some countries south of the Sahara are becoming more and more attractive for workers from abroad – also thanks to subsidy and investment programs financed by the European Union.
Landscape attraction: the Ivindo National Park in Gabon
In fact, the north is no longer the only destination that comes to mind for young Tunisian job seekers, Ramadan Ben Omar, migration expert and member of the Tunisian Forum for Economic and Social Rights, told DW. "At the same time, there is a growing demand for workers in southern Africa, not only for academics but also for people with a basic education. So two matching trends come together."
Happy in Gabon
Anis Belidi also confirms this development. The young Tunisian works in the Gabonese capital Libreville in a retail company supported by Lebanese investors.
Anis decided to emigrate to Gabon in 2018. He left his wife and two daughters in Tunisia. "It was a difficult decision and one that came as a surprise to my family," he told DW. "Actually, I wanted to go to France, but that proved to be difficult." At first it was anything but easy in Gabon. "But gradually the situation improved. Now I'm better off here than before in Tunisia – also financially."
Dynamic economic growth
The current momentum is mainly due to the growth of several economies in West Africa, says Ben Omar. This trend will continue in the coming decade, especially in view of the expected completion of the African part of the Chinese New Silk Road. This is expected to connect the most important cities in sub-Saharan Africa with those in North Africa. Despite the shadow economy and lack of transparency, the economy is thriving in some countries on the continent.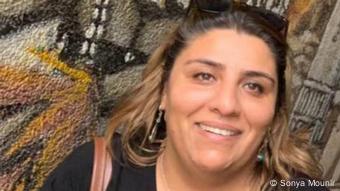 Works in West African countries: Sonya Mounir
Sonya Mounir sees it similarly. The psychotherapist has been working for the aid organization Doctors Without Borders in several West African countries for more than eleven years. Since 2019 she lives in Dakar, the capital of Senegal, and is Regional director for reproductive health programs for West and Central Africa.
Thanks to her qualifications, she could have found a job in Europe, she tells DW. "Nevertheless, I decided to live in Senegal. I really enjoy working here. Life is pleasant, there are opportunities to study and work and also good leisure activities," says Sonya Mounir to DW.
Funded the trend towards migrating to the south is also fueled by a whole series of Tunisian companies that are setting up offices and representative offices there. The market is booming and Tunisian entrepreneurs don't want to miss out on these opportunities. Their branches in turn offer numerous compatriots a chance.
Adapted from the Arabic by Kersten Knipp.
Rwanda is building a vaccine factory