Rising prices for groceries, rents, energy – life is becoming more expensive everywhere in Europe. As always, the poorest in society are hit hardest – fear and despair are growing.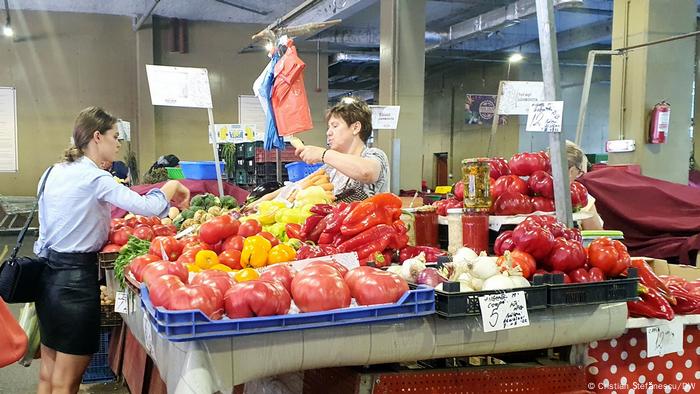 Prices are rising all over Europe – here a vegetable stand in Romania
Poland
Jan Smigielski runs a bar in Warsaw that serves students and popular with tourists. "Inflation is a bang," says the 28-year-old. "First we were hit with full force by the COVID pandemic and now high inflation." Until recently, the innkeeper made ends meet, but now he's slowly starting to cut back. "I just canceled a weekend trip to Gdansk. The hotels have just become too expensive," he explains.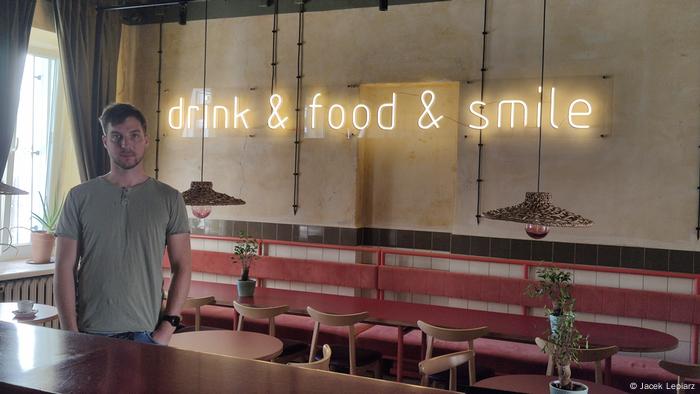 Jan Smigielski in his bar in Warsaw
In June 2022, inflation in Poland was 15.5 percent, the highest level in 25 years. Now Jan is worried about his eatery Zakasek (starter) on Chmielna Street, an elegant promenade with many boutiques and trendy pubs. "We had to increase prices by 10 to 20 percent within a year. Cooking oil and meat were particularly expensive," he says. "The guests are still coming, but you can tell that they are tight on cash and are saving on everything."
In the past, no one bothered about their special offers, now guests are increasingly ordering cheaper drinks. This is clearly noticeable in his cash register. "At the end of the month there is less and less left in the pocket. The fixed costs – electricity costs, social security contributions, rent – are rising rapidly. We hardly make any profit." It is desperate, says the young entrepreneur. Still, he doesn't think about giving up. "I can do it," says Jan combatively.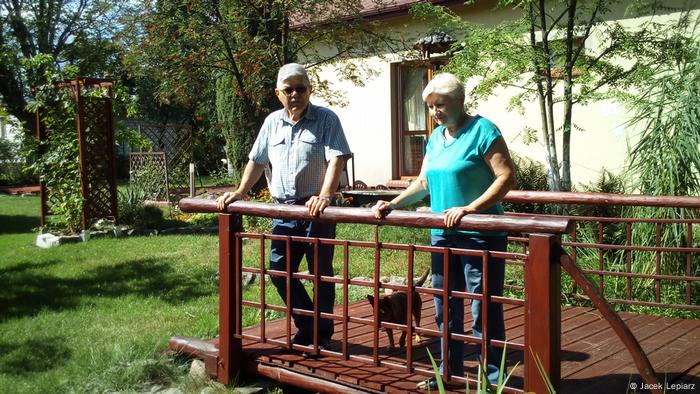 The pensioner couple Barbara and Czeslaw Geszczak in front of their little house
Barbara and Czeslaw Geszczak are less confident. They have been retired for several years and live in a self-built family house in Pawlikowice, a small community in central Poland, not far from Lodz. Up until now, the pension at the average Polish level has been enough for the Geszczaks to live a carefree life. Now they too are feeling the consequences of record inflation.
"I recently paid two zloty (0.43 euros) for a kilo of sugar, now I have to put down more than eight zloty (1.78 euros)," Barbara says angrily and points to rotten apples and plums that are in the lying around in the garden. She used to process such fruits into jam, but without sugar there will be no sweet treats in autumn and winter this year. Even the dream of a long overdue car change has to be postponed until better times. "The prices for used cars are now completely crazy. You can't afford that," said Czeslaw bitterly.
The retired couple feels betrayed: they recently switched their heating system from coal to gas, as recommended by the government. Parliament has now approved an allowance of 3,000 zloty for all citizens who heat with coal. The owners of gas pumps, on the other hand, got nothing and were left with high costs. "We're considering going back to heating with coal," say the pensioners are the prices for fruit and vegetables affordable in Bulgaria
Bulgaria
Prices have also risen in Bulgaria. The National Statistical Institute (NSI) measured a 24-year high of almost 17 percent in June 2022. Mainly staple foods are affected: flour, sugar, vegetable oil. But coffee has also become more expensive, as reported by a university professor from Sofia who, like most Bulgarians from the capital, is currently vacationing at the Black Sea. He speaks of an increase in price of more than 30 percent: "A pound of coffee now costs 7.85 levs (4 euros), I used to pay 5.3 levs (2.70 euros) for it."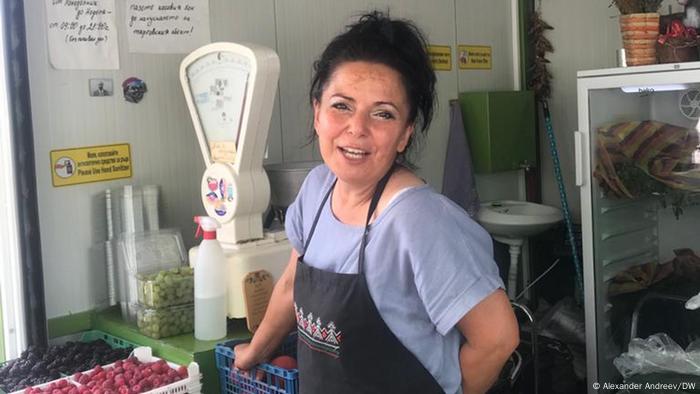 Galya runs a popular fruit and vegetable stall on the Black Sea
"Prices in the shops have gone up by a third," agrees Galya, 50, who runs a popular fruit and vegetable shop on the northern Black Sea coast. You still don't get it yourself. "My prices haven't changed since last summer. My suppliers don't charge more either," says the young grandmother, who, in addition to working in her shop, also looks after her six-year-old grandson. "Only the raspberries and blackberries have become a bit more expensive, because this year the pickers are demanding a daily wage of the equivalent of 25 to 30 euros."
Rising wages and salaries are also noticeable in tourism. In the restaurants and hotels on the Black Sea coast of Bulgaria, which also attracts visitors from abroad, prices have risen significantly, which has also contributed to a decline in tourism. "The chefs don't want to put on their aprons if they are offered less than 98 levs (50 euros) a day. Last year they only made half that at the restaurant down by the beach."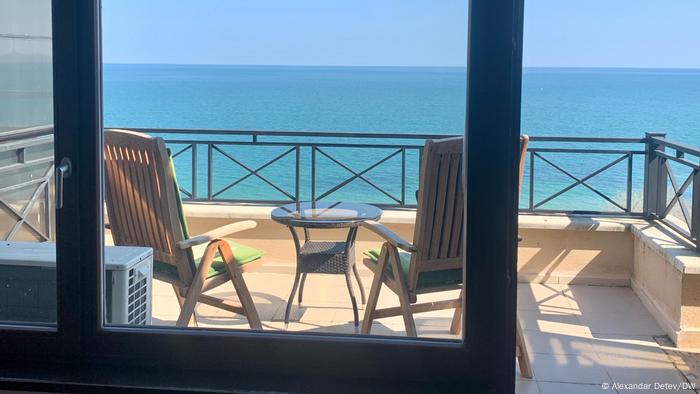 The Bulgarian Black Sea coast is popular – prices are rising here too
According to the resolute fruit and vegetable seller, the price increase is artificially created – by greedy middlemen. Union representatives also speak of price manipulation. The economist and ex-MP Georgi Ganev, on the other hand, is confident that the inflation bubble will soon burst. At the moment, the excess money in circulation will be spent and soon the traders will be forced to lower prices.
Nevertheless, fears of inflation are very widespread in Bulgaria. Even President Rumen Radev addressed the issue when the transitional government was sworn in on August 2, 2022. Inflation and energy prices are the main challenges for the cabinet, he explained.
Life is becoming more expensive – how are people in Europe dealing with it?
Greece
Athens seems deserted in August. In the hot summer months, residents go to their villages of origin or to the Greek islands, which are facing a record year as a tourism destination. "After two years of the pandemic, we are of course happy about the tourism wave," says Napoleon, who works as a taxi driver in the Greek capital and stayed despite the heat. "But what we're most concerned with at the moment is the wave of inflation," adds the 51-year-old. Inflation is in double digits for the first time in 28 years. In July it reached 11.6 percent.
For the Greeks, who earn an average of 926 euros net per month, grocery shopping, electricity prices and filling up have become a nightmare. "To save fuel, many taxi drivers don't use the air conditioning in the middle of summer," reports Napoleon, referring to the price of gasoline, which was 2.1 euros per liter in the first week of August. Drivers who earned less than 30,000 euros in the past year have so far been supported by the Greek government with two fuel surcharges. "I received 200 euros and I'm happy. Nevertheless, I have to work 12 to 13 hours a day and it's still not enough for shopping in the supermarket," says Napoleon.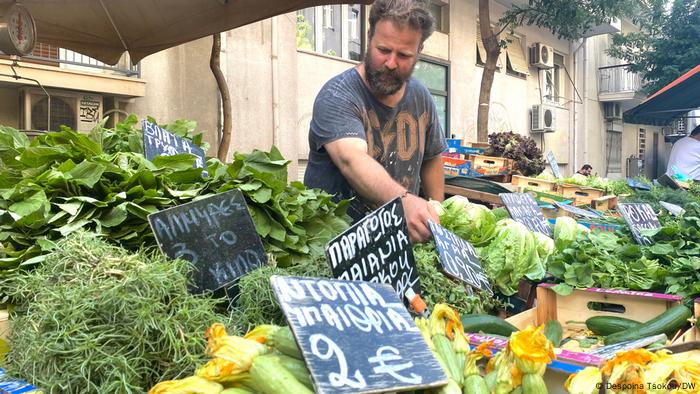 Farmer Nikos sells his produce at a weekly market in Athens
Nikos stands in front of his vegetable stall at a weekly market in Athens and shakes his head. The qualified economist, who became a farmer during the 2010 financial crisis, believes that the state should do more for agricultural production. "The prices for fertilisers, pesticides and oil have risen by 30 percent. We farmers are trying as far as possible to absorb the high production costs, because otherwise consumers simply cannot cope. Nevertheless, we had to raise our prices," reports the 42-year-old . Compared to the previous year, food prices in Greece increased by 13 percent in July 2022. "Customers spend minutes looking at prices and thinking about what they can afford," says Nikos.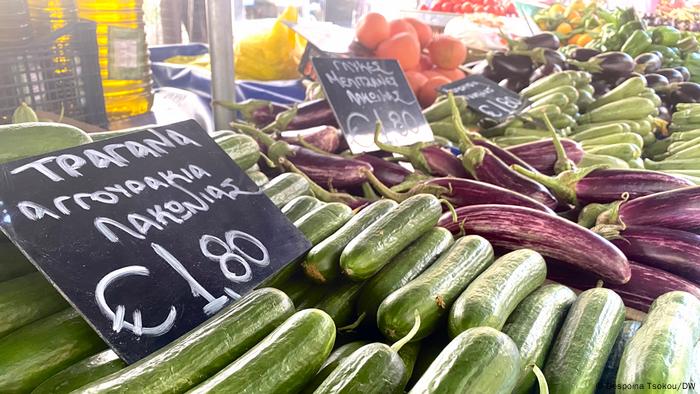 < p>Everything is getting more expensive in Greece, including locally produced vegetables
Just like 76-year-old Antonis, who is standing next to the vegetable stand. He looks discouraged and sad. "Tomatoes for two euros a kilo, how can that be?" whispers the pensioner, who has worked as a plumber for more than 50 years. He says he only dares to go to the supermarket once a month. He and his wife, who is sick in bed, often need help from the Church. "My pension is 700 euros. Most of the money is used up in the first 15 days of the month. Then I just can't buy enough groceries. How can I?"
Romania
In June 2022, inflation in Romania was 15 percent. The price increase in the energy sector is particularly noticeable.
Until January 1, 2021, all around six million private households paid the same price, which was negotiated by the state with the energy providers. But then the market was liberalized. Now there are more than 100 providers, but the competition has not led to a reduction in prices. On the contrary: Between August 2020 and August 2021, energy became 25 percent more expensive. And because of the war in Ukraine and the sanctions against Russia, prices will continue to rise this year.
This particularly affects pensioners who can no longer live on their small income. For example Daniel B., who used to be an engineer. He lives in a small town in western Romania, where most homes have been heated with coal or wood for 300 years. A year ago he replaced his wood-burning stoves with modern electric heating. But since then, electricity costs have quadrupled, and today he spends more than a third of his pension on electricity. He cannot understand how a country with its own energy resources can still have one of the highest tariffs in Europe.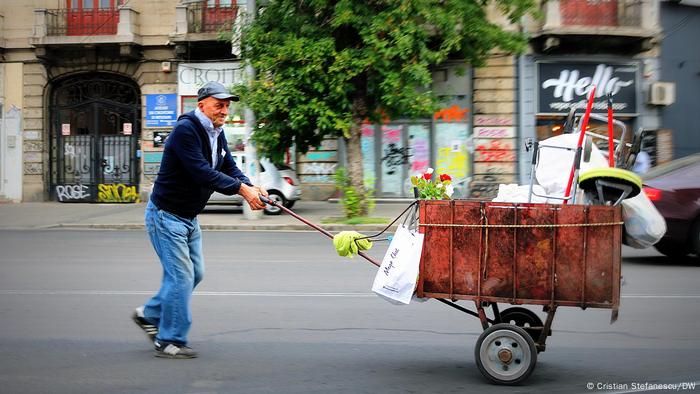 In Romania, people suffer above all from the high energy costs
In fact, Romania has its own gas reserves and is therefore one of the EU countries with the lowest dependence on energy imports – but the electricity and Gas prices are still among the highest in the EU. On July 27, 2022, one megawatt of electricity in Romania cost the equivalent of 516 euros – compared to 235 euros in Poland or 83 euros in Finland.
"In recent years, no more gas production licenses have been issued and no more investments have been made in energy capacities," explains Cosmin Pacuraru, consultant in the field of energy security. His verdict is harsh: "There are no professionals at the level of political decisions .And the energy system is full of useless companies, inventions of politicians who use them to reward their political clientele with well-paid jobs despite having no experience in the energy field."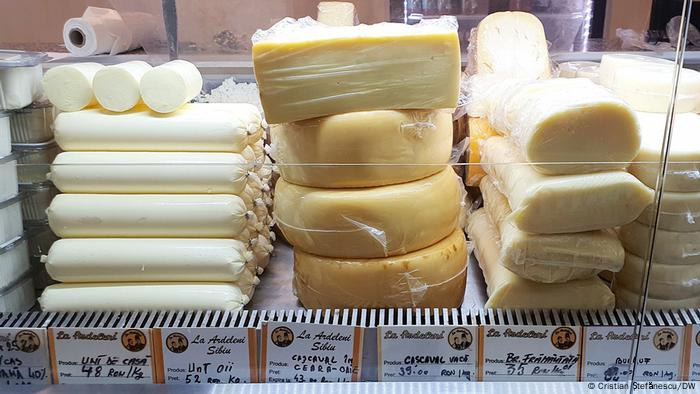 Cheese stand at the Obor market in Bucharest in August 2022
Electricity has become more expensive, as has petrol – but also many foods, for example the popular cheese. At the market in the center of Bucharest Aurora sells traditionally made cheese and sausage products. "We've been selling less for a few weeks. Maybe it's because the young people are on vacation. But the pensioners stayed in the city – and they think twice before they buy something since everything has become more expensive," says Aurora.