LG has promised no less than twice the contrast with the new "IPS Black" type display panels. A first test of the correspondingly equipped Dell U3223QE monitor shows that this was not a lie. However, expectations in terms of viewing angle stability are not quite met.
At LG, the keyword "IPS Black" stands for new types of IPS panels that deliver a darker black and therefore a higher one provide contrast ratio. Conventional IPS panels for monitors have a typical contrast ratio of 1,000:1, with IPS Black it is said to be twice as large at 2,000:1 and thus come closer to VA panels, which often have 3,000:1. In addition, dark content should be displayed less distorted when viewed from the side, which is known as "IPS Glow".
IPS Black keeps what it promises
TFT Central's monitor expert Simon Baker took a close look at the Dell UltraSharp U3223QE as one of the first monitors with IPS Black. His tests confirm that LG hasn't promised too much in terms of black display and contrast. With a measured 1,983:1 in the factory state and 1,972:1 in the individually calibrated state, the monitor achieves the advertised value almost exactly and thus delivers a contrast ratio that is about twice as high as that usual for IPS.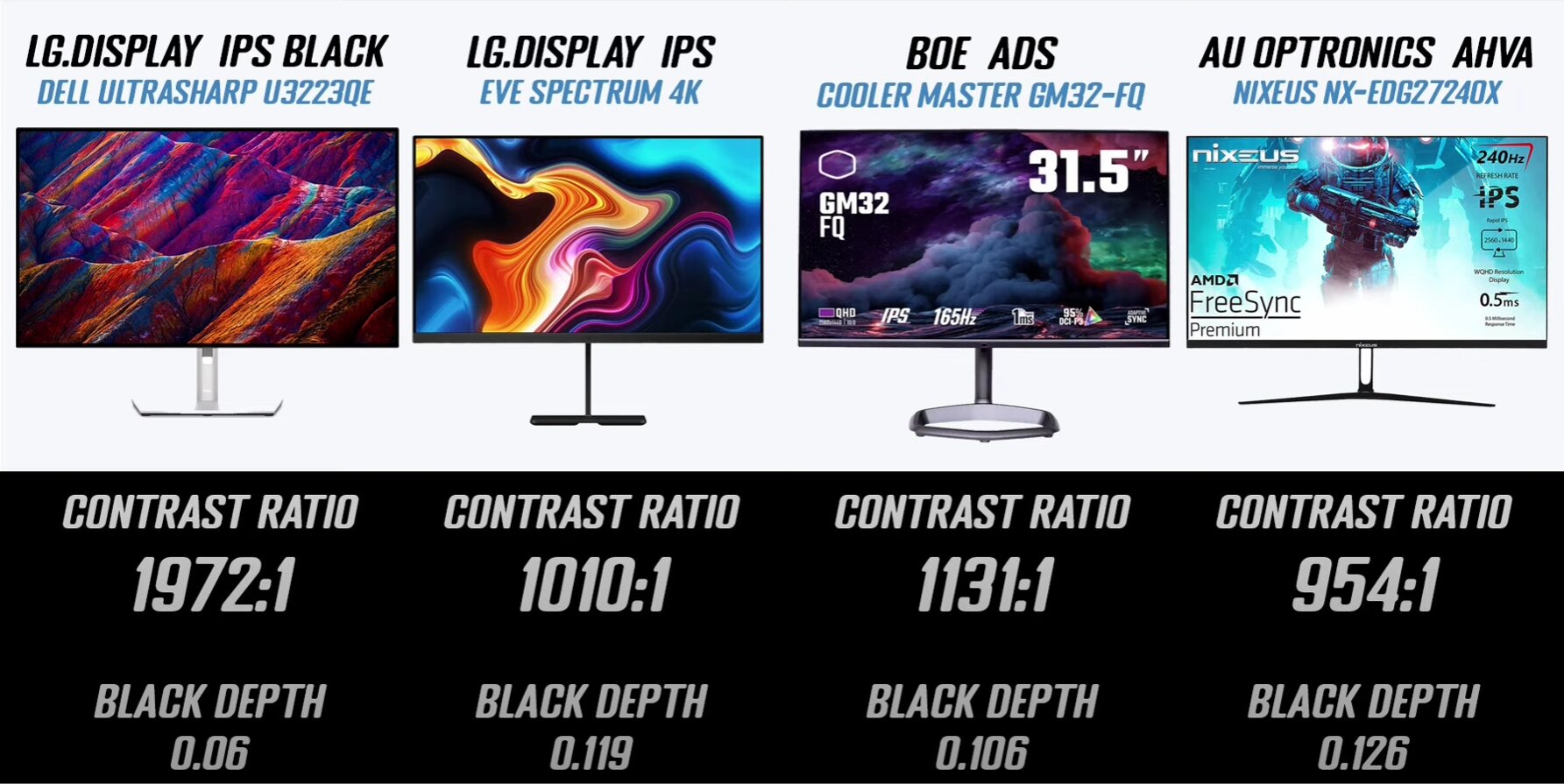 image 1 of 2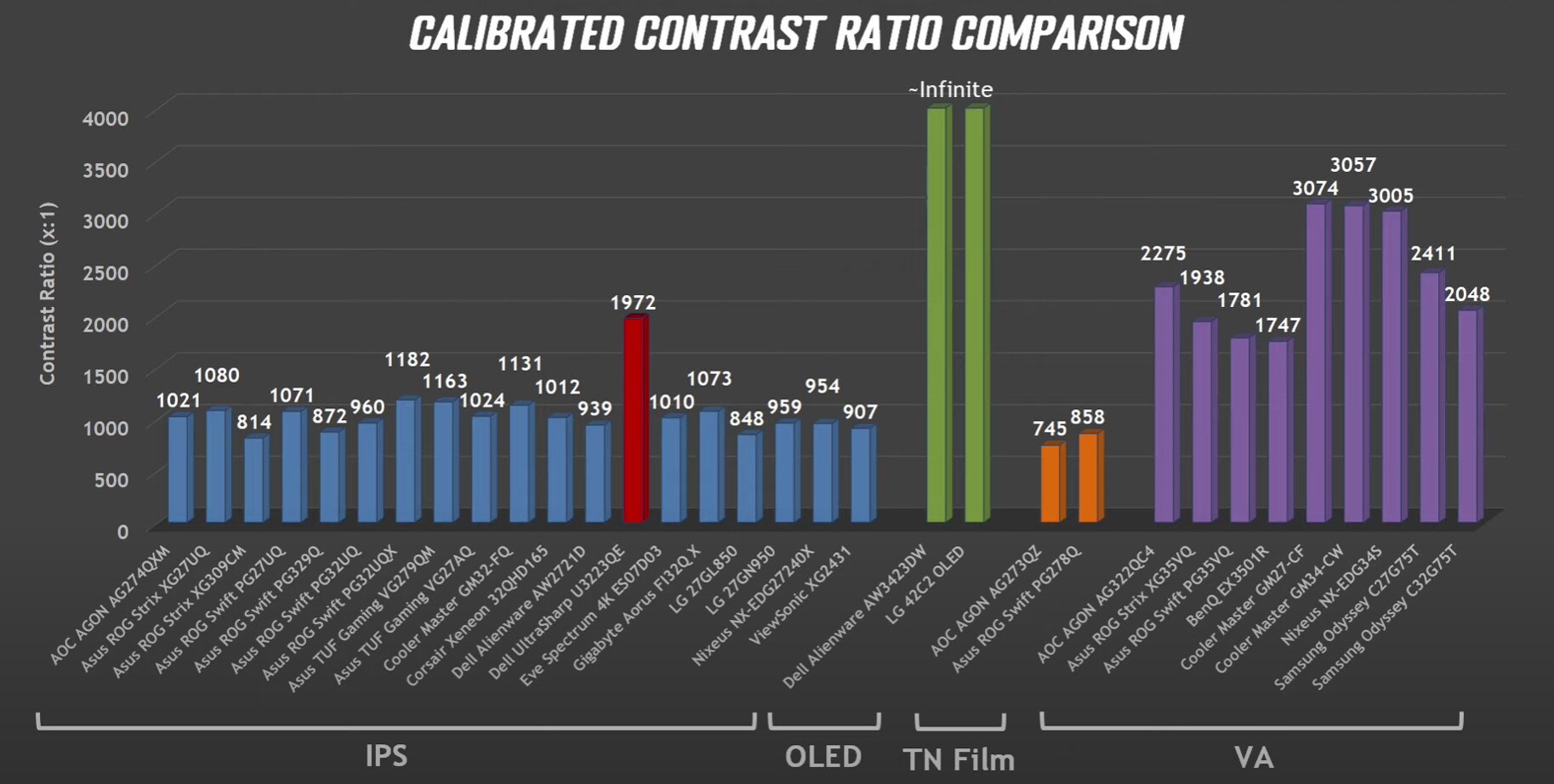 The high contrast is not achieved through more brightness, but through much deeper black values, which the name already suggests. In the best case, the Dell monitor should come to 0.06 cd/m², while the monitors used for comparison with other IPS panels are over 0.10 cd/m², i.e. shine even brighter with a "black" background.< /p>
In the video, Baker illustrates this with photos and graphics. The contrast level even reaches that of some VA panels. However, OLED monitors play in a completely different league with infinite contrast due to the complete switching off of the pixels and thus real black.
The tester was not completely convinced by the tests for viewing angle stability with a black image. The IPS-typical "glittering" or "glowing" is only slightly softened overall. This looked even better on LG's marketing slides.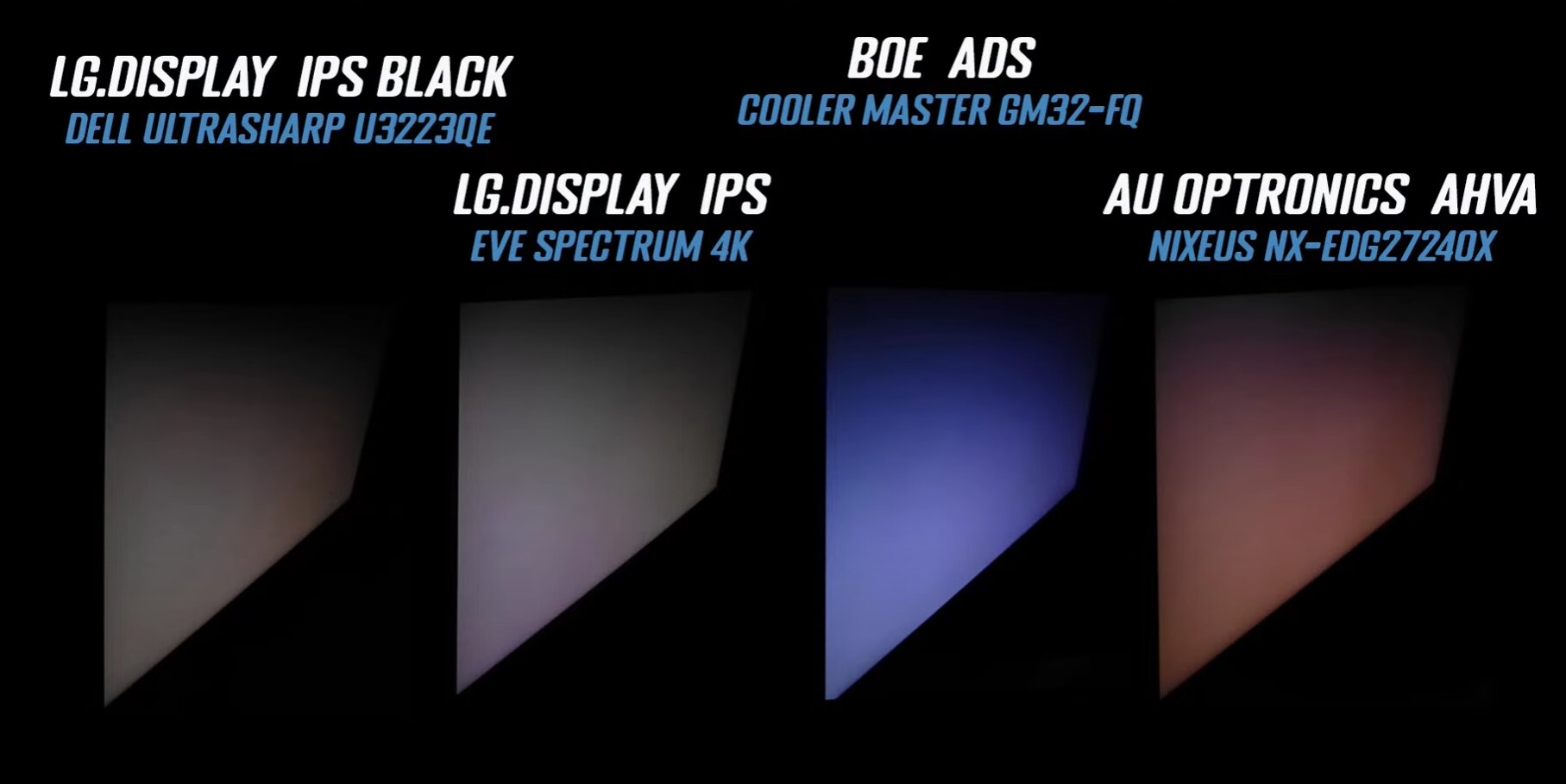 No option for players for the time being
For the time being, however, IPS Black is nothing for gamers. Because the first monitors, such as Dell's, are not designed for games and only offer a refresh rate of 60 Hz, which means that games are displayed significantly less smoothly than at 120 Hz and more. The response time measurements of the Dell U3223QE also leave a lot to be desired.
When really gaming-suitable IPS black panels with high refresh rates come onto the market, the well-informed Simon Baker did not answer.
BOE wants to counter with "True Black"
The display manufacturer BOE wants to create a counterpart to LG's IPS Black with "True Black" and promises similar advantages. The first panels should already be produced and could soon reach the market if monitor manufacturers also want to use them.