After the rollout in North America, Google is now bringing the fuel-saving routes in Google Maps to Germany. In the settings, users can specify whether alternative routes with lower fuel consumption should be suggested. The new feature also works with electric cars and hybrids.
The fuel-saving routes will be introduced in Germany with immediate effect and should be available to all Google Maps users on Android and iOS in the coming weeks. Google had already announced the new function in autumn 2021 and initially introduced it in North America. In the USA, the feature has led to a reduction in CO2 emissions by half a million tons.
Search queries about saving fuel have risen sharply
In view of rising raw material prices, the topic of "saving fuel" is becoming increasingly important for many users in Germany, as Google determined by evaluating the search query in the last six months. In the period from January 1st to July 11th of this year, the search queries of German users on the topic "save petrol or fuel" increased by 338 percent compared to the same period of the previous year.
Alternative routes for similar arrival times
The new routes are displayed as an alternative to the fastest route on Google Maps and are supplemented with information such as fuel savings and the difference in expected arrival time. In addition to the length of the route, Google also includes other factors such as the gradient of the road and traffic jams in the calculations. On the other hand, nothing changes in the basic navigation, so that Google Maps will not suddenly suggest significantly longer routes or routes that zigzag along small side streets and through residential areas in order to save a minimum of fuel. Google Maps will suggest fuel-efficient routes when arrival times are similar.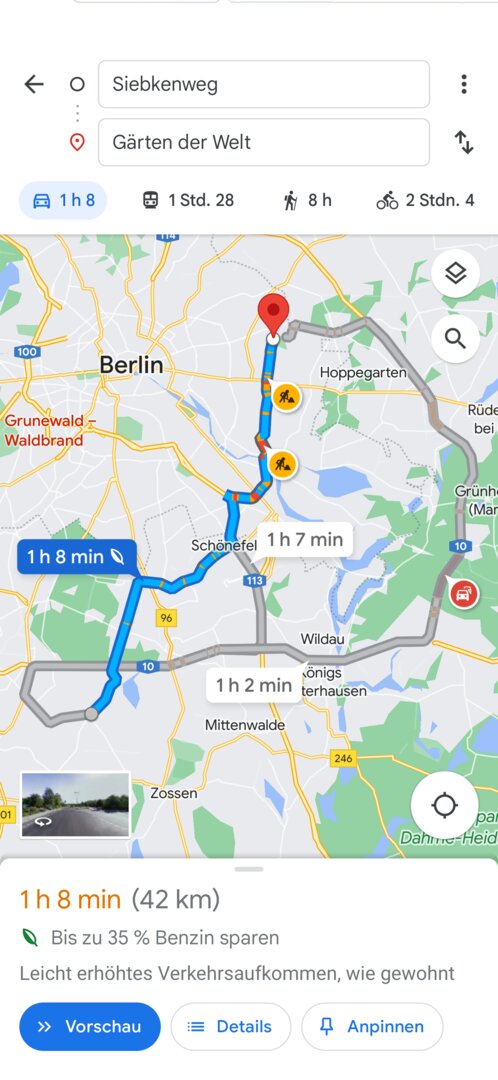 Image 1 of 2
Set the motor type in the settings
Users can define whether the alternative routes should be suggested at all in the app settings, which also offer the option of only ever using the fastest route. In addition, the preferences can be used to specify what type of engine your vehicle uses in order to further optimize route guidance. In addition to petrol and diesel, there are electric cars and hybrids to choose from. If you use different cars on different days, you can quickly adjust the engine type using route options.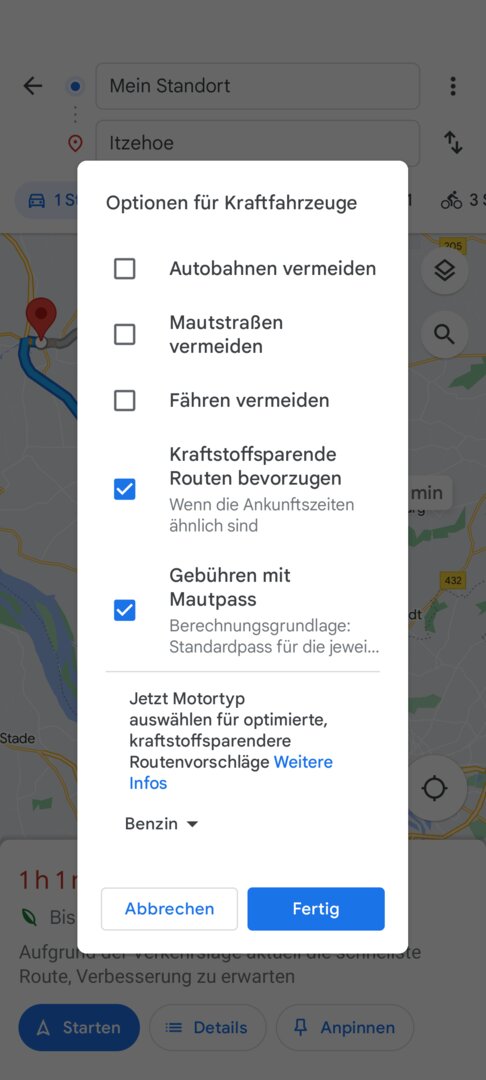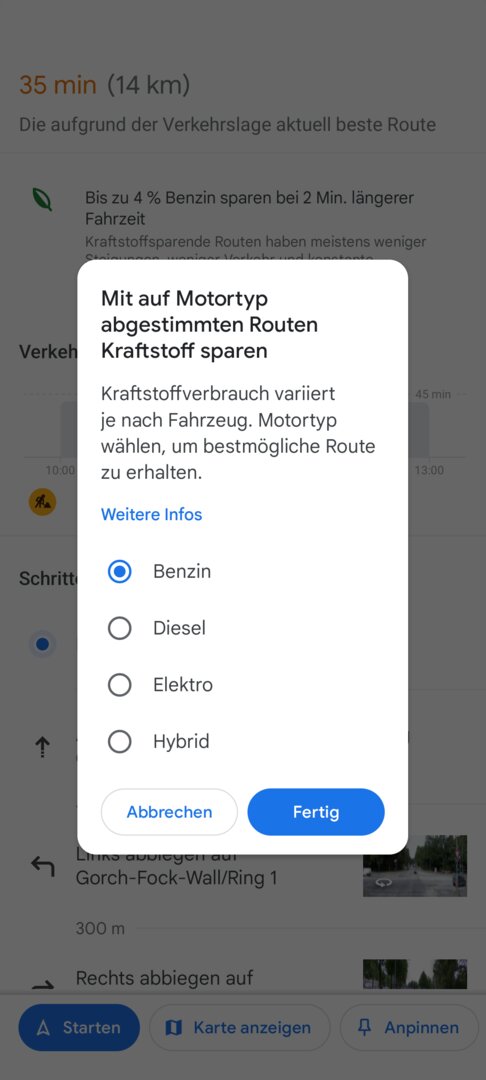 ComputerBase received information about this article from Google under NDA. The only requirement was the earliest possible publication date.