Once again, Glorious PC Gaming Race misuses the concept of group buys to encourage pre-orders of a mouse that previously only existed on render images with artificial scarcity and pseudo-exclusivity. That already sounds flimsy, but it's also completely unnecessary: ​​the Model D Pro wouldn't need it.
Glorious is a synonym for shooters that are becoming lighter -Mice
The trend towards ever lighter shooter mice gained momentum at the beginning of 2019, influenced among other things by the appearance of the Model O (test). Glorious' The first mouse offered the high-end hardware of the time at a relatively low price, but was also successful because it was an off-the-shelf alternative to the Final Mouse models coveted by mouse enthusiasts. The manufacturer, which has rightly fallen into disrepute, only sells the perforated and, among other things, particularly light input devices in the context of so-called drops for a short time and in limited quantities, which were primarily supported by hype, which ultimately resulted in inflated prices from scalpers. With the Model O, Glorious copied the symmetrical mouse concept and made it accessible to the masses.
A few months later, the manufacturer took over the asymmetrical ergonomic design of the once popular Zowie EC2 and brought it up to date with the Model D (test) with a lower mass, sliding feet made of PTFE and a flexible cable – Zowie has the latest developments Years overslept and still working against the trend. A wireless variant of the EC2-C is still a long time coming. Glorious, on the other hand, launched the Model D Wireless around a year ago with the technology of the Model O Wireless (test). The same fate befell the EC3-C with the Model D-Wireless.
The Model D Pro is only available in group buy
A few years have passed since the release of the Model O mentioned at the beginning and the mice listed are by no means all of the manufacturer's models. In addition, Glorious now has a number of keyboards, keyboard switches and other accessories such as keycaps, different colored cables or palm rests on offer. The company recently presented an external number block with the GMMK Numpad. What I'm getting at: Glorious is no longer a small startup, because the manufacturer has long been established as a gaming peripherals provider.
Ironically, Glorious PC Gaming Race has recently slipped into the pattern of artificial shortages that helped fuel the company's early success. Interested parties should pre-order the Model D Pro, which only exists on render images to date – it is a lighter Model D Wireless without holes in the housing – with immediate effect and for a limited time until September 7, 2022 without the availability of tests at a price of 100 US dollars , in order to then receive an input device that is as untried as it is in the period from October to November, as voices from the mouse community on Reddit already sarcastically summarized for the Series One Pro. Following a hip trend, Glorious is marketing the sales model as a group buy.
Glorious Forge as a brand to shift risk to customers
In May 2022, the Model O Pro and in June the Series One Pro via group buy. Now the third mouse follows within a few months, which is offered via Glorious Forge. There hasn't been a regular release of a Glorious mouse since the Model O Pro.
The group buy term actually refers to the practice of members of a niche community coming together to make an order that simply would not have been possible for individuals. A prominent example from the world of input devices are components or keycaps for mechanical keyboards, the financing and production of which can only be secured through a successful group buy.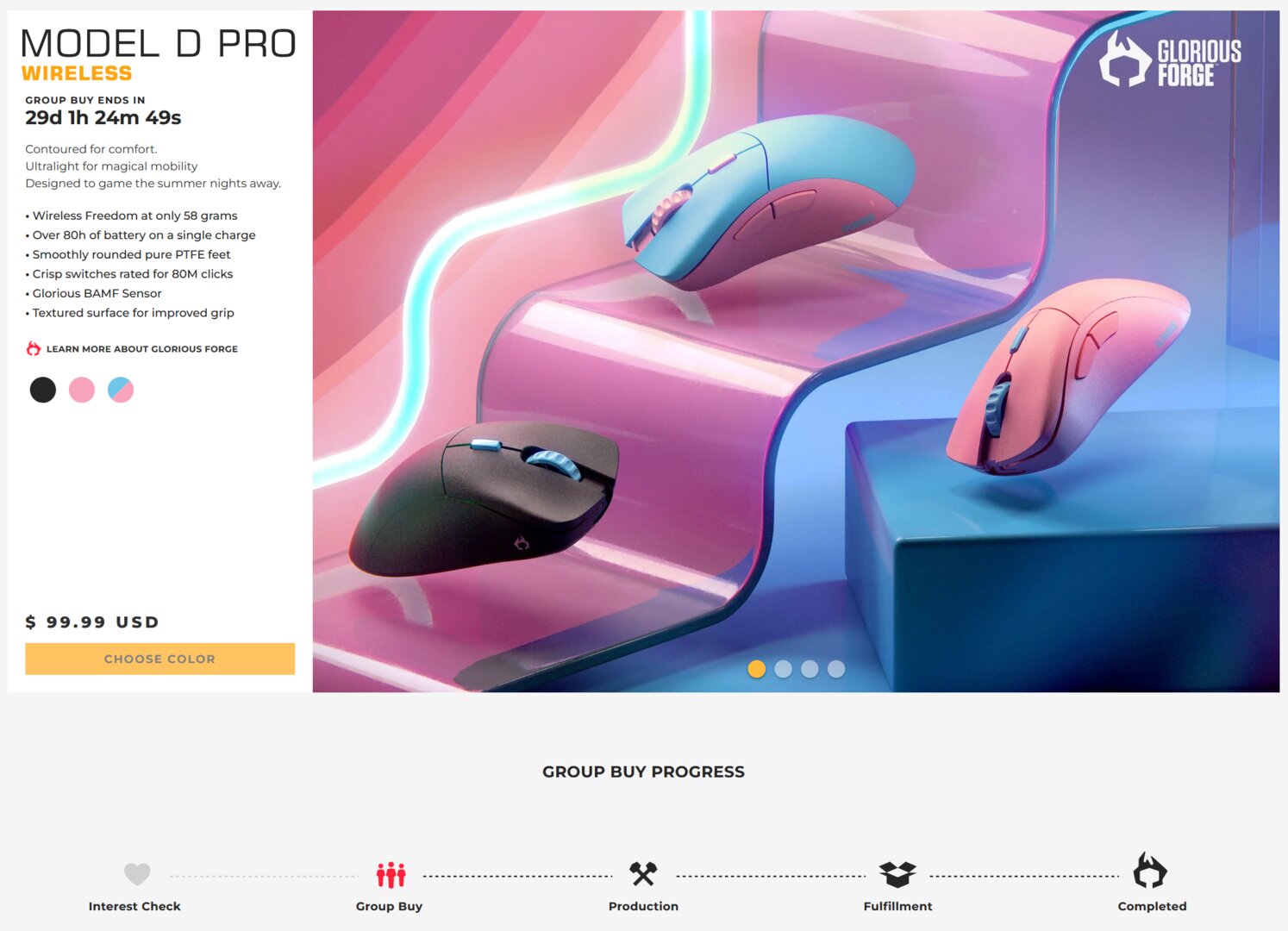 Just a few months ago, however, the Forge products were, for example, a pink version a mouse already sold in black and white or keyboard keycaps with a yellow-pink color gradient. But that's changing with the Model O Pro, the Series One Pro and now the Model D Pro.
Either by pre-order or not at all
Glorious argues openly: Because interested parties have to buy in advance, it is easy to assess whether the production of a niche product is worthwhile. If too few pre-orders are received and the production costs cannot be covered, the Model D Pro should simply not appear. On Reddit, the manufacturer makes it clear to skeptical prospects that this system is the only way Glorious can offer such mice at all.
The whole idea behind [Glorious] Forge is not "buy it now or bad luck/FOMO" – We see it as our way to release products we would not be able to do otherwise. Some of them might be more "niche" and developed based on community feedback. Behind every product is a risk for us as a company. This is the sad truth. We would like to do a lot more, but sometimes we cant.

This is just the start of Glorious Forge. You will see most likely even more "experimental" products in the future. But also products we will run right away under the Glorious brand. Please don't worry that we will only run this business model. We know it is not for everyone. See it as a nice addition, creating products which would usually never exist.

Glorious
However, the manufacturer concedes: Corresponding products may also be available later in the year via "selected other channels"; this depends on the region and the sales partner located there. In German-speaking countries, this is Caseking. In fact, the retailer is now listing the Model O Pro* for pre-order, which according to the original communication is actually only available through Glorious' until June 7, 2022. Forge website should be available. Initially, availability was stated as of August, but now the talk is of the end of September.
A better mouse with less demand?
< p class="p text-width">But back to the Model D Pro. As already indicated, it is a Model D Wireless that weighs only 58 g instead of 69 g, which also comes without holes in the housing. Responsible for doing without the lush RGB lighting that is otherwise found in Glorious input devices and a changed structure inside. On the outside, the manufacturer has given the Model D Pro, like the Model O Pro, three new colors, a rougher surface and an indicator LED for the battery. The running time is around 80 hours, otherwise there are known specifications: PixArts PAW-3370 as Glorious BAMF, mechanical Kailh buttons, PTFE mouse feet and a flexibly wrapped cable are part of the standard repertoire of every Glorious mouse.
Glorious PC Gaming Race Model D Wireless Glorious PC Gaming Race Model D Pro Ergonomics: Right-handed Sensor: Glorious BAMF (PMW-3370)
Optical
Lift-Off-Distance: 1.0-2.0 mm Resolution: 100-19,000 CPI
5 levels Speed: 10.2 m/s Acceleration: 490 m/s² USB polling rate: 1,000 Hz Primary button: Kailh, 80 million Clicks Number of keys: 6
Top: 4
Left side: 2 special keys: mouse wheel
cpi switch software: 5 profiles
fully programmable
Macro recording
Internal memory: 3 profiles Illumination: Color: RGB, 1 addressable zone
Modes: Breathing, Waves, Color loop
CPI indicator – Housing: 128 × 67 × 42 mm
Hard plastic
Sliding feet: PTFE (pure) Weight: 69 grams (without cable) 58 grams (without cable) Connection: USB-A to USB-C cable, 2.00 m, wrapped
Radio: 2.4 GHz, 5.0 meter range
Proprietary battery, 71 hr runtime
Charging: Cable USB-A to USB-C cable, 1.80 m, coiled
Radio: 2.4 GHz
proprietary battery, 80 hrs runtime
Charging: Cable Price: from €90/from €87 $100
But is the demand for the outlined input device to be assigned to such a small niche that a group buy is required for the supposed interest query? – Certainly not. Such a step was not necessary with the Model D Wireless, which is only 10 euros cheaper and technically inferior according to the recommended retail price. And numerous other manufacturers sell similarly designed models from stock, sometimes at higher prices; worth mentioning are, for example, Roccat's Kone Pro Air (test) or Pulsar's Xlite V2 Wireless, which is also a Zowie EC clone. And if rumors are to be believed, Razer will soon be introducing an even higher specification mouse with a similar design, the DeathAdder V3 Pro, which is said to be 50 percent more expensive.
Scarcity, attention and hype
Glorious PC Gaming Race, on the other hand, outsources its own entrepreneurial risk to the customer with Glorious Forge and the group buy mechanism – if, contrary to expectations, the Model D hardly finds any interested parties, the manufacturer can save on production right away. However, Glorious is neither the described merger of individual mouse enthusiasts nor a start-up, but an established company – such financing from private individuals should no longer be necessary.
In my opinion, however, it is more realistic to assume that it is ultimately an artificial shortage and the generation of additional attention: Instead of the specifications of a mouse that is usually available for presentation from the warehouse, last-minute panic and the fear of missing something should serve as sales arguments . Glorious also benefits from the fact that potentially critical tests can only appear after the Model D Pro has been sold. On the other hand, if it were actually a question of interest, there would be no reason to only offer the mouse until a certain date – why should later interest not be taken into account?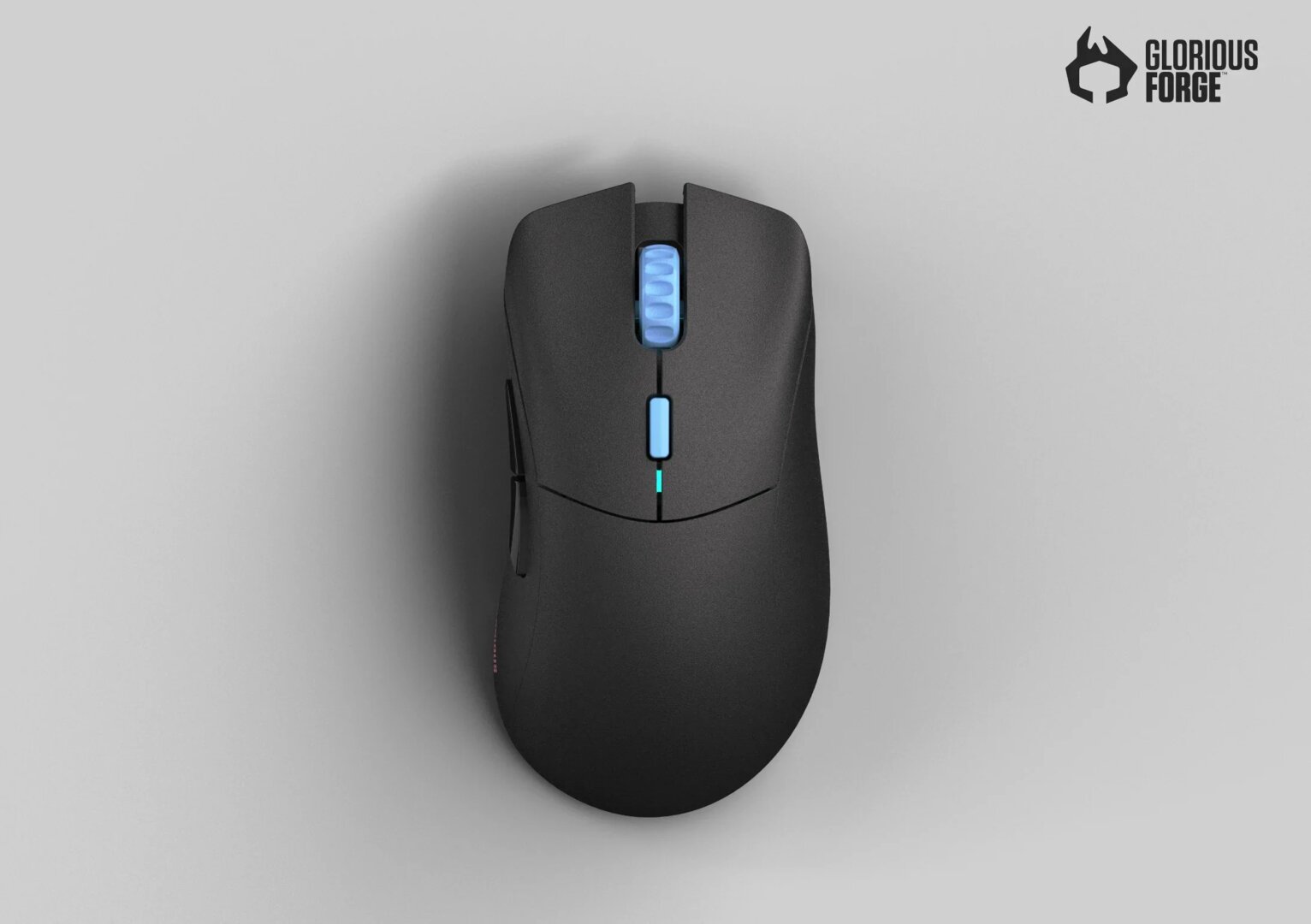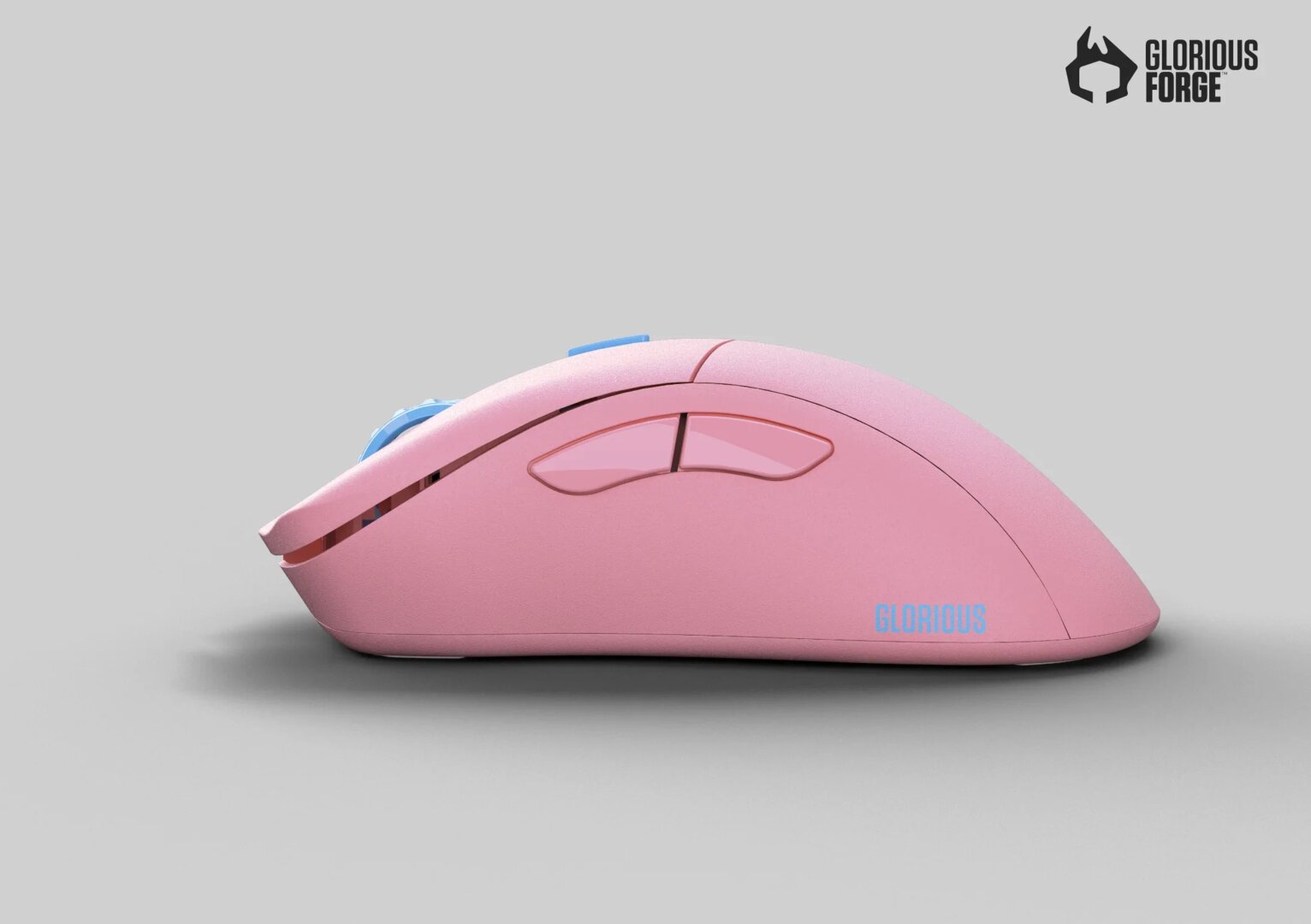 Glorious' Announcements seem implausible
If the number of pre-orders has meanwhile increased in this way and the input device actually appears after a few months, it can still be sold regularly. In any case, it seemed unlikely from the outset that Glorious would develop a new, better mouse, produce elaborate new tooling and then not want to benefit from the result in the long term. If the Model D Pro is actually never for sale again after September 7th, the manufacturer would lose significantly more potential purchases than can be achieved through the limitation in advance with Group Buy participation.
The Model D Pro didn't need all that
So if the manufacturer manages to make customers pay $100 months in advance for an unfinished, untested mouse that is usually available from stock later, the trickery is complete and the circle to Finalmouse is closed. Not only does this leave an extremely bland aftertaste as a sales strategy and, in my opinion, should not be supported in this way, it also undermines the actually much better argument of a powerful mouse that already has a unique selling point with its low weight when the shell is closed. Because the specifications of the Model D read convincingly – also in view of the price in relation to the competition, which is still lower.
In my opinion, there was no need for an artificially exaggerated hype caused by an artificially created last-minute panic due to an artificially created shortage. A Model D Pro that is available from stock, together with tests available at the start, would have been a much better sales argument and would have been enough to persuade interested customers to buy a successful mouse. At the end there is the realization that Glorious is obviously not convinced either of its own product or of the common sense of its customers.
Note: The content This comment reflects the personal opinion of the author. This opinion is not necessarily shared by the entire editorial team.
(*) The links marked with an asterisk are affiliate links. In the case of an order via such a link, ComputerBase participates in the sales proceeds without increasing the price for the customer.