After Russia's attack on Ukraine, a Chinese invasion of Taiwan seems a real threat. Funded by changing federal governments, German companies have invested billions in China. Was that naive?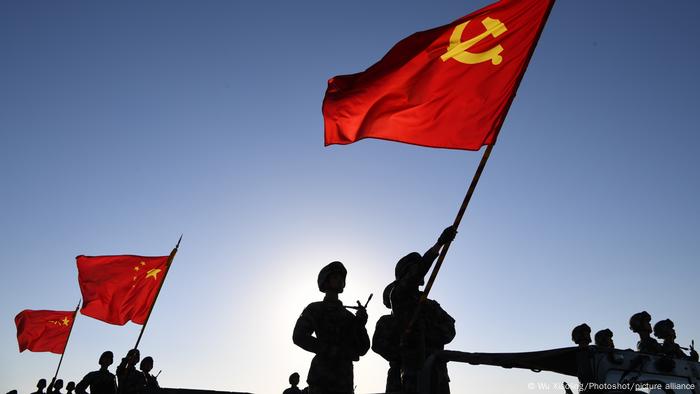 < /p>
In view of Beijing's threats against Taiwan and increasing political tensions, German industry is becoming more cautious in its dealings with China. BDI President Siegfried Russwurm does not believe that decoupling would make sense, but he calls on companies to take a closer look at the risks and reduce dependency on individual countries.
"The Russian attack on Ukraine has taught us that we have to be better prepared for extreme scenarios compared to autocratic states," Russwurm told the German Press Agency. "We shouldn't fundamentally question economic relations with China, even in the context of the new systems competition," said the former Siemens manager.
But according to Russwurm, better preparation for "extreme scenarios" should also apply to China. "We know the current heavy dependency on semiconductors from Taiwan or rare earths from China and we need to increase our resilience."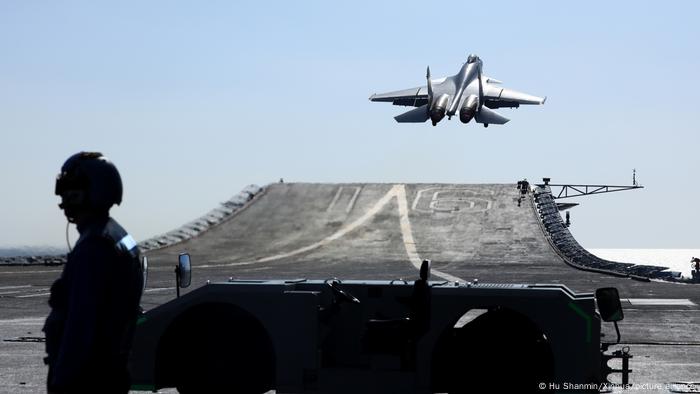 China's current maneuvers and its deliberately aggressive demeanor are fueling fears of an invasion of Taiwan
euphoria at the start
According to the Bundesbank, German companies had invested almost 90 billion euros in China by the end of 2020. Economic involvement in the world's largest dictatorship was promoted to the best of its ability by German politicians: since Franz Josef Strauss was the first to fly to Beijing in January 1975, top German politicians have been making pilgrimages to China.
China shouldn't be used as a benchmark measure western democracies, was a tenet of the longtime CSU leader. Former chancellor Helmut Schmidt (SPD) declared the "reunification" of Taiwan with China to be almost inevitable – although one
overwhelming majority of Taiwanese oppose incorporation. Angela Merkel (CDU) introduced joint German-Chinese government consultations.
The end of naivety
In retrospect, much of Germany's China policy appears naive, says Bernhard Bartsch, an expert at the Berlin Mercator Institute for Chinese Studies. "One must not forget, however, that the China we are dealing with today is different than it was ten years ago."
German politics in the late Merkel years "adjusted far too slowly to the fact that we are dealing with a China that sees itself in a fundamental systemic conflict with the West and is politically playing off its economic power," says Bartsch.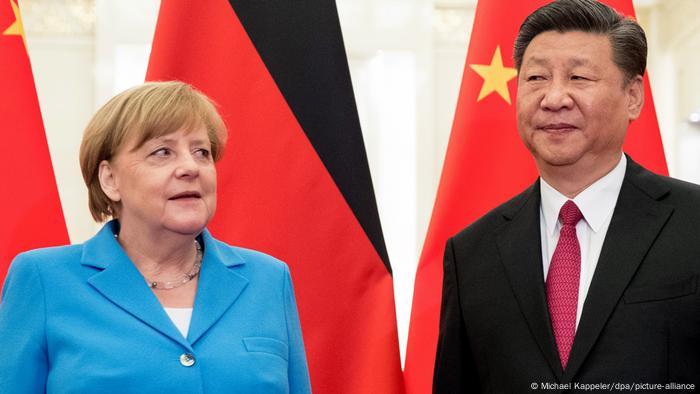 In retrospect, former Chancellor Angela Merkel's attitude towards China seems very naive
" For this we need a completely different policy than in the decades before." For a long time, this policy was very beneficial to the German economy – "but it created the dependencies we are now facing."
In recent years, the German government, like the EU, has tried to stay out of the growing tensions between China and the USA. In 2017, Merkel spoke of a "strategic partnership" with Beijing. In 2019, the EU Commission classified China as a "systemic rival" in a strategy paper, but at the same time as a "cooperation partner". But the more openly China threatens war against Taiwan, the more the Europeans are forced to take a stand.
This is also clear to the heads of German business: "We are firmly located in the transatlantic alliance," said BDI President Russwurm in June to applause at Industry Day. "For us, there is no equidistance between the EU and the USA and China."
Fear of China's punitive measures
The Chinese Communist Party has repeatedly reiterated over the past few decades that it does not rule out an attack on Taiwan, but the most recent military maneuvers around the island represent a new level of escalation. "The Chinese leadership is in the process of changing the status quo in the Taiwan gradually postpone the question," says Bartsch. "This is primarily a conflict between the two major powers China and the USA, but the whole world would be affected by an escalation. Germany and Europe must also include this in their risk calculations."
Bartsch does not believe that a military conflict is imminent. "Nevertheless, this is a scenario that is being seriously considered in the USA, and we should also be clear about the possible consequences in Europe." The consequences include economic pressure that China is building up against German companies. "There are many examples of China punishing countries and companies when there is political tension."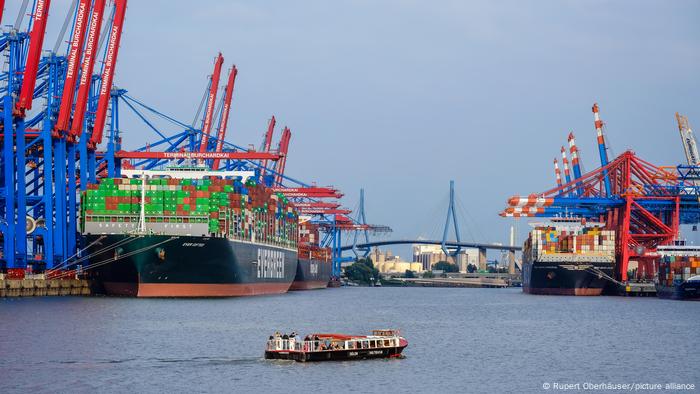 Any Chinese sanctions against Germany or Europe would severely affect trade
China is becoming more and more foreign
Ultimately, the "extreme scenarios" mentioned by Russwurm mean that German companies would be well advised to take precautions in the event of a Chinese attack on Taiwan. A war in the Far East would in all likelihood bring economic relations with China to a standstill just as quickly as deliveries of high-tech chips from Taiwan, which are important for the entire global economy.
And that is even without a Taiwan conflict China business has become more difficult. Russwurm speaks of "considerable asymmetries and unequal competitive conditions". The business environment for German and European companies has become more political. The living conditions for posted workers have deteriorated significantly, as not only the BDI boss reports. Many German managers have left the country this year because of the draconian Covid restrictions. "All of this weighs on the long-term outlook."