The instant messenger WhatsApp is to receive new functions that are intended to provide more data protection, security and control. In addition to the previously announced silent exit from groups, the online status can also be personalized in the future and screenshots of messages can be completely blocked Conversations in private
Facebook and Meta subsidiary WhatsApp has released three new settings for more data protection and presents them in detail on its WhatsApp blog. According to the company, calls and messages via instant messenger should in future enjoy just as much data protection and security as conversations in which people speak to each other privately.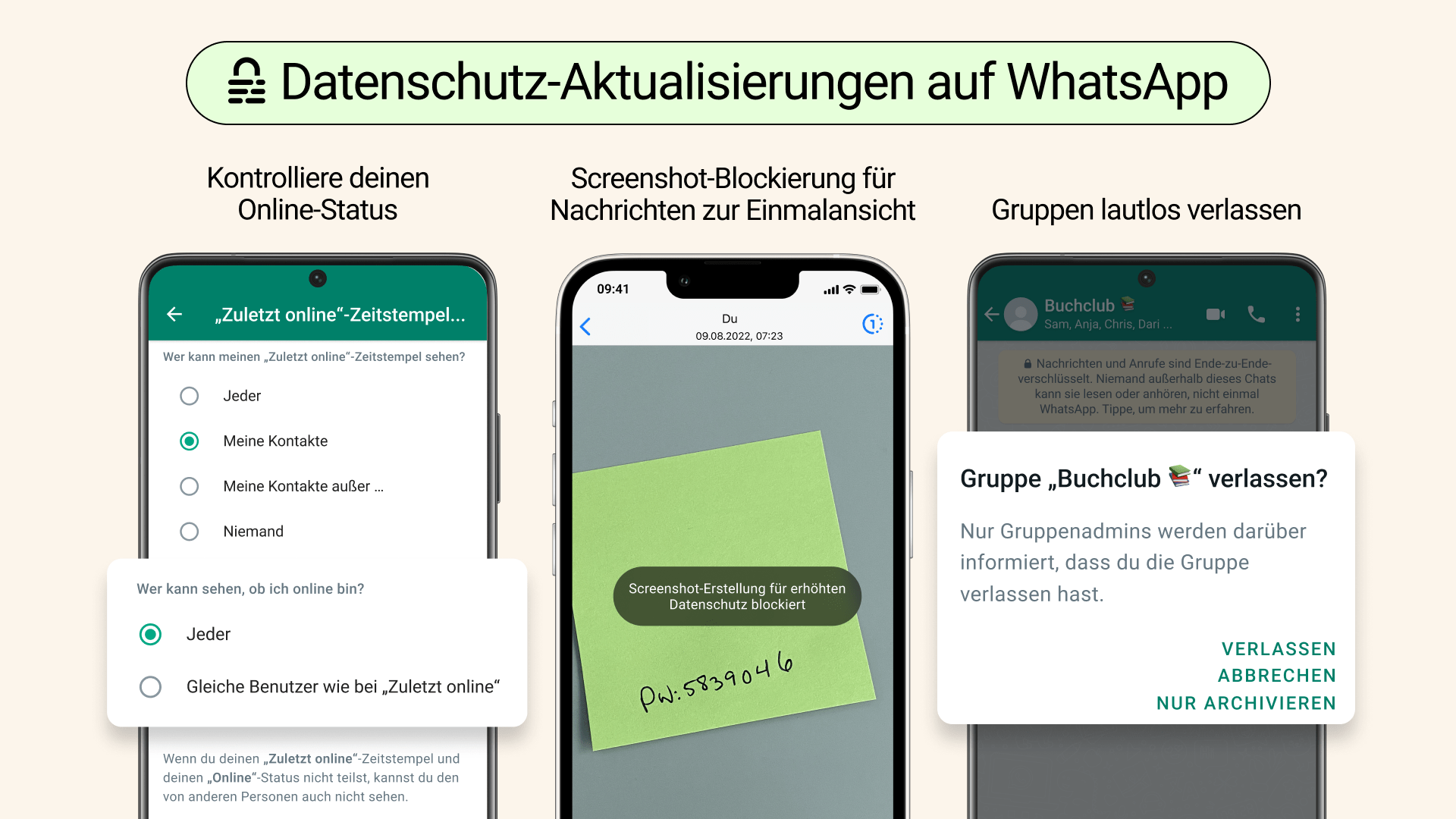 Leave groups silently
The desire to leave a now superfluous or even annoying group in WhatsApp , often conflicts with notifying all group members that they have left the group.
However, WhatsApp has been working for a long time on a function in which not all people and participants in a corresponding group are informed about leaving. Instead, in the future only the admins of the group should receive a notification if a group member leaves the group.
Other users will no longer receive a notification in the middle of the chat that one of the users has left the group, as is currently the case. If a user has left the group, this will only be visible in the list of members of the group because the user is no longer listed there.
Block screenshots in messages
For messages that were sent as a single view, for example to send sensitive data to another person, the screenshot function can be completely blocked in the future.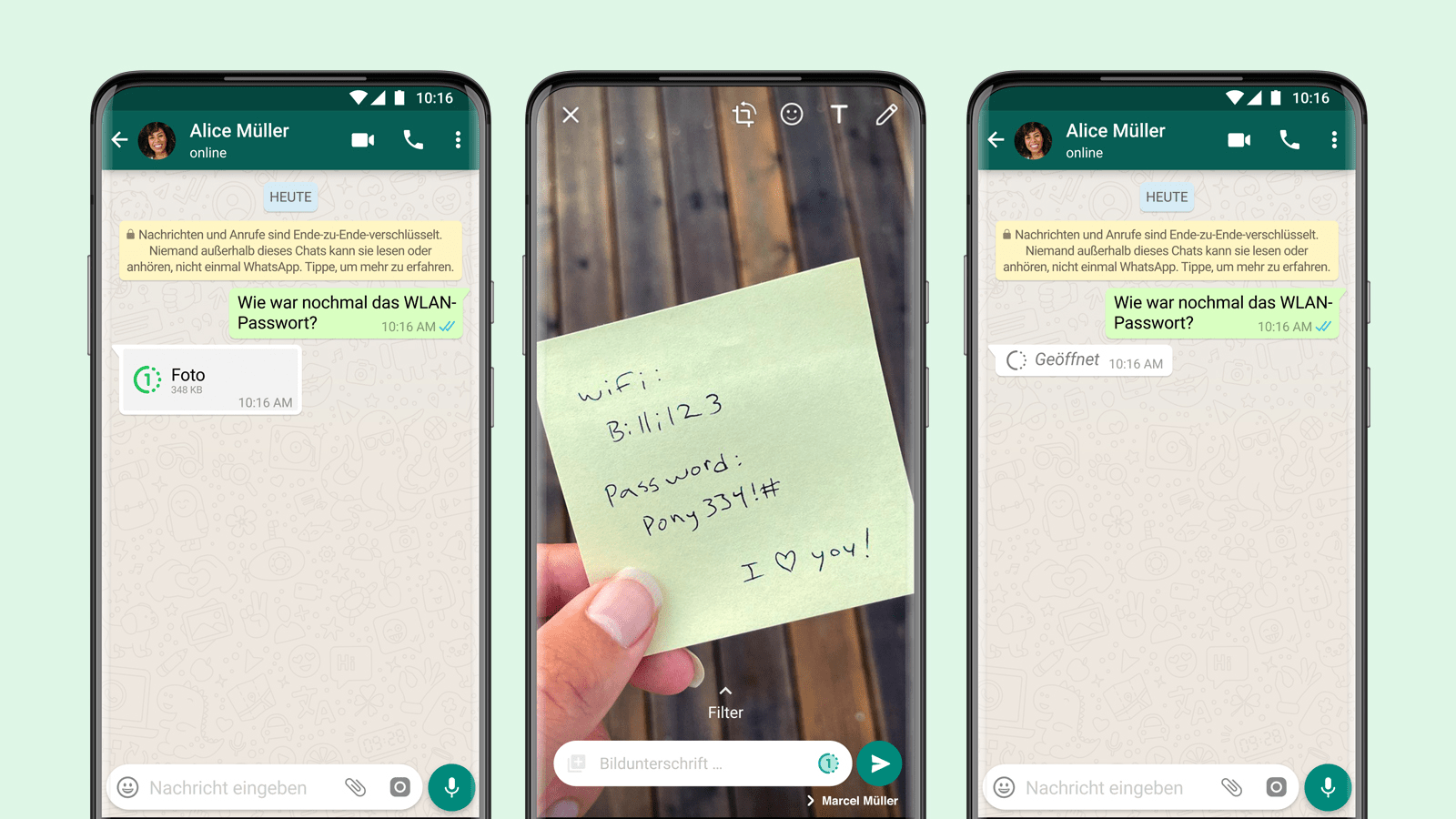 This function Sharing , photos or media without leaving the recipient with them permanently is currently being tested and will be made available to users "soon", WhatsApp said.
The online status can be customized
After the "last seen" function could previously be restricted and also completely deactivated for contacts, it should also be possible in the future be able to personalize your own current online status and, if desired, only display selected contacts or not display it to anyone.
Like leaving groups silently, this function is to come rolled out in waves this month and later vo n further data protection settings can be added.