The latest version of the Chromium-based Vivaldi browser from the Norwegian technology company Vivaldi Technologies of the same name is 5.4 with the integrated e-mail client Vivaldi Mail 1.1 and, for the first time, customizable rocker gestures and mutable panel appeared.
Vivaldi Mail 1.1 as product maintenance
Vivaldi Mail 1.1 does not introduce any really relevant new functions, instead the developers have done some fine-tuning. The same applies to the calendar and RSS reader integrated in Vivaldi Mail. The makers promise "noticeable differences" in terms of speed and performance. Working with a large number of user accounts at the same time is said to have been significantly accelerated.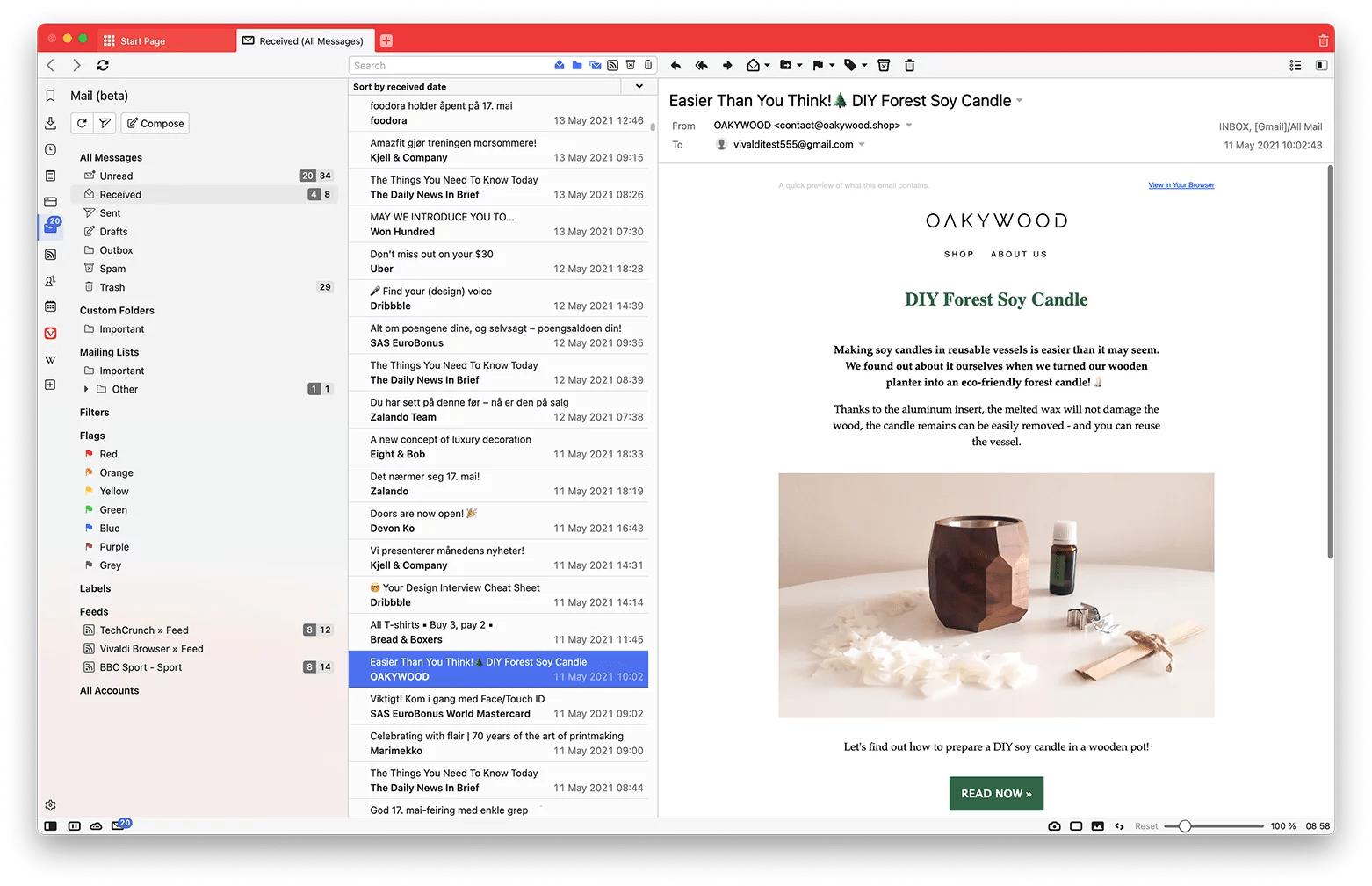 How reveal the official release notes, optimizations and error corrections for the IMAP and POP3 accounts as well as the filter function and faster e-mail synchronization flow into the client.
Vivaldi 5.4 can make HTTPS mandatory
Vivaldi can now also make encrypted connections via the secure hypertext transfer protocol (HTTPS) mandatory via Settings → Address bar → Security functions. The browser now issues a warning if a website does not support it.