VanMoof S3 Aluminium
A while ago we tested the VanMoof S3, the first e-bike that can be found with Apple's Find My network. Now the manufacturer is releasing a special edition, which will only be available for a short time, and is made of raw material: aluminum. So you don't get the characteristic black or gray-blue paint and it is also a few hundred euros more expensive. The innovation is only cosmetic: S3 Aluminum has a different appearance and no technical innovations. Due to the color choice, there is a little more contrast with the other parts that are still in black (such as saddle, handlebars and front fork).
The VanMoof S3 Aluminum will be available in limited numbers in the Netherlands, Germany from August 18th. , France and the US to order. The selling price is 2,698 euros, which is slightly above the normal price of 2,498 euros.

The integrated battery of the VanMoof S3 offers a capacity of 504 Watt hours, which means that you can drive between 60 and 150 kilometers with it. You can find your bike via the Find My app, but there is also a VanMoof app for iPhone and Apple Watch. With it you can view the battery status, lock your bike and set the settings for light, gears and theft alarm. You can also see your journeys in the logbook.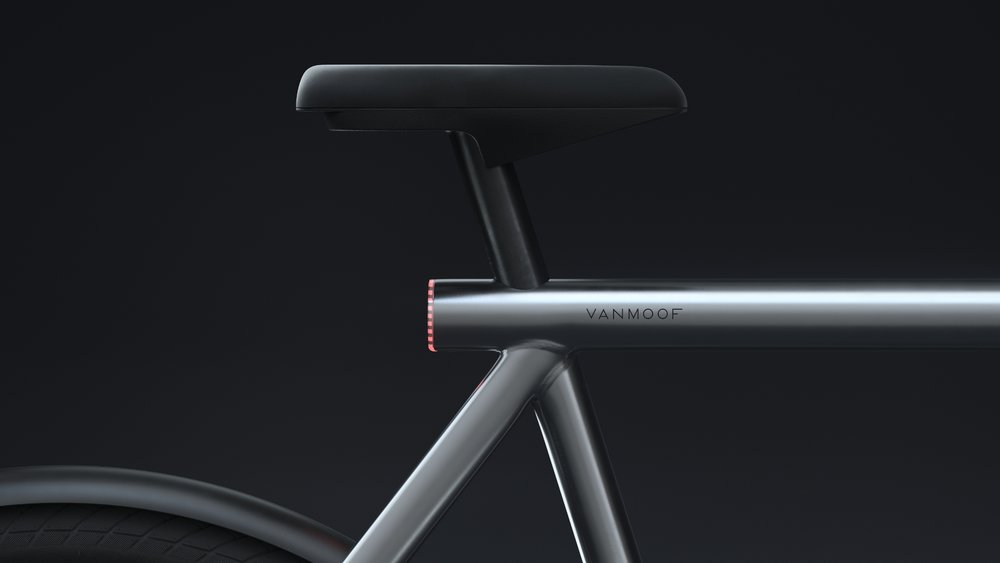 The black LED Matrix Display on the bike itself shows the speed, battery level and support level. Read more information here.