At least 251 people were executed in Iran in the first half of 2022. Women who defended themselves against domestic violence were also sentenced to death.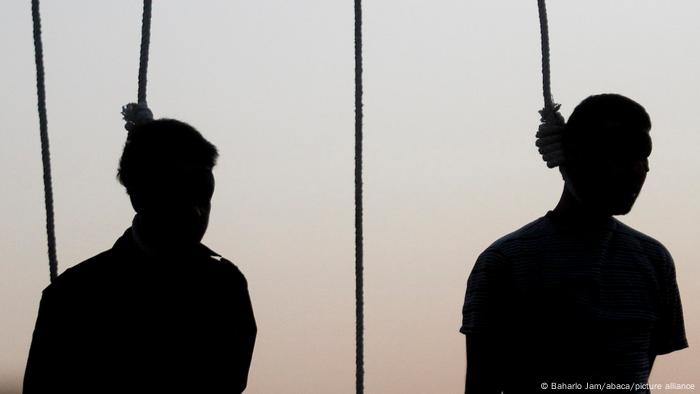 Dying every day in Iran People on the gallows
In the first six months of the year, statistically, one person was executed every day in Iran, and on some days several. At least 251 people were killed by the executioner in the first half of 2022, according to the latest report by the human rights organization Amnesty International (AI). According to AI, that was twice as many as in the same period of the previous year.
With at least 314 documented executions in 2021, the country was already responsible for the majority of worldwide executions apart from China. The People's Republic considers the number of executions a state secret. It is therefore not possible for independent organizations to provide verifiable figures on enforcements.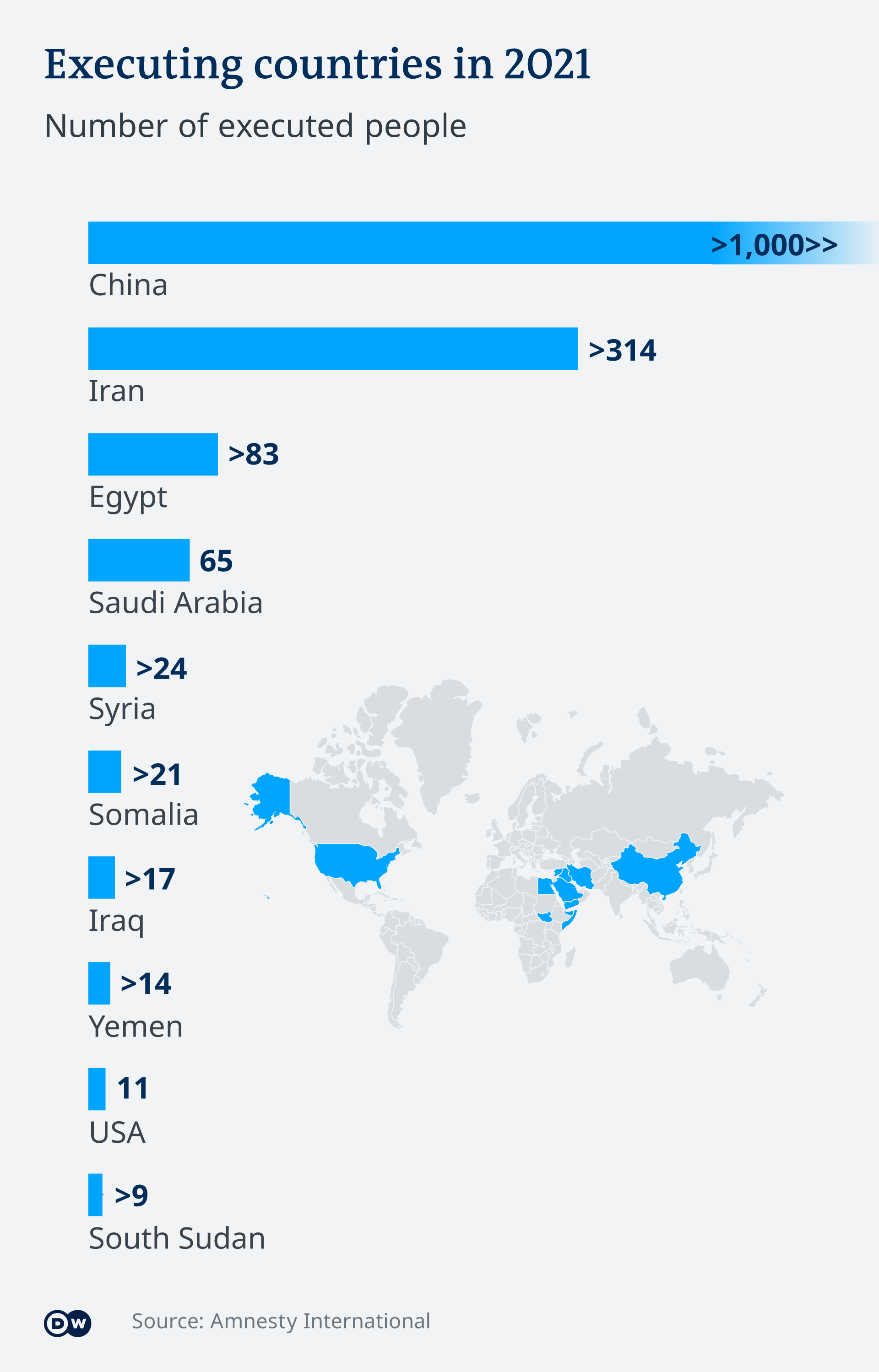 "Outrageous execution rate"
In Iran, the trend of "outrageous execution rates" continues , says Diana Eltahawy, Middle East and North Africa researcher at Amnesty International. On one July day in 2022 alone, three women were executed in three different prisons across the country, all three for murdering their husbands.
One of them was only 15 years old when she was married; another had been offered by her tribe to an opposing tribe to end the bloodshed of disputes; the third was a native Afghan who did not hold Iranian citizenship and, like many other Afghans in Iran, lived on the fringes of society as a second-class citizen.
According to research by the human rights organization Iran Human Rights, a total of 164 women were executed in Iran between 2010 and 2021, 60 of them for murder. In at least 40 of these cases, women were executed for allegedly fighting back domestic violence and killing their husbands.
In Iran, executions are often carried out in public
The judiciary is male-dominated
"If women had a say in the Iranian judiciary, for example in drafting the penal code or in adjudication, many of the executed women might still be alive," Shole Pakravan told DW. Her daughter Reyhaneh Jabbari was executed in October 2014 for murdering a man. The 26-year-old had previously been on death row for around seven years.
In court, Jabbari stated that she had acted in self-defense; the man wanted to rape her. For the judge it was a case of treacherous murder. He sentenced her to death by hanging.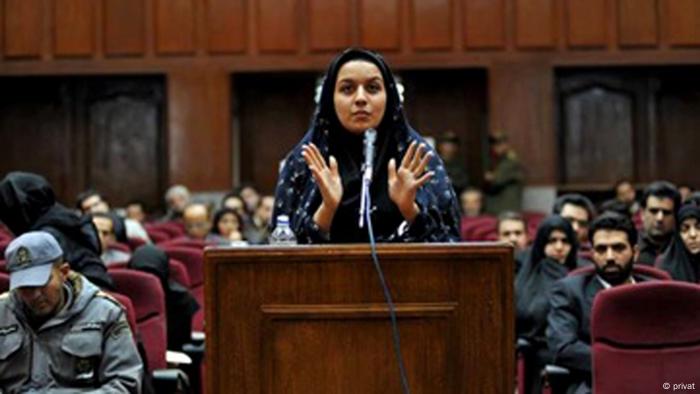 Reyhaneh Jabbari was executed in 2014
"My daughter wrote me many letters from prison , where she was imprisoned for years with other convicted women. She felt that if her cases had been reviewed by a female judge, she would understand her better and would believe what she said."
Sharia legitimizes domestic violence< /h2>
Domestic violence against women in Iran is religiously legitimized and not a reason for divorce. Exceptions apply only when the level of violence becomes so great that it convinces a judge. The Iranian penal code is based on Sharia, Islamic law. In marriage, men have the men "the right" to the sexual availability of the wife and may enforce this with violence. So the husband may hit his wife if he "fears disobedience". In addition, the new "law for the rejuvenation of society" in Iran threatens women with the death penalty if they terminate unwanted pregnancies.
The idea of ​​the victim's families that family disputes are heard by a female judge remains wishful thinking. According to Sharia it is impossible to appoint a woman to be a judge. Furthermore, a woman's testimony counts only half as much as a man's in an Iranian court. This puts a woman at a serious disadvantage against a man in court. In the case of domestic violence, there are often no other witnesses.
Death Penalty Opponents Jailed
Many anti-death penalty opponents in Iran are being prosecuted and are in prison. Like the human rights lawyer Nasrin Sotoudeh, winner of the European Parliament's Sakharov Prize for Freedom of Thought in 2012, or Narges Mohammadi. She was deputy director of the Iranian Human Rights Center and was honored with the human rights prize of the German city of Weimar in 2016.
Iran harasses relatives of activists
"With the hardliners in parliament and in the government, the situation of women and that of the minorities in Iran has deteriorated even further," says Tara Sepehri Far, an Iran expert of the human rights organization Human Rights Watch in an interview with Deutsche Welle.
The Baluch minority has been particularly hard hit by the wave of executions in recent months. According to Amnesty International, a Baloch was executed in every fourth execution in the first half of 2022, mostly for drug trafficking.
According to AI, the Baloch make up around five percent of the Iranian population and live in the south-east on the border with Iran Pakistan and Afghanistan. The region is economically disadvantaged and suffers from persistent drought. The drug business is often the only source of income.
German-Iranian threatened with death sentence
The German-Iranian Jamshid Sharmahd is also threatened by the wave of executions. The 67-year-old was kidnapped in a secret service operation from Dubai to Iran in 2020 and arbitrarily detained there. Iran's judiciary accuses him of being one of the masterminds behind an attack on an Iranian mosque in 2008. Sharmahd belongs to a group that advocates the reinstatement of the monarchy in Iran. According to his family, he is now threatened with the death penalty.
Iranians in exile in Germany are demanding the release of Jamshid Sharmahd