Halftime in Kassel: Despite the allegations of anti-Semitism, the rush at the documenta is great. Interim managing director Alexander Farenholtz draws a positive interim balance.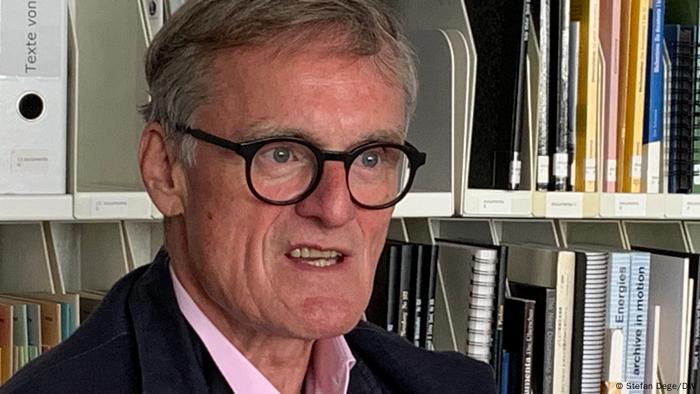 Alexander Farenholtz, interim managing director of documenta fifteen
DW: Mr. Farenholtz, does documenta fifteen have an anti-Semitism problem or a communication problem? Or both?
Alexander Farenholtz: I would never say publicly that this or that is anti-Semitic and other is not, I lack the professional competence for that. That's why I thought it was good that the shareholders (state of Hesse and city of Kassel/editor's note) said that we would take on the issue – with the help of a panel of experts. documenta is not neutral when it comes to conflicts. But it is completely foreign to her to give space to inhuman positions. That is neither the attitude of this documenta nor of its curators.
How exactly does your collaboration with the Ruangrupa curatorial collective look like?
It's a cordial relationship. I was welcomed with open arms, and of course that made it easier for me to get started.
"The language of the curators is their exhibition"
The people of Ruangrupa are out and about day and night on the exhibition grounds, they are well connected in the city. At the same time, they have little inclination to present themselves at press conferences or in press releases. That's why I think: The language of the curators is their exhibition and not what happens around it. This is especially true for this documenta.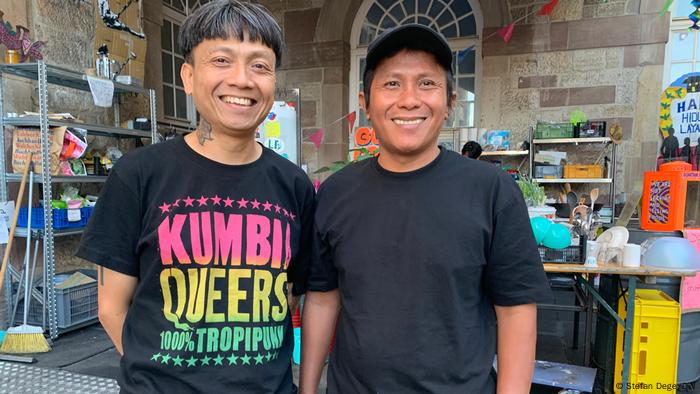 Mirwan Andan (left) and Reza Afisina from the documenta curator collective Ruangrupa
How do you get the documenta problems under control?
The curators have to take matters into their own hands what is being exhibited and what has been publicly discussed in the exhibition over the past few weeks and months. And they do. This is exactly what is happening.
What exactly is happening?
There could be any number of topics that could be controversially discussed at this documenta. Then we are faced with the question of whether we need to better explain and contextualize access to these exhibition contributions – or not. The curators are faced with this decision, and they decide it. Whether and which external expertise they use or not, that must remain up to them.
I could imagine that this can succeed in a discussion with the experts who are appointed (by the documenta supervisory board/note . Ed.) were. But that's not the only way to get additional advice.
Contextualize if Ruangrupa wants it
Have the curators explained too little, in other words: contextualized? Many things are open to interpretation and can be interpreted in the wrong direction.
I think that's what the curators are there to determine, certainly not the managing director. It can also be the intention to decide against contextualization. That, too, is curatorial freedom. In this respect, the decision lies with the curators.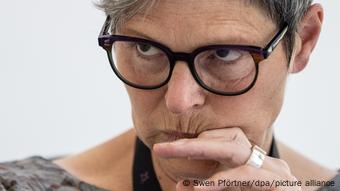 documenta General Director Sabine Schormann resigned. Alexander Farenholtz
took over for them
Some critics give you the impression that they are criticizing without even having seen anything?
It happens. This also applies to written comments or statements by politicians. You get the feeling they haven't seen the exhibition yet.
Change at the top of the documenta
Sometimes I convince myself that people who criticize the documenta particularly badly do so because they actually like the documenta and want to protect it from things getting worse in the future. This may seem a little naïve, but it's also a bit of self-protection.
"I'm a hopeless optimist"
Maybe you're just an optimist too?
Hopeless Optimist, hopelessly conflict-averse. So everything that you shouldn't be in this position.
Where do you react to criticism – and where not?
I do not comment on the content-related questions. But I encourage the curators to do that and leave it to them how they do it. The situation is different when it comes to questions relating to the organization. I take care of the framework, the apparatus in which a lot of people work. That's my role as managing director.
How can it be that a curatorial team from the Global South has such a hard time presenting its art here and is approached like this?
I do not engage in media scolding. I can't explain this to you. This is the big art exhibition in Germany. And that's why I behave towards those who decide about them in the same way as I did with Jan Hoet back then (Alexander Farenholtz was managing director of documenta 9 in 1992 and let curator Jan Hoet do the exhibition freely /Note . ed.). You may think this is an outdated view. But if you had wanted it differently, then you would have had to choose someone else.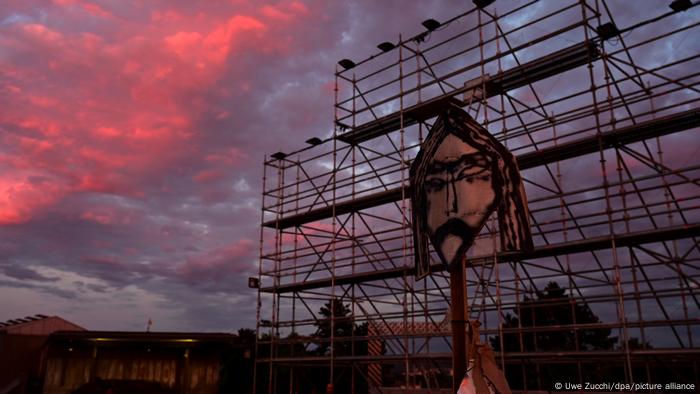 A large Taring Padi banner with anti-Semitic imagery sparked protests and was taken down
You have published their visitor numbers. Good numbers. What is your personal interim assessment?
There are quite a few people who trust me. I am pleased that the number of visitors is correct. It is clear to me, and I know this from personal conversations, that many people from the Jewish community were disturbed and also injured by the events that took place here. I would like to invite them in particular: come and see documenta fifteen!
Word-of-mouth propaganda plays a very important role in the success of a documenta. There is reality in the media and in politics. The other is the reality on the site, which then multiplies in conversations with neighbors and friends.
Are you saying that documenta fifteen is better than its reputation?
In any case, it is more diverse. What is written about them is only a small part of what makes documenta so special.
Alexander Farenholtz has been in office since 18. July 2022 as interim managing director of the art exhibition in Kassel. The 68-year-old was administrative director of the German Federal Cultural Foundation from 2002 to 2020 and was managing director of the documenta before, namely for the ninth edition, which took place in 1992. Sabine Oelze and Stefan Dege spoke to Alexander Farenholtz.