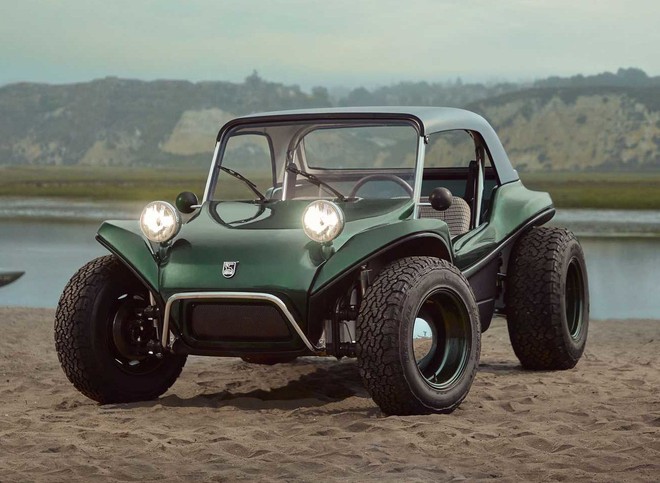 Meyers Manx, the iconic dune buggy produced from 1964 to 1971 based on the Volkswagen Beetle and which has inspired many similar models over time, is about to return. The Meyers Manx 2.0 far & agrave; its official debut on August 19 in Monterey, within The Quail event. It is a project carried out thanks to the venture capitalist Phillip Sarofim and the automotive designer Freeman Thomas with the aim of bringing this model of the past back to life but in a modern key given that it will be; 100% electric .
AN ELECTRIC DUNE BUGGY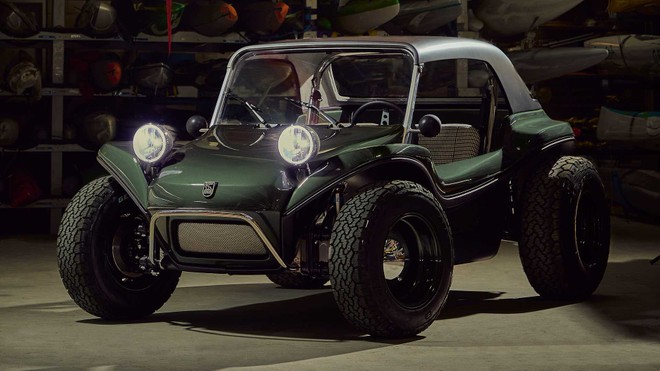 The dune buggy will be able to rely on two electric motors, both at the rear (one per wheel). Of the specifications we only know that the new model will be; proposed in two variants. The top of the range will have; of a power of about 200 HP and a 40 kWh battery that will allow; an estimated range of around 300 miles (around 482 km). Going from 0 to 60 mph (96 km/h) will take 4.5 seconds. The weight will be of about 748 kg.
Of the & quot; base & quot; model we only know that it will have; a 20 kWh battery for an estimated distance of 150 miles (about 241 km) and a weight of about 680 kg. The accumulators can be recharged in alternating current up to 6 kW of power. Recharging in direct current will be; optional and you can & agrave; reach an output of 60 kW.
There is no information on prices and it is not even known where the new electric dune buggies will be built. The project involves the construction of 50 Meyers Manx 2.0 in 2023 to be entrusted to a small circle of customers to obtain feedback to complete the development. Series production should then start in 2024.
The new company & agrave; behind the electric dune buggy will provide & agrave; also support the original models of the past and has plans to launch more new models over time.
The Samsung pi? balanced? Samsung Galaxy A52 5G, on offer today from Gomibo for 321 euros or from Amazon for 511 euros .