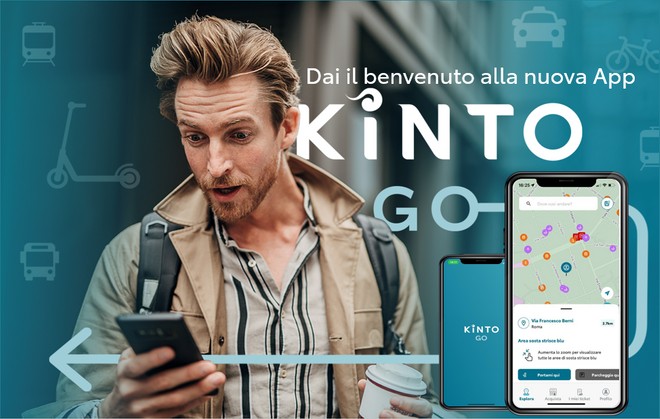 KINTO GO & egrave; an application of KINTO, a Toyota Group brand, dedicated to mobility services . Available for iOS and Android devices, it offers users travel planning, booking, payment and ticketing functions. In short, through the smartphone it will be; It is possible to view the routes, public transport means and timetables. suitable for reaching a destination, book and buy tickets directly and pay for parking on the blue lines.
This application, now, is; been renewed. Among the novelties, an improvement in the user experience and access to new micro-mobility services; urban . Currently, the app integrates over 500 mobility operators, offering additional services; of 5,000 municipalities and reaching a coverage of 70% of the national territory.
THE NEWS
Among the novelties, comes the possibility; to be able to view already; on the homepage an interactive map that allows you to identify the mobility solutions; more neighbors. In this way, it will be; can help user to choose more easily the means or combination of means more & ugrave; suitable for your needs, so you can better plan your trip.
In addition, the functions of displaying paid parking areas, planning parking and paying parking spaces also present improvements such as the selection of times, improving the user experience. And speaking of the news with regard to micro-mobility services; urban, now comes the integration of Helbiz . Therefore, it will be; It is possible to book and pay, directly from the app, for the use of vehicles from the Helbiz fleet located in the main cities. Italian including Turin, Milan, Rome, Naples, Palermo and Bari.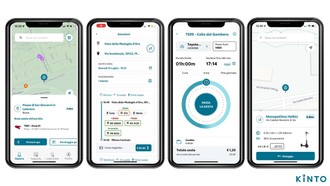 More news will arrive later in the year. In fact, it is; been told that the offer will go to further enrich thanks to the expansion of the taxi offer to a greater number of municipalities, rail and road transport. Vincent Van Acker , Service Design & amp; User Experience Director of KINTO Italia, commented:
Digitization, accessibility and sustainability: these are the characteristics of KINTO Go, the mobility solution; multimodal that completes our ecosystem of services making it unique and distinctive as it is capable of covering all mobility needs; on the territory. The news that, together with our partners, we introduce today and which we will continue to develop in the future of KINTO Go confirm the will & agrave; to invest in a vision of mobility; more and more; integrated from a MaaS (Mobility as a Service) perspective through the creation of a conscious offer of mobility; digital, simple, inclusive, sustainable.
KINTO GO | iOS | App Store, Free
KINTO GO | Android | Google Play Store, Free
small? Samsung Galaxy S21, on offer today by Phone2go for 559 euros or from eBay for 629 euros .