He introduced the flute to rock music in the 1970s. As the head of the band Jethro Tull, he still ensures that this then groundbreaking sound lives on.
Ian Anderson still plays his flute "one-legged" to this day
This album should not be missing in a decent record collection of classic rock music: "Aqualung" by Jethro Tull. On the cover is a clochard in a baggy coat and shaggy hair. And on the disc are two songs that are among the rock classics of the 1970s: The title track and "Locomotive Breath" – with guitar riffs that are just as famous as those of Deep Purple's "Smoke on the Water" or "Satisfaction" by the Rolling Stones. The album was released in March 1971, more than half a century ago, and catapulted the progressive rock band Jethro Tull into the rock Olympus.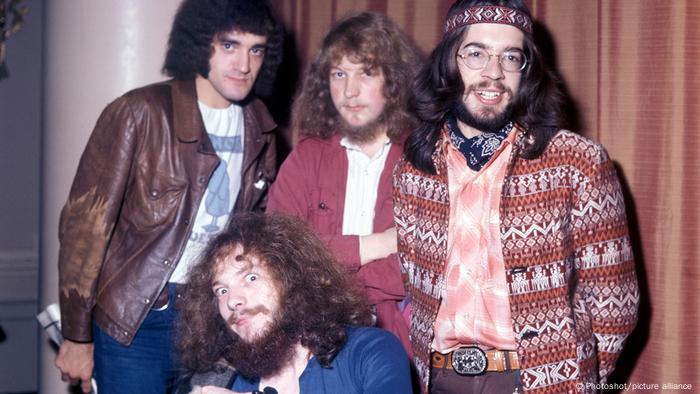 Hairy Band: Jethro Tull 1970
Head of the band was and still is Ian Anderson, who celebrates his 75th birthday on August 10, 2022. Jethro Tull had numerous changing line-ups, but Anderson, who was there from the beginning (1967), continues to carry the music onto the stages to this day.
From rock to baroque
And it has not only gone through various developments, such as blues rock, progressive rock, folk rock, electronic rock and hard rock. Jethro Tull played a unique blend of rock, folk and baroque, almost courtly music. Influences from classical, jazz and world music run like a red thread through Jethro Tull's music. The track "Bourée" could already be heard on the second album that the band released in 1969. The adaptation of a sonata by Johann Sebastian Bach becomes a jazz rock piece after a few bars, driven by Ian Anderson's virtuoso flute playing, sometimes crystal clear, sometimes rocking, impulsive.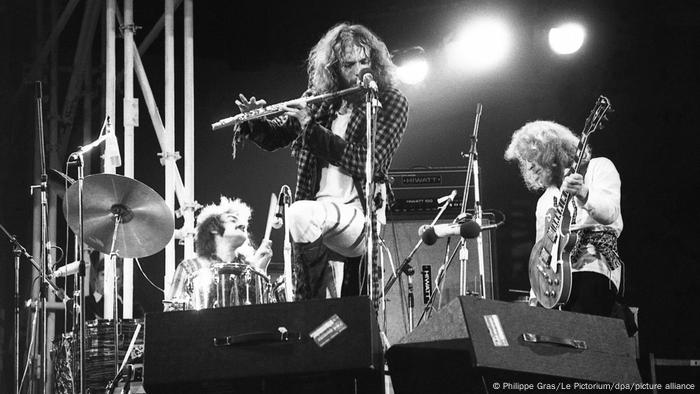 Ian Anderson on one foot on the flute – that's how Jethro Tull became famous
Inspiration for more bands
With that, Anderson showed that the flute works really well in rock music. Other bands were inspired by this: she sounded more lyrical in Genesis ("Fifth Of Fifth") and Moody Blues ("Nights In White Satin") as well as in the Eurythmics in "Never Gonna Cry Again" – Annie Lennox studied flute. The flute even finds its place in metal, for example in Nightwish's "Fantasmic".
It sounds rocky and in the Anderson style on Golden Earring's "Back Home", in "Ruckzuck" by Kraftwerk or on the Dutch one Progressive rock band Focus on tracks like "House Of The King" and the crazy "Hocus Pocus".
Ian Anderson's flute sound has shaped the character of Jethro Tull's music to this day: he blows sharply, he rolls his tongue, he hums, sings, grunts and shouts into the flute. He used to jump across the stage like a wild catweazle with a shaggy mane, a flowing beard and a crazy look. His trademark: He stands on one leg during the flute solo – and he hasn't gotten rid of that to this day.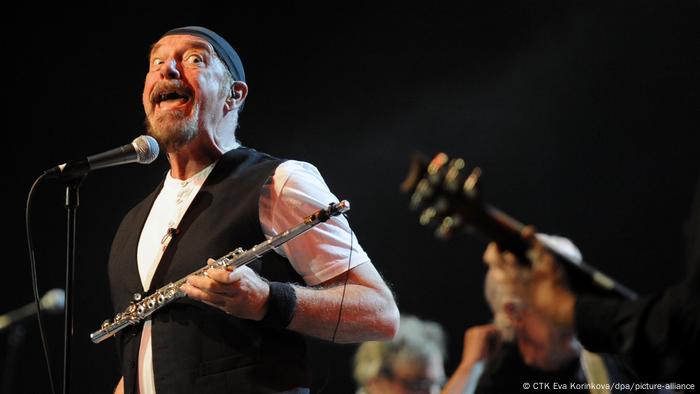 His hair is gone, but his mad look is still one of his trademarks
< p>His fans don't want to do without his most famous songs at his concerts either – and so he mercilessly plays the old Jethro Tull hits at every concert.
Musical time travel
It is precisely this musical journey through time that draws fans to his concerts and drives him again and again. True to the old 1969 Jethro Tull song "Living In The Past," Anderson and his audience revel in the old days, when hair was long, drugs were psychedelic, and dreams were big. Today Anderson is as old as his musical idols once were. Jazz musicians like the flautist Roland Kirk impressed him – and at the age of 20 he decided to become a musician. He taught himself the flute in a short time – in addition to the guitar, mandolin, saxophone, bouzouki, keyboards and other instruments.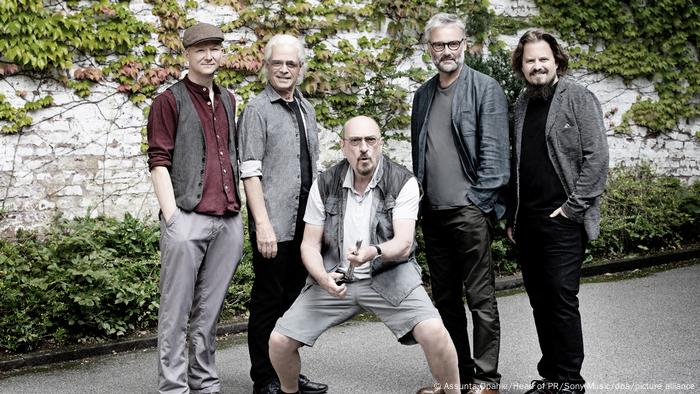 Jethro Tull 2022
He also liked to slip into costumes and appear as a jester, jester or medieval squire. All of this has subsided over the years. In addition to his work with Jethro Tull, he devoted himself to other musical projects – especially classical music. In 2004 and 2005 he went on tour with a band put together especially for this purpose and the orchestra of the New Philharmonic Frankfurt, where he played Tull songs and songs from his solo program. In 2006 he performed together with the jazz singer Dee Dee Bridgewater and presented Mozart in a new style.
A new Tull record after 19 years
Jethro Tull still existed, but was more of a diverse group of musicians that Anderson rallied around for various musical projects, his solo programs, and studio sessions. It would take 19 years for a Christmas record to be followed by an album with the name Jethro Tull on it. It came out in January 2022 and is titled The Zealot Gene.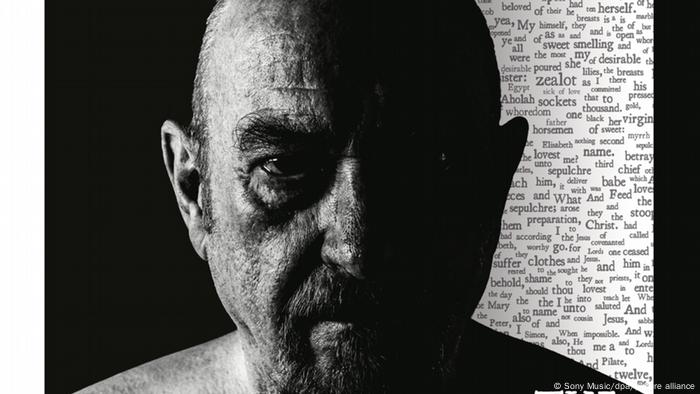 The Zealot Gene was released on January 28, 2022
For Anderson, this was also a thank you to the musicians who have accompanied him for years but have never been immortalized on a recording under the name Jethro Tull. The album mainly deals with biblical themes and musically stays in the usual Jethro Tull comfort zone between folk and progressive rock. That doesn't mean that Ian Anderson is retiring – he's been working on his next album for a long time. In addition – he told the TV station "n-tv" – he is not thinking about retirement; but will die like a cowboy in his boots.
Anderson now lives in seclusion on a country estate somewhere in England. He is an animal welfare activist, has a penchant for old cameras, especially Leicas, and loves Indian cuisine. He said he wanted to spend his birthday under the bed, he revealed to the news agency "Spot on News", he wasn't a sociable type. "A quiet time with my cats and a curry to go is enough for me".