The Dutch Linux distribution EndeavourOS has released the latest version "Artemis Neo", which primarily serves as a refresh of the installation media and with the latest software packages such as the open source browser Mozilla Firefox 103.0 , the free Mesa 3D graphics stack and an updated kernel.
Linux 5.18.16 and Mesa 22.1.4 as the foundation
< p class="p text-width">The approximately 1.9 GB basic system of EndeavorOS "Artemis Neo" comes with the free desktop Xfce 4.16, which was completely overhauled in December 2020, and is based at its core on the latest system kernel Linux 5.18.16-arch1-1, which is also from the substructure of Arch Linux comes from. Gamers can especially look forward to new graphics drivers and the latest graphics stack Mesa 22 with Vulkan 1.3.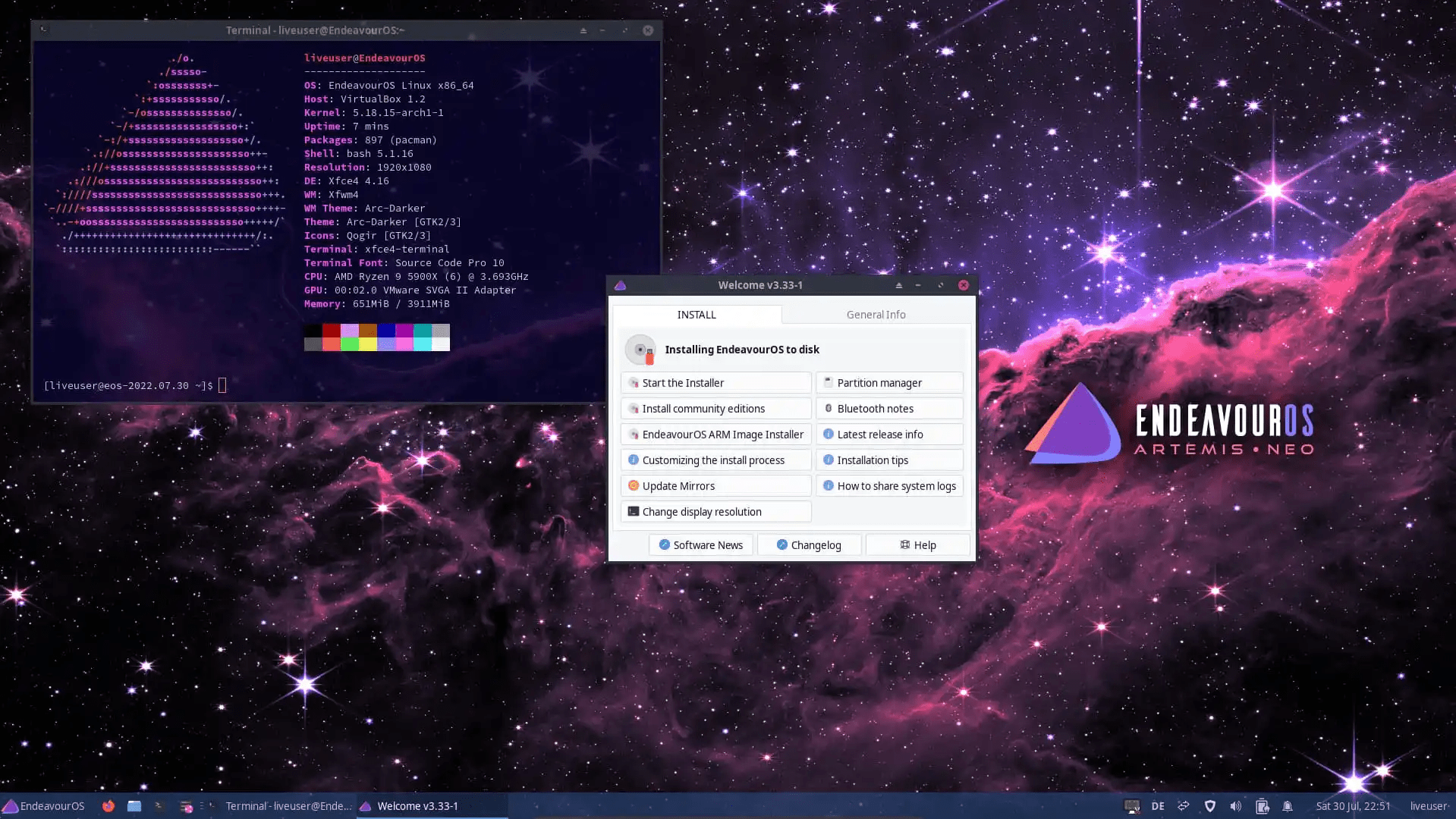 In addition to the Xfce desktop, there is the current Gnome 42, KDE Plasma 5.25, MATE 1.26, LXQt 1.0.0, Cinnamon 5.4 – known from Linux Mint -, Budgie 10.5 and the desktop from China's most widely used distribution Deepin, the Deepin Desktop Environment (DDE) , and the particularly resource-saving window manager i3 to choose from.
The new installation media include a downgrade of the graphical installation routine Calamares, which was downgraded from version 3.2.60 to 3.2.59. This fixes a local Archlinux keyring issue.
Community pushes the WORM window manager
The new resource-saving window manager "WORM", which was developed by the EndeavorOS community and is maintained accordingly, is still in its infancy. The window managers WORM and Sway 1.7 (GitHub) get their own community edition. The same applies to the particularly light working environments Openbox, Qtile and BSPWM.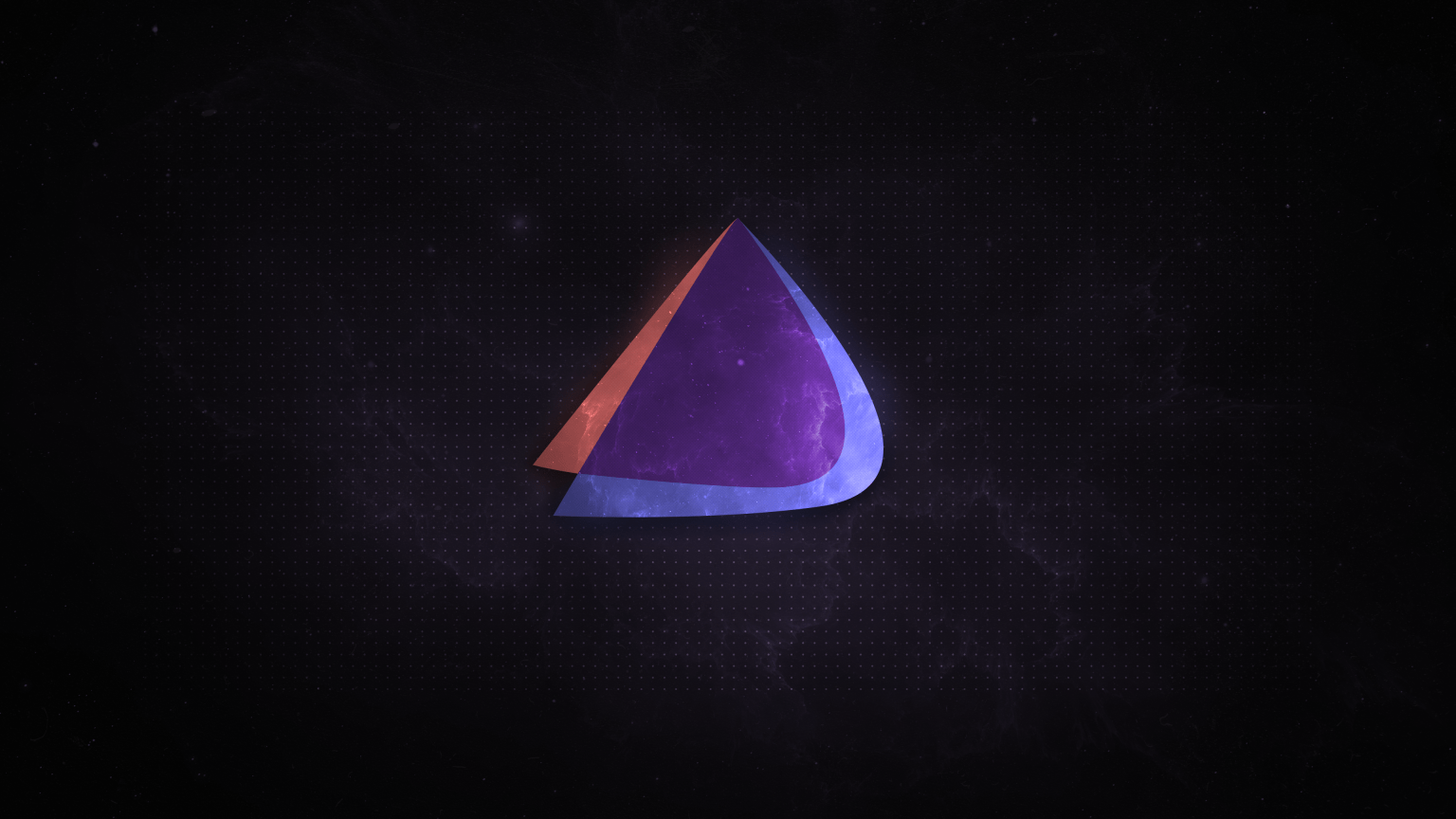 ARM and the main version are getting closer
According to the official announcement, the following innovations (including the latest drivers for AMD and Nvidia) and main features were included in the current release:< /p>
Calamares 3.2.59
Mozilla Firefox 103.0-1
Nvidia DKMS 515.65.01-1
Linux kernel 5.18.16-arch1-1
Xorg server 21.1.4-1
Mesa 22.1. 4
Since September 2020, EndeavorOS has not only been running on the x86 architecture, but also on the ARM platform and offers images for mini PCs and single-board computers such as the Odroid N2, Odroid N2+ and Odroid XU4 as well as the popular Raspberry Pi 4 and Raspberry Pi 400.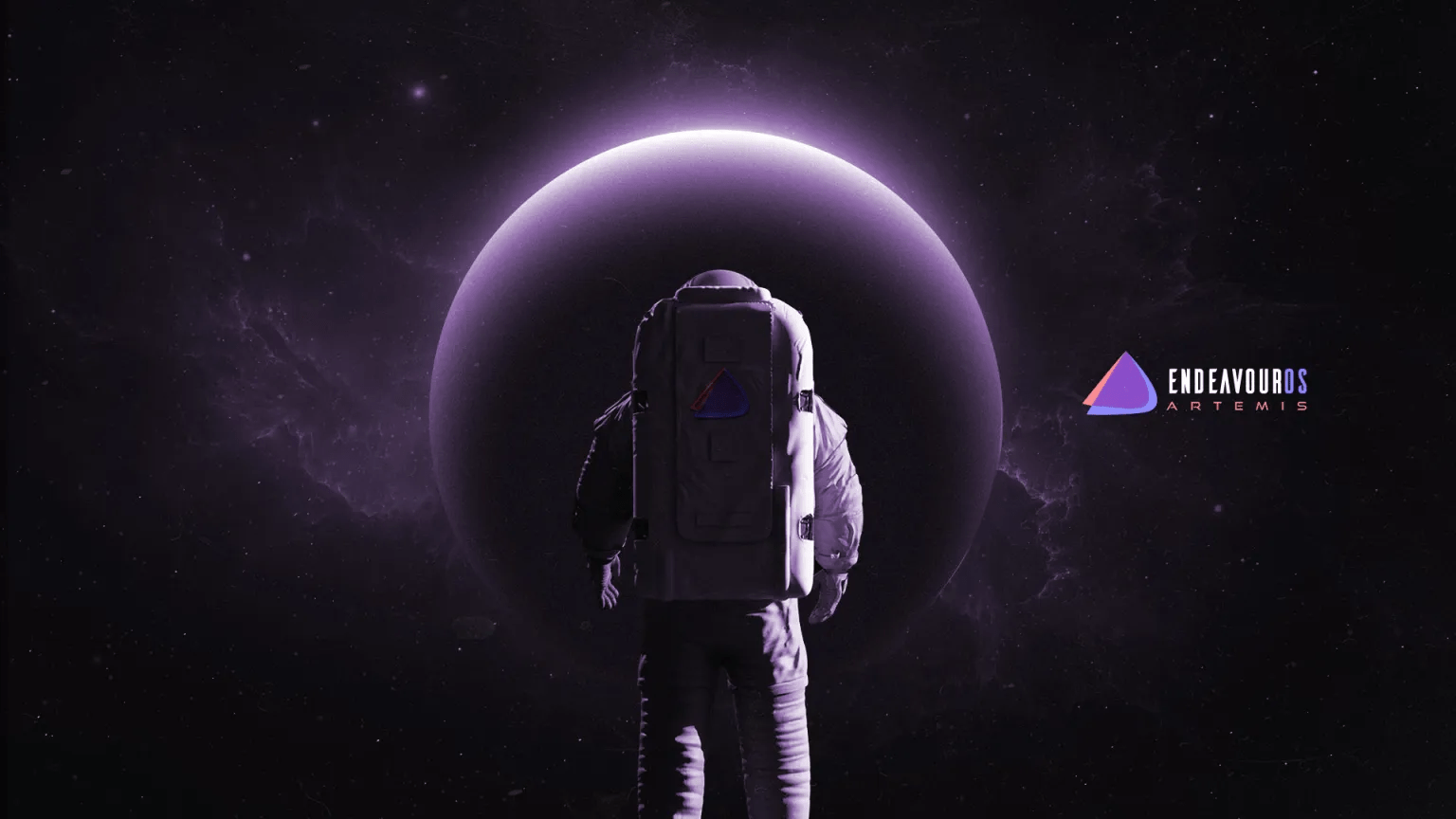 The main version of EndeavorOS Artemis Neo ships directly with an installer for the ARM platform. As the release notes of the ARM version explain, only an ARM script is required.
Download on ComputerBase
The current system image of EndeavorOS 22.7, which is currently considered by many Linux users to be one of the best, if not the best, Arch distribution out there and currently ranks second in popularity on the DistroWatch website, can be downloaded as usual directly below this message.
Downloads



EndeavourOS Download

4.5 stars

EndeavourOS is an Arch Linux based Linux Distribution with rolling release model.

Version Artemis Neo 22.7 German