Many travelers are looking for sexual adventures – and are willing to pay for it. Minors are also victims. Many tourism destinations shy away from dealing with the topic.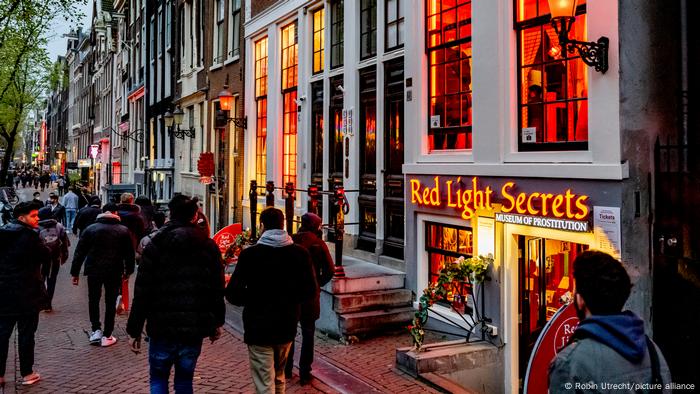 Amsterdam's red light district is in every travel guide
When night falls on Playa de Palma, the streetwalkers in Mallorca's most important holiday zone come to life. Women, most of whom come from Nigeria, then offer their services in public just a few hundred meters from the beach. Your customers: almost exclusively vacationers. "Tourists are clearly driving up the demand for commercial sex on Mallorca," says Rocío López of the aid organization Médicos del Mundo, which has been campaigning for the interests of prostitutes on the island for many years. Their number regularly increases by almost 50 percent in the summer months.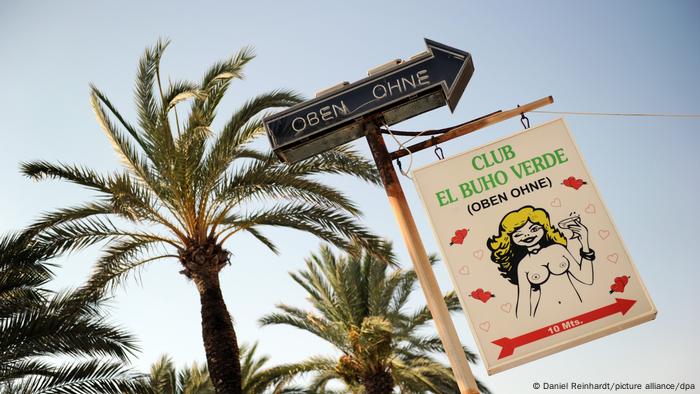 On Playa de Palma in Mallorca the relevant bars openly solicit customers
Red-light districts become tourist attractions
Experts emphasize that sex tourism is a very diverse phenomenon that can be found in practically every country in the world – whether it's holidaymakers in Mallorca, long-distance drivers in the USA, business travelers in Berlin, Manila and Rio de Janeiro or to cruise tourists in the Dominican Republic. The phenomenon even includes European women looking for a lover on the beach in Mombasa. "Eroticism and sexual adventures are a real travel motive," says Antje Monshausen from the Tourism Watch department of the aid organization Bread for the World. "It's not for nothing that red-light districts, such as those in Amsterdam, are a tourist attraction."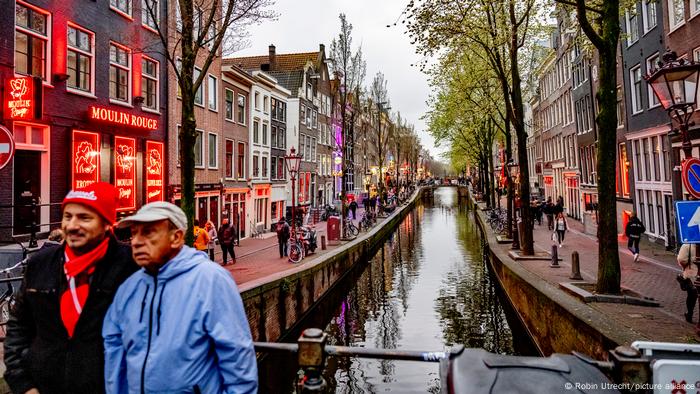 Two men pose for a photo in front of a popular attraction – the streets of Amsterdam's Red Light District
In Spain alone, prostitution is a billion-dollar business, with tens of thousands of women working as prostitutes across the country. No one knows for sure, as it is an activity that is not regulated by law. According to the aid organization APRAMP, nowhere in Europe are more services used by prostitutes than in Spain – worldwide, the country ranks third behind Thailand and Puerto Rico. Tourism is likely to play a not insignificant role, as Mallorca shows.
"Taking advantage of relationships of dependency is unethical"
"Ethical norms often don't apply when travelling," says Monshausen. "The social control is less, people drink alcohol, they just let five be straight." A lot of people wanted exactly that on vacation: get away from the constraints of everyday life, be a little free from conventions. "Especially in tourism we are dealing with a strong economic gap between the travelers and the local population. It is unethical to exploit the resulting dependency."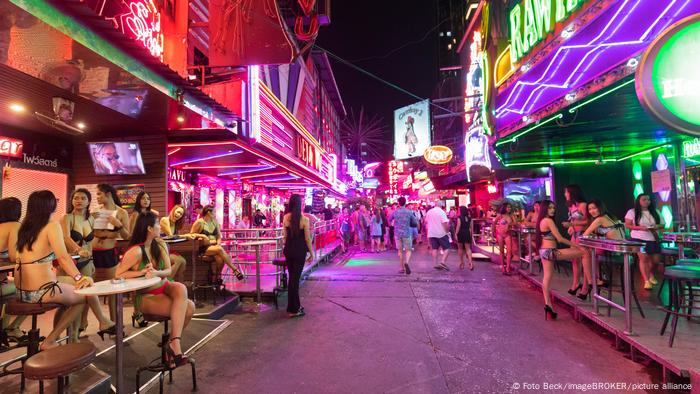 Thailand is considered the sex tourism destination par excellence. Here the red light district Soi Cowboy in Bangkok
What form this can take became apparent when the police on Mallorca uncovered the machinations of human traffickers who controlled the streets of Playa de Palma some time ago. Under false promises, smugglers had brought the women into the country, who were now being forced into prostitution to pay off their debts of tens of thousands of euros. According to Médicos del Mundo, about 95 percent of all prostitutes in Spain are immigrants who do not have a residence permit – and therefore cannot take up regular work. "It is a myth that these women choose prostitution of their own free will," says Rocío López. "Because they would have to have a choice."
The corona pandemic increases risks for children
A particularly big problem is sex tourism when minors are exploited, as happens in many countries around the world. According to Josephine Hamann from the children's aid organization ECPAT, this is by far not just about pedophile offenders. "There is also a very, very large proportion of travelers without this tendency who become opportunistic offenders in the anonymity abroad," she says. Due to the corona pandemic, Hamann expects the phenomenon to increase. The economic situation in many families has deteriorated drastically in recent years. The pressure to generate income is growing. "This increases the risks for children," she says.
Re-enacted scene as campaign photo of the aid organization ECPAT against the sexual exploitation of children
In the tourism industry itself, awareness of the topic is now high. "But sexual exploitation is still an issue that many don't want to look at," says Hamann. "If it's also about minors, many would rather not deal with it at all." Antje Monshausen from Tourism Watch also sees a lot of catching up to do here. "Hardly any country, hardly any tourist destination wants to tackle the issue aggressively," she says. Nobody wants to expose themselves to the danger of being stigmatized as a sex tourism destination.
In Mallorca, suitors may face fines in the future
In Mallorca, the topic not publicly debated. Topless bars and other relevant establishments advertise aggressively and unmolestedly for customers on Playa de Palma. The police limit themselves to occasionally checking the prostitutes on the streets. "A lot of educational work is still missing," says Rocío López of Médicos del Mundo. "Especially to holidaymakers." But something fundamental could change in the near future: the Spanish central government is planning to tighten criminal law, so that in future anyone who uses the services of prostitutes will have to expect high fines.