Baidu is the first company in China to operate fully autonomous robotic taxis on public roads. Previously this was only possible with an additional safety driver.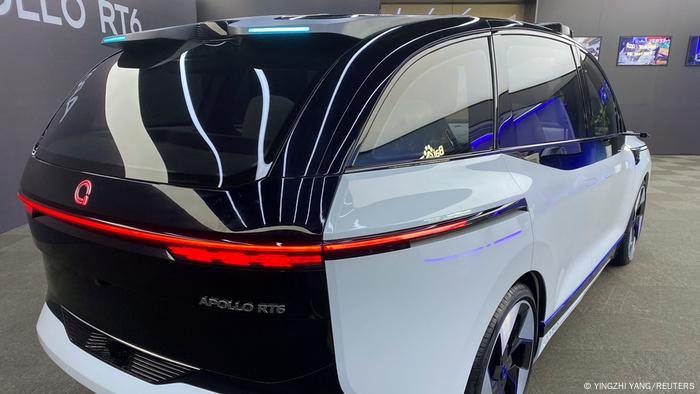 The autonomous vehicle Apollo RT6 from Baudi, here in July 2022 on the sidelines of a conference in Beijing
The licenses are valid immediately in the two Chinese cities of Chongqing and Wuhan, like the Chinese technology giant and Google competitor Baidu announced on Monday. Robotaxis could now operate there without additional safety drivers.
This is a turning point in dealing with self-driving cars, Baidu explained. The operation of the robotaxis is initially restricted to certain periods of the day. Baidu is starting with five cars in each of the two cities and is already negotiating to expand the offer to cities with over a million inhabitants such as Beijing and Shanghai.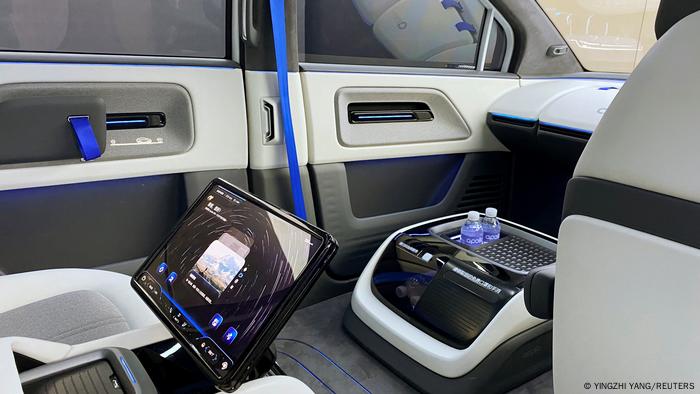 Interior of Baidu's Apollo RT6
According to the company's own information, the robotic division of the Chinese group has now completed more than a million trips in ten Chinese cities.
Corporations invest billions
Baidu competes with Toyota co-financed startup Pony.ai. Robotaxis are already allowed to use restricted vehicles in Beijing, but they must still have a driver in the passenger seat.
Automakers and technology companies around the world are investing billions in the development and operation of self-driving cars. China and the USA are further ahead than Germany and other countries when it comes to permits.
In San Francisco in the US state of California, robotaxis without drivers from the startup Cruis are already on the road on selected roads.
bea/hb (reuters)