A video from Asia shows a pre-production Intel Raptor Lake being "decapitated". A look at the inside of the CPU package shows how big the die of the new CPU generation is. At 257 mm², the chip is significantly larger than its predecessor.
According to the video, the Core i9-13900 engineering sample measures around 23.8 × 10.8 mm, which around 257 mm² means. The previous generation Alder Lake Core i9-12900K is about a fifth smaller at 20.4 × 10.2 mm, which is 208 mm².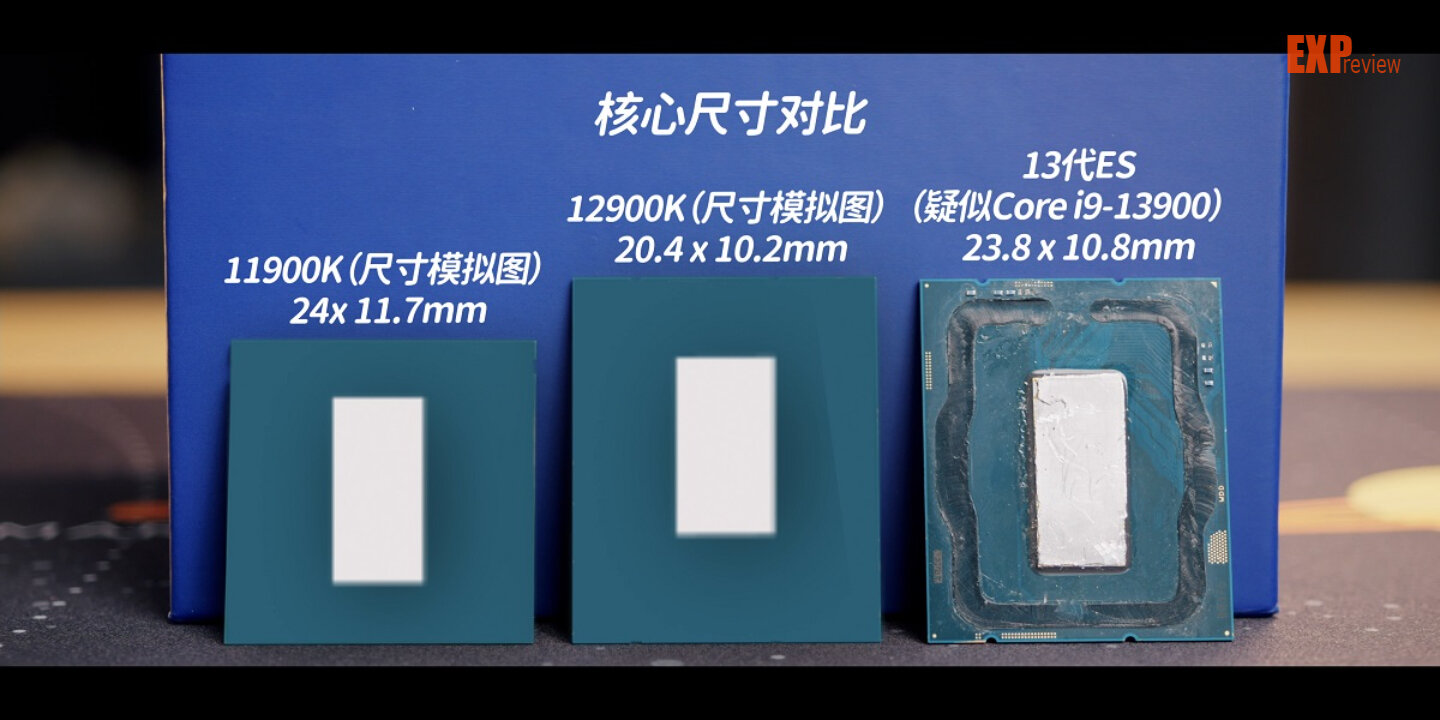 It's no surprise that the newcomer is increasing in area. Finally, the Raptor Lake chip offers twice as many efficiency cores (E-Cores) and more cache. With the same manufacturing process (10 nm alias Intel 7), an increase in the chip area is therefore only logical. This reduces the number of possible chips per wafer, which means higher costs for the new generation.
But in the older Rocket Lake model Core i9-11900K, the chip measures significantly higher 280 mm². However, this was also produced in a coarser 14 nm process.
Intel is expected to launch Raptor Lake this fall. Then the Core-i-13000 will meet AMD's Ryzen 7000 with Zen 4 architecture, which should appear in September.