With the updated Fritz!Labor 7.39, AVM has new beta firmware for its ADSL and VDSL routers Fritz!Box 7590 AX, 7590 and 7530 and for the cable router Fritz!Box 6690 Cable , 6591 Cable and 6660 Cable released. The two WLAN repeaters Fritz!Repeater 3000 and 2400 are also getting the latest preview of Fritz!OS 7.50.
The last tests before the release in late summer
Now that more than 30 products have been leaked, which are expected to receive an update to the final release of Fritz!OS 7.50, which will appear later this summer, the tests are now running at full speed with new Fritz!Labor builds. Six routers and two repeaters will receive another update.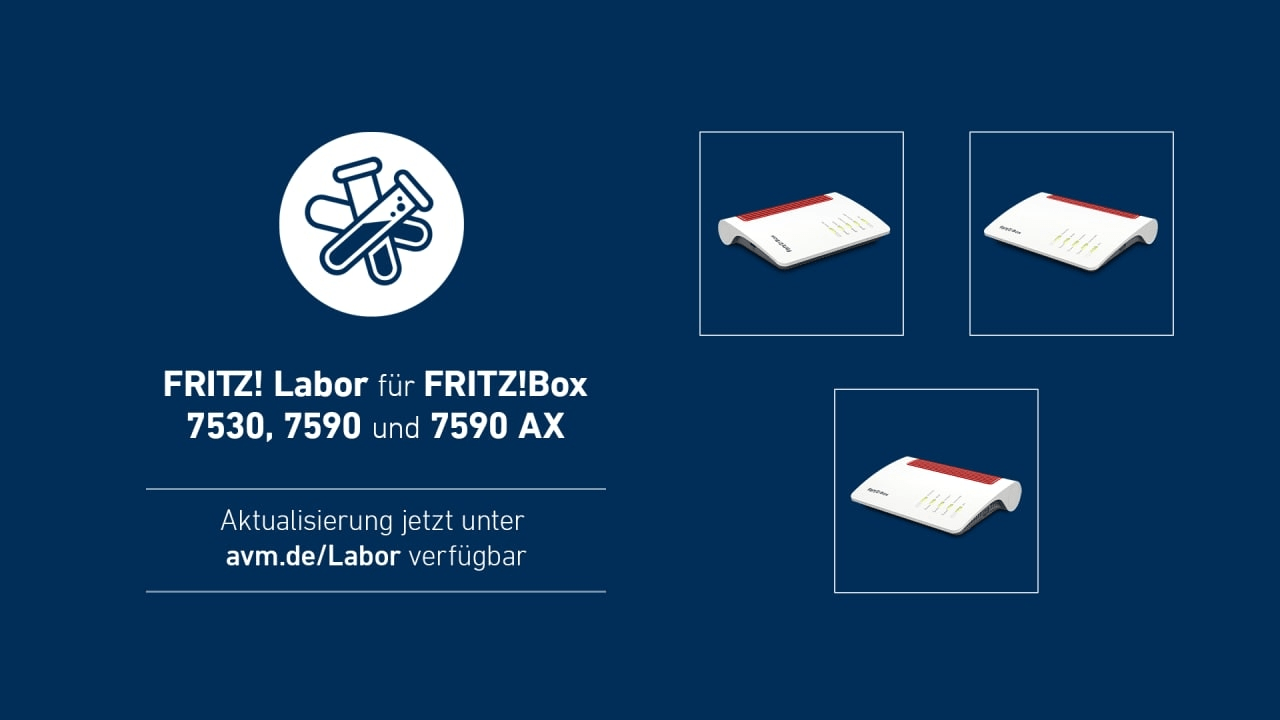 This means that the ten currently supported models of the Fritz!Box and Fritz!Repeater series have the following status in terms of firmware and Fritz!Labor 7.39.
*) Latest builds of the Fritz!Labor firmware from August 5, 2022
Updates for LTE routers are to follow
New preview versions for the Fritz!Box 7530 AX and the hybrid cellular routers Fritz!Box 6890 LTE and Fritz!Box 6850 LTE are also expected in the near future.
According to the The manufacturer has improved the official release notes for the beta versions with build number v07.39-988** in the areas of Internet, WLAN, mesh, telephony, system and home network.
Among other things, there are innovations in the GUI of the cable router, which can now display the cable spectrum, and in the keyword search in the help.
Optimizations for WireGuard
The free VPN software WireGuard, which is directly integrated into the kernel from Linux 5.6, is also being optimized and fine-tuned again.
< p class="p text-width">Note: The laboratory versions are always in beta status and have been tested by AVM in standard environments before publication, but may possibly lead to malfunctions.
Users can switch back to the official Fritz!OS at any time via System → Update → Fritz!OS version.
An overview The Fritz!OS overview provides the editors with the current status of the firmware for all AVM routers.
Fritz!OS: All An overview of the current firmware versions
Further information can be found on the official Fritz!Labor website.