The US supplier Sabrent has introduced a new SSD series. The Rocket 4 Plus G is designed for gamers; the "G" stands for Gaming. There is supposed to be more behind this than just marketing, because the firmware of the fast PCIe 4.0 SSD in M.2 format has already been optimized for Microsoft's DirectStorage API.
Sabrent also clearly focuses on this special feature and markets it as "O2 Game-Optimized Firmware". It is designed from the ground up to take advantage of Microsoft's DirectStorage API. This should ensure consistently high performance even over long gaming sessions.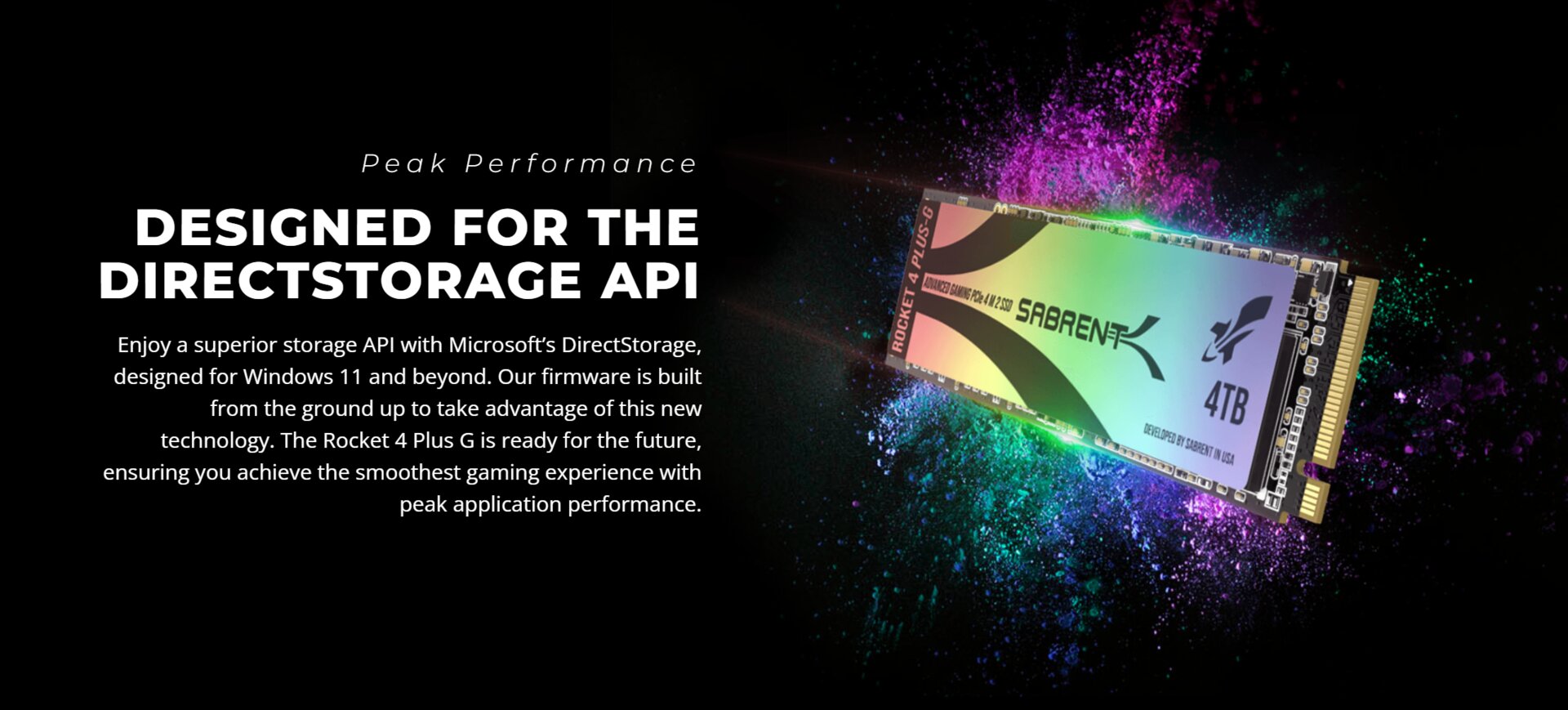 Future games that support DirectStorage should make better use of NVMe SSDs. In addition, the game data does not have to be routed via the CPU, which avoids another bottleneck.
Tests with Phison's "gaming firmware"
The Tom's Hardware website has Phison Received a sample SSD with E18 controller populated with new game-optimized I/O+ firmware. The SSD should thus be better adapted to the requirements changed with DirectStorage and bring more performance in these workloads.
At least the gaming workloads simulated with synthetic tests via DirectStorage attest the firmware a clear advantage.
Sabrent Rocket 4 Plus G
< p class="p text-width">It is quite possible that Sabrent already uses this or a similar form of Phison firmware. However, the manufacturer does not specify the controller type on its website and only speaks of "over 7 GB/s" and 3D TLC NAND with 1,600 MT/s, which should be Micron's 176-layer NAND (B47R). . But even with the Rocket 4 Plus without "G", Sabrent relied on the high-end SSD bestseller Phison E18.
How much DirectStorage really brings in games and what advantages then offer SSDs tailored to it, but it has to be seen first. However, Forspoken, one of the first games to support the DirectStorage API, has been postponed to next year.
Meanwhile, Sabrent is already offering the Rocket 4 Plus G with "O2 GO Firmware" for pre-order at the following prices. The massive cooler with heatpipes is free for pre-orders, otherwise it costs extra.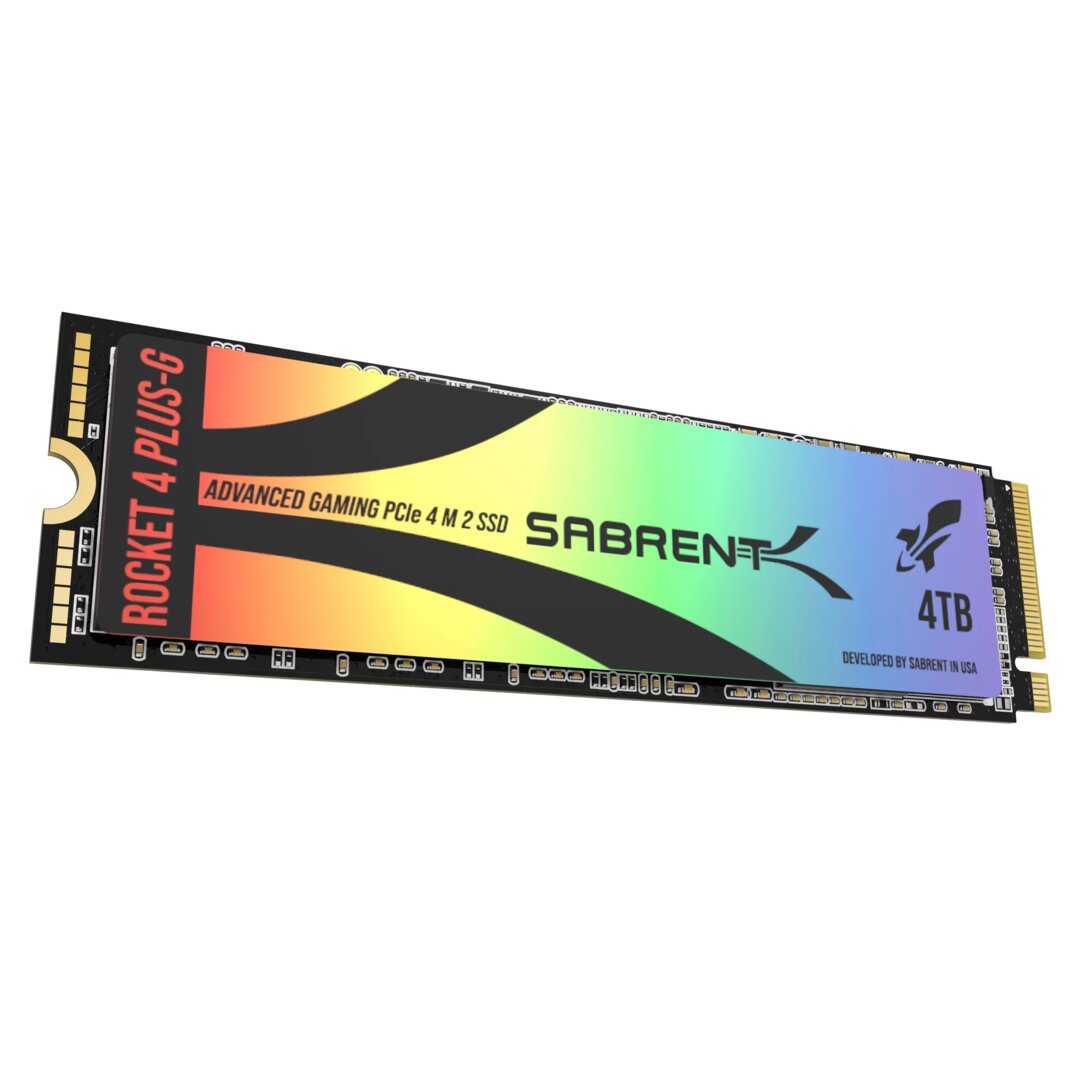 SSD from Western Digital optimized for gaming
Western Digital also recently introduced a fast PCIe 4.0 SSD with a gaming focus at a comparable price: the WD Black SN850X. The term DirectStorage has not yet been used by the manufacturer, but corresponding adjustments to the firmware are to be expected.