A new iPad (10th generation) and iPad Pro are expected in October, which will then be delivered with the new iPadOS 16 despite the delay. More details about the new 10th generation iPad have now become known based on leaked CAD renderings.
Angular design on the cheapest iPad
Accordingly, the cheapest iPad will also use a home button with Touch ID in the new version and would be the only iPad that continues to use Apple's classic home button. All other devices have since switched to Face ID or a power button with Touch ID instead of the home button. The renderings also show that the new iPad will also return to the angular design at the edges. With the other iPad models, Apple has already taken this step after the iPhone. The new iPad would thus be much more similar to the current iPad mini. MySmartPrice claims to have received the renderings from a case manufacturer.
10.5 instead of 10.2 inch display?
According to the rendering, the dimensions of the new iPad are 248.62 × 179.50 × 6.98 mm (H×W×D), which makes it slightly thinner but wider than its predecessor. This could indicate that Apple is changing the display from a 10.2-inch screen to a 10.5-inch model, as was used on the iPad Pro before the switch to 11-inch diagonal. A larger display for the iPad 2022 had already been speculated.
While the display of the other iPads now also has rounded corners like the housing, Apple could continue to do so with the cheapest iPad do without it.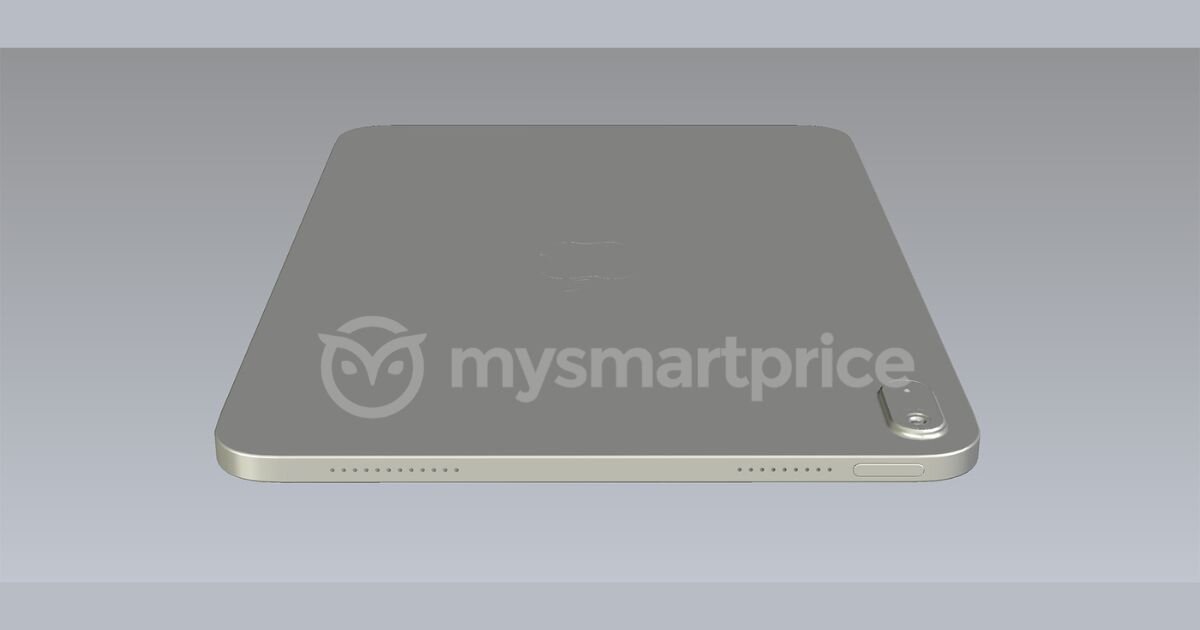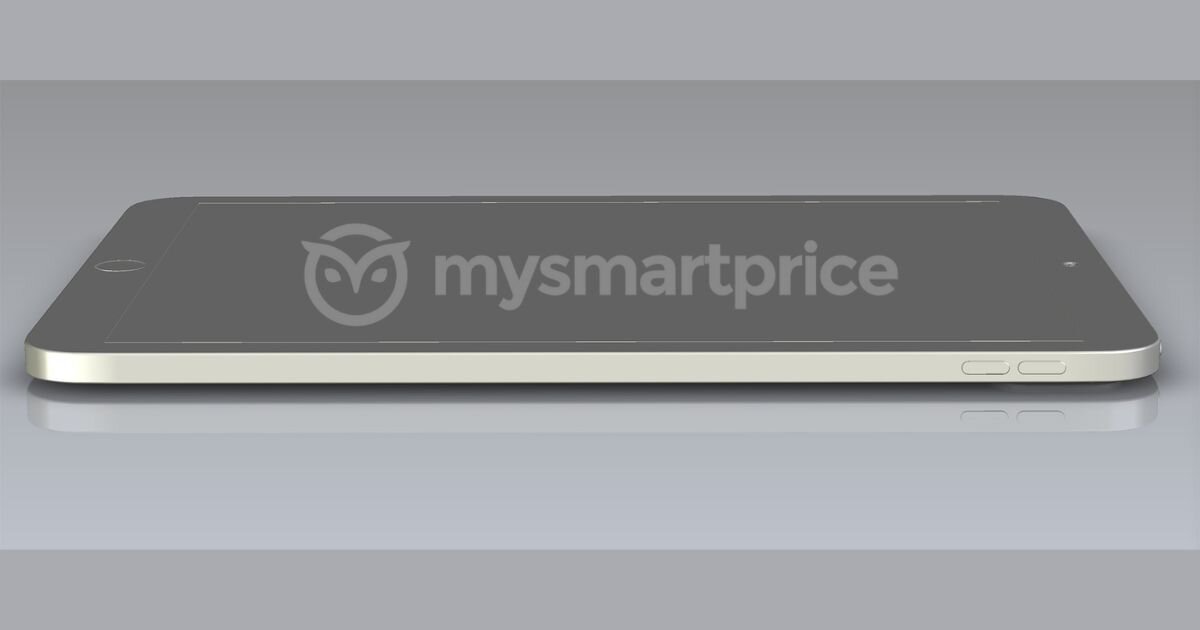 Protruding camera
The camera on the back of the iPad now protrudes slightly from the case. However, as was to be expected, it remains with a single camera. The recess under the camera sensor is interpreted differently. While some want to see the space for an LED flash, others think the opening is simply the opening for the microphone – the latter seems much more likely given the size.
There is a headphone jack can no longer be seen in the pictures. As with the other iPads and the iPhone, it would therefore be omitted. The images also indicate four stereo speakers in landscape mode.
A14 SoC and USB-C
It is expected that the new iPad 2022 will use the A14 Bionic as the SoC, replacing the A13 Bionic of the predecessor. There is also speculation about a switch from Lightning to USB-C, but the new renderings do not yet allow any statement to be made.
Whether Apple will match the price of the iPad 2021 of 379 euros with the new model is currently open.