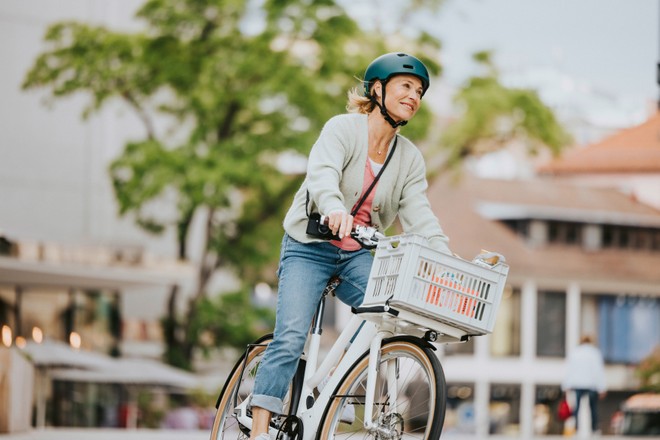 With the conversion into law of the & quot; Mims Decree & quot; there are also some novelties; that touch eBikes, electric cars used by the disabled and charging infrastructures. Enrico Giovannini , Minister of Infrastructure and Mobility; Sustainable, he commented:
With the conversion into law of the & ldquo; Mims Decree & rdquo ;, the second was launched in a little more; ten months, the vast set of reforms approved in the last 18 months and aimed at achieving a systemic and integrated transformation of transport infrastructures and systems, in line with the European policies of the Green Deal and the commitment of the Ministry to sustainability; and the reduction of inequalities.
MOBILIT? SUSTAINABLE
Going into the details, to promote mobility; sustainable electric cars for use by people with disabilities will be able to circulate on cycle paths, as well as in pedestrian areas. In addition, holders of B licenses are allowed to drive an alternative fuel vehicle up to 4.25 tons, compared to the current 3.5 tons.
Speaking instead of charging, a is attributedlegal qualification of electric vehicle charging infrastructures and their location in the different areas of the roadway, depending on the type of road (in particular, the charging columns located in the service areas are included in the " appurtenances of service & quot;).
With the aim of improving road safety and promoting mobility; sustainable, & egrave; It was decided that pedal assisted bicycles that are tampered with are equated with mopeds , with the consequent subjection to the obligations envisaged for the latter (license plate, insurance, license) and with the provision of specific penalties for those who modification and who uses them.
In addition, bicycles and electric scooters are included in the classification of vehicles to ensure them a more legal framework; clear.
It is also worth mentioning, among the novelties; of the decree, the introduction of national incentives to promote the ecological transition in the yachting sector, aimed at replacing endothermic engines with electric ones.
MOBILITY PLAN? CHASSIS
At the same time as the news of the conversion into law of the & quot; Mims Decree & quot ;, the Ministry of Infrastructure and Mobility & agrave; Sustainable has made it known that the General Plan of Mobility & agrave; Cycling 2022-2024 got the green light from the Unified Conference. In particular, this plan provides for financing, already; awarded, amounting to 943 million euros, out of a total value of 1.2 billion. The Plan, envisaged by Law 2/2018, contains a long-term planning to improve and strengthen the mobility systems; urban and interurban cycling, in line with European guidelines.
The 5G smartphone for everyone? Motorola Moto G 5G Plus, buy it at the best price from Amazon Marketplace at 220 euros .