After a break with the OnePlus 9, the manufacturer of the same name is now launching a faster T model, the 10T. Compared to the OnePlus 10 Pro, the faster and more efficient Snapdragon 8+ Gen 1 and faster charging move in at 150 watts. However, buyers have to do without a popular feature.
The last T-model was two years ago with the OnePlus 8T (test). This time, too, the OnePlus 10T is not a successor to the 10 Pro, but a parallel model that improves speed in particular. The 10T is available for pre-order starting August 11th in Moonstone Black (brushed) and Jade Green (glossy) and will be available on August 25th. The recommended retail price is 699 euros with 8 GB/128 GB and 799 euros with 16 GB/256 GB.
Snapdragon 8+ Gen 1 is faster and more efficient
The 10T gets its plus in terms of speed from the use of the Snapdragon 8+ Gen 1, a further development of the Snapdragon 8 Gen 1, for which Qualcomm has switched production from Samsung 4LPE to TSMC N4. According to the chip manufacturer, CPU and GPU efficiency should each benefit by 30 percent, while CPU performance and GPU clock should each increase by 10 percent. The editors recently carried out benchmarks for the Snapdragon 8+ Gen 1 using the Asus ROG Phone 6 (test). In the OnePlus 10, the Snapdragon 8+ Gen 1 is combined with at least 8 GB of LPDDR5 RAM, with an optional 16 GB instead of the maximum of 12 GB in the OnePlus 10 Pro. The manufacturer explains that this variant can keep more than 35 apps in memory.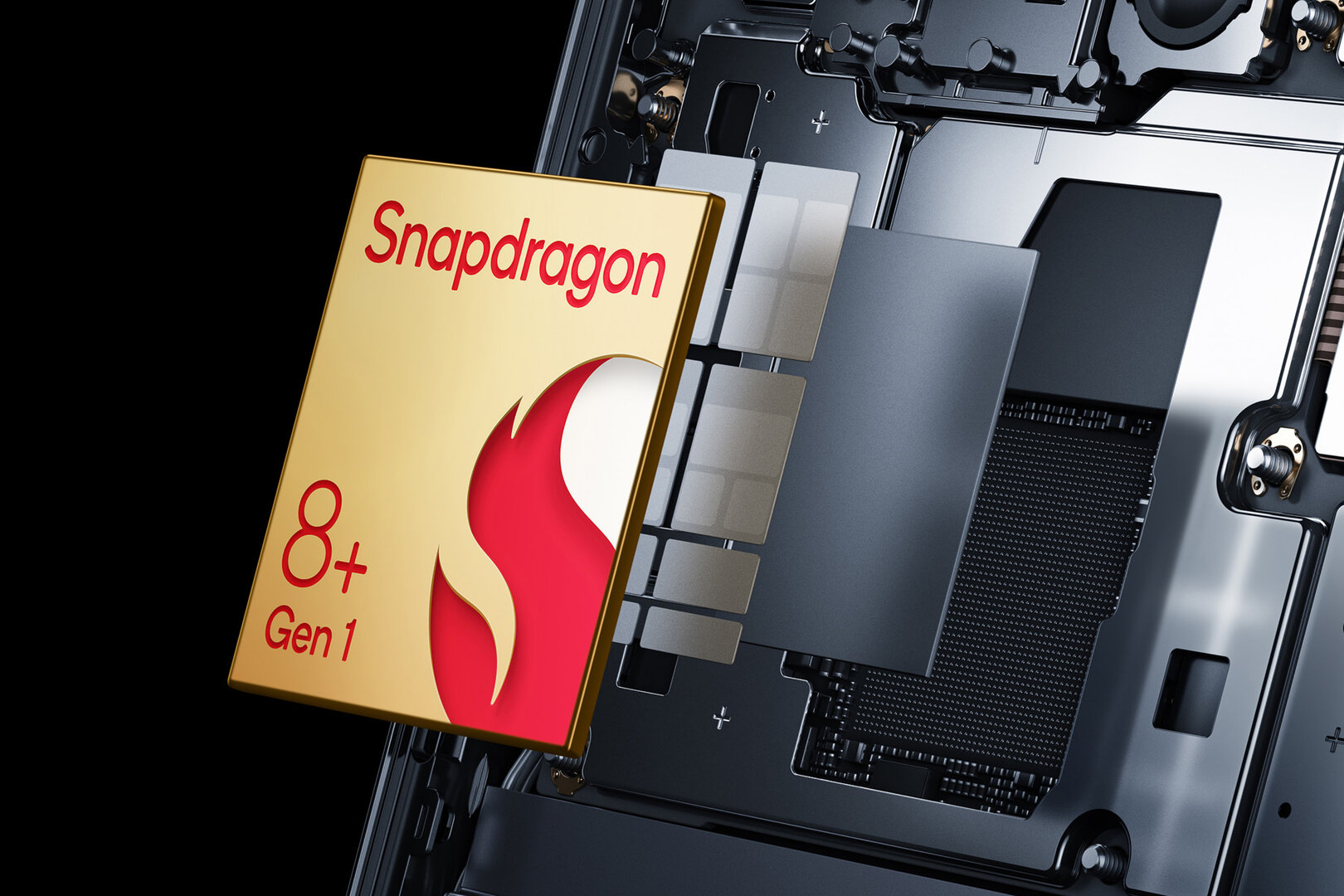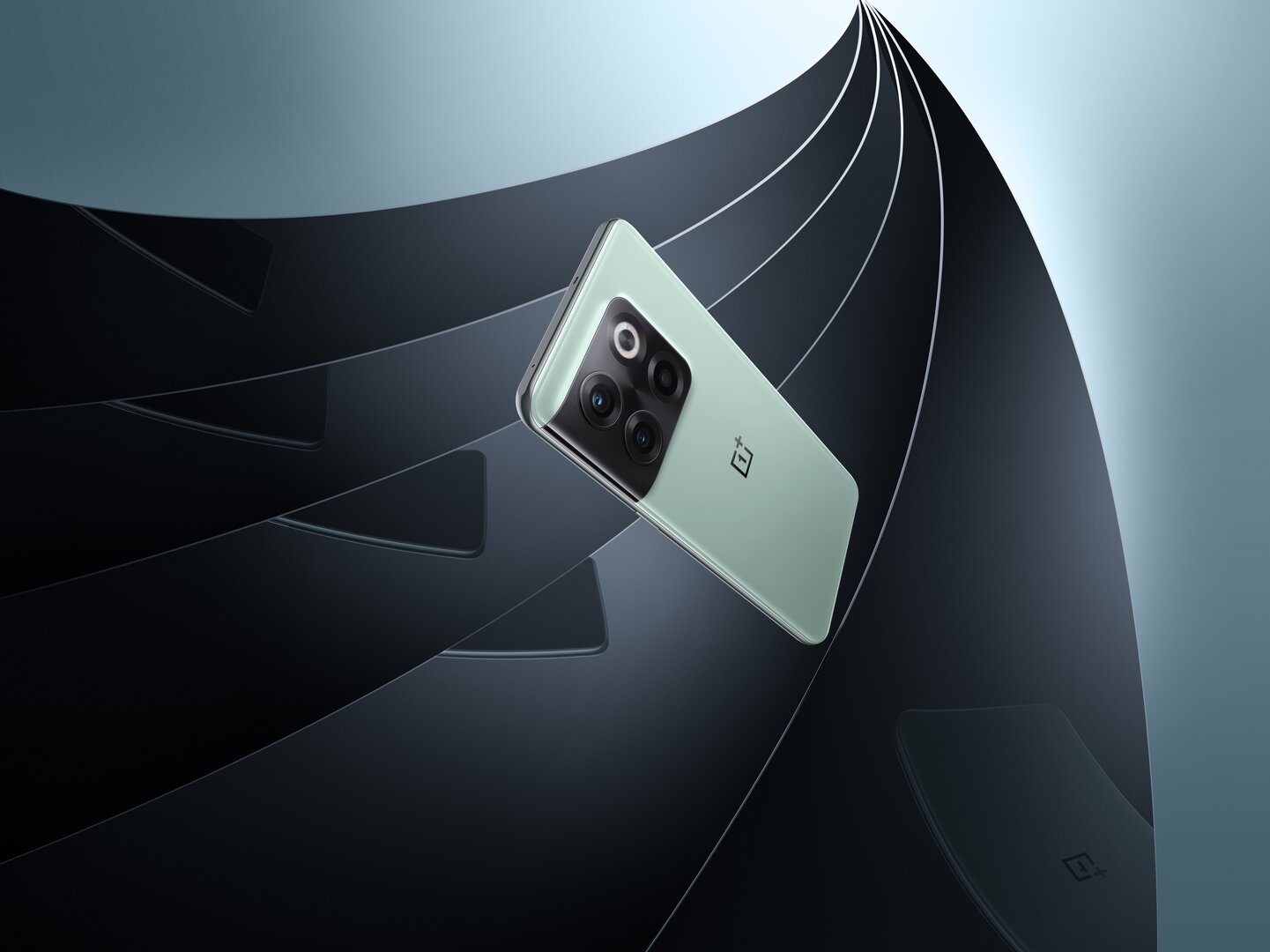 Larger cooling system with vapor chamber
Although the chip is more efficient, OnePlus has equipped the 10T with the manufacturer's largest vapor chamber to date, which is designed to dissipate heat via eight channels. "HyperBoost Gaming Engine" is what the company calls a compilation of its own developments for Android, which is intended to ensure consistently high performance when gaming. The "General Performance Adapter (GPA) Frame Stabilizer" reduces FPS fluctuations, the "GPU Load Control (GLC)" ensures more efficient rendering and "LSTouch" increases the sampling rate for touch inputs. With the OnePlus 10T, this value increases to 1,000 Hz for the first time.
Charging with 150 watts
The charging system of the 10T, which comes under the name "150W SUPERVOOC Endurance Edition" with up to 150 watts, works even faster, which should fully charge the 4,800 mAh battery within 19 minutes. It comes as no surprise that after Realme, the GT Neo 3 is now a second brand from BBK Electronics with up to 150 watts charging the battery. With OnePlus, however, the charging system runs under the SuperVOOC branding known from Oppo.
80 percent after 1,600 charging cycles
The battery consists of two cells that are effectively charged with up to 75 watts each. According to the manufacturer, 80 percent of the capacity should still be available after 1,600 charging cycles. This information is also already known from Realme. Wireless charging is not supported by the 10T, this feature is reserved for the OnePlus 10 Pro.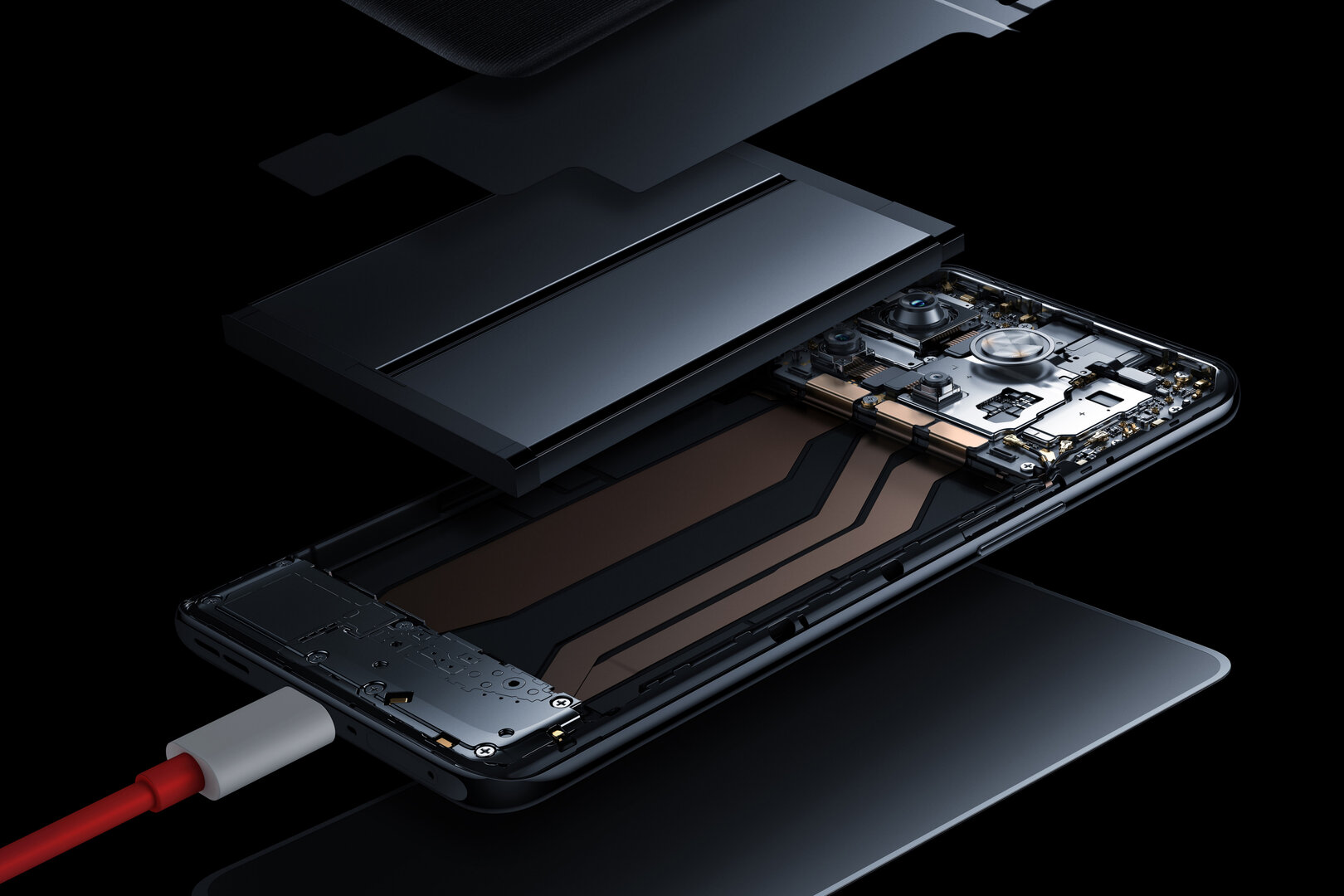 Triple camera without Hasselblad cooperation
The partnership with Hasselblad for the coordination of the cameras is also reserved for the premium smartphone offered at the same time. The 10T offers with the 1/1.56" the large Sony IMX766 has a primary sensor that is not quite as large with 50 instead of 48 MP, but which is also equipped with OIS and EIS. The ultra wide-angle camera has 8 instead of 50 MP and instead of the tele, the 10T comes with a 2 MP macro camera.
Photos in the box faster< /h3>
Thanks to the "Image Clarity Engine (ICE) 2.0", the 10T is said to capture photos faster than all previous OnePlus smartphones and, with HDR 5.0, deliver better HDR results than before. As with the 10 Pro, there is an optimized night mode specifically for the primary camera called "Nightscape 2.0". The 10T can also take photos with 10-bit color depth.
Full HD display with 120 Hz
The matching display, with HDR10+ support, stretches across 6.7 inches like the 10 Pro, but doesn't match the resolution of the 10 Pro and is flat rather than curved. The LTPO AMOLED panel is also reserved for the flagship, so the refresh rate is not completely variable, but can be adjusted in steps of 120, 90 and 60 Hz. OnePlus states a peak brightness of 950 cd/m² and relies on Gorilla Glass 5.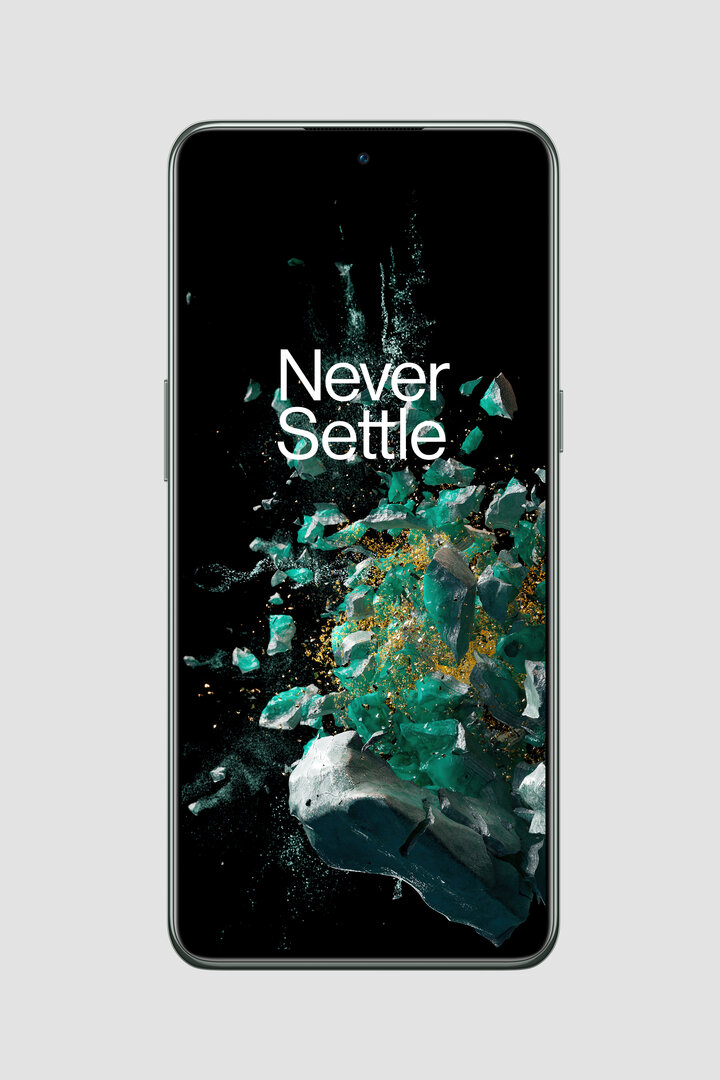 No more space for the Alert Slider
In terms of design, the 10T is strongly based on the 10 Pro, but for the first time it does without a traditional feature from the manufacturer: the Alert Slider. Similar to the iPhone, the slider on the right of the 10 Pro allows you to quickly switch between the loud, quiet and vibrating modes. The manufacturer explained in a preliminary talk that the feature fell victim to the larger cooling system and faster charging.
More antennas installed
< p class="p text-width">With a total of 15 antennas, the 10T also has more antennas, which also require space in the housing. The 360-degree antenna system is designed to provide a better Wi-Fi and cellular signal regardless of the orientation and position of the smartphone. If Wi-Fi and Bluetooth are activated at the same time, "AMP Connect" should reduce the interference between each other.
Update to OxygenOS 13 planned
The OnePlus 10T runs OxygenOS 12.1 based on Android 12 and is said to come with three more Android major versions and four years of security updates. After the 10 Pro in August, the 10T will initially receive OxygenOS 13 based on Android 13 later on.
OnePlus 10T OnePlus 8OnePlus 8 ProOnePlus 8TOnePlus 9OnePlus 9 ProOnePlus 10 Pro ✔OnePlus 10T ✔ OnePlus 10 Pro OnePlus 8OnePlus 8 ProOnePlus 8TOnePlus 9OnePlus 9 ProOnePlus 10 Pro ✔OnePlus 10T ✔ Software:
(when released) Android 12.0 Display: 6.70 inch, 1080 × 2412
394 ppi, 120 Hz
AMOLED, HDR, Gorilla Glass 5 6 .70-inch, 1,440 × 3,216
526ppi, 120Hz
AMOLED, HDR, Gorilla Glass Victus Operation: Touch, fingerprint sensor, face scanner SoC: Qualcomm Snapdragon 8+ Gen 1
1 × Cortex-X2, 3.20 GHz
3 × Cortex-A710, 2.75 GHz
4× Cortex-A510, 2.00GHz
4nm, 64-bit Qualcomm Snapdragon 8 Gen 1
1× Cortex-X2, 3.00GHz
3× Cortex-A710, 2.50 GHz
4 × Cortex-A510, 1.80 GHz
4 nm, 64-bit GPU: Adreno 730
900 MHz Adreno 730
818 MHz RAM: 8,192 MB
LPDDR5 variant 16,384 MB
LPDDR5 8,192 MB
LPDDR5 variant 12,288 MB
LPDDR5 Storage: 128/256 GB 128/256 GB 1. Camera: 50.0 MP, 2160p
Dual LED, f/1.8, AF, OIS 48.0 MP, 4320p
Dual LED, f/1.8, AF, OIS 2. Camera: 8.0 MP, f/2.2 50 .0 MP, f/2.2 3rd Camera: 2.0 MP 8.0 MP, f/2.4, AF, OIS 4th Camera: No 5th Camera: No 1st Front Camera: 16.0 MP, 1080p
Display flash, f/2.4 32.0 MP, 1080p
Display flash, f/2.4 2. Front camera: No GSM: GPRS + EDGE UMTS: HSPA+
↓42, 2 ↑5.76 Mbit/s LTE: Advanced Pro 5G: NSA/SA
↓2.00 ↑0.20 Gbit/s NSA/SA WLAN: 802.11 a/b/g/n/ac/ax
Wi-Fi Direct Bluetooth: 5.3 5.2 Positioning: A-GPS, GLONASS, BeiDou, Galileo Other standards: USB 2.0 Type C, NFC USB 3.0 Type C, NFC SIM card: Nano SIM, Dual SIM Battery: 4,800 mAh , 150.0 W
permanently installed 5,000 mAh, 80.0 W
permanently installed, wireless charging Size (W×H×D): 75.4 × 163.0 × 8.75 mm 73.9 × 163.0 × 8.55mm Protection: – Weight: 204g 201g Price: €699/€799 €899/–/€999
ComputerBase has information on this item from OnePlus received under NDA. The only requirement was the earliest possible publication date.