After the killing of Aiman ​​al-Zawahiri, the terrorist organization al-Qaeda is likely to have considerable difficulties in finding a suitable replacement. However, according to experts, the group is not fundamentally weakened.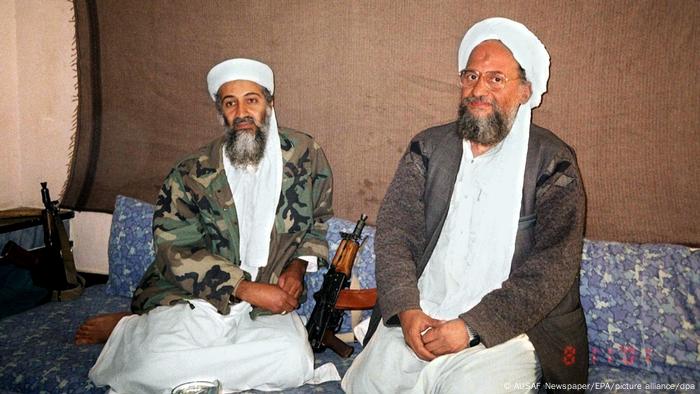 Less charismatic than his predecessor Osama bin Laden (left): Aiman ​​al-Zawahiri (right)
It was apparently a new type of missile that the Americans used to kill al-Qaeda boss Aiman ​​al-Zawahiri. According to the published images, the images from the Sherpur district of Kabul only show damage on the upper floor – the one where Al-Zawahiri was located. According to media reports, the circumstance points to the use of so-called Hellfire rockets of the R9X type: These do not explode on impact, but extend razor-sharp blades that only kill the target person, but other people, even those in the immediate vicinity, live .
Thus, al-Zawahiri would have become the target of a new military strategy launched by former US President Barack Obama. This wants to avoid so-called collateral damage, i.e. the death of bystanders that is accepted. From the US government's point of view, the new technology offers a significant advantage: US President Joe Biden can offer the American public a political and military triumph – but at the same time he can hope that the killing will cause fewer al-Qaeda supporters and sympathizers strongly provoked, as if other, possibly completely uninvolved people had died.
With Al-Sawahiri, the United States killed a terrorist who has made little appearance in recent years – most recently in September. The 72-year-old Egyptian was recently seriously ill, political scientist Ahmad Ban from the Emirates Policy Center in Abu Dhabi told DW. In addition, he was unable to reunite the al-Qaeda group, which was torn into many factions.
A lack of shine
Compared to his predecessor Osama bin Laden, the founder of al-Qaeda, al-Zawahiri has always had a shortcoming, says terror expert Asiem El-Difraoui, author of several books on international jihadism (most recently "The Hydra of Jihadism – Origin Spread and Averting a Global Danger", 2021): "He lacked Bin Laden's charisma. That's another reason why al-Qaeda has lost some of its former glory in the eyes of potential members."
Nevertheless, many jihadist groups regarded Al-Zawahiri as a historical authority. This is mainly due to his role in global jihad, which he played a key role in founding. "And so, despite his weak charisma, the question arises as to where one can find a comparable one. Because his potential successors are hardly known to the general public," Difraoui told DW.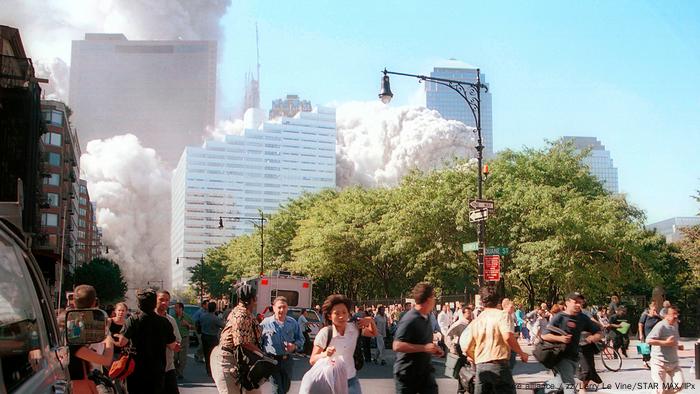 Al Qaeda's most famous attack: the attack on the World Trade Center in September 2011
Unforeseeable consequences
Overall, the killing of Al-Sawahiri could have different, sometimes contradictory, consequences. The terrorist organization has lost its most familiar face. Building a successor is likely to be difficult and take time. At the same time, however, individual parts of the far-reaching al-Qaeda network are likely to feel spurred on to reorganize themselves and develop new clout. "Ayman al-Zawahiri has been involved in these groups for 40 years. His killing may now encourage them to unite," said Ahmad Ban.
From the group's point of view, such a restructuring is also necessary, Ban continues. "Because its operational capabilities are severely reduced. The group is no longer able to carry out operations such as the attacks of September 11, 2001 or attacks on embassies. Such companies require a large operational effort. The group cannot afford it at the moment."
Al Qaeda's ideology is much more systematic and coherent than that of other terrorist groups, adds Paris-based journalist and Islamism expert Albert Farhat. However, because the organization's management structure has been weakened for a long time, it is difficult for it to recruit new members.
Competition from the IS
Asiem El-Difraoui says the situation of al-Qaeda varies greatly depending on the region. In the Arab heartland, for example in Syria and Iraq, al-Qaeda is under considerable pressure due to competition with the terrorist organization "Islamic State". So far, however, it has resisted, and what's more: In the province of Idlib, an offshoot of al-Qaeda, "Jabhat al-Nusra", was able to partially oust the IS.
Strong competition: the terrorist organization "Islamic State", scene from Syria, 2019
According to Difraoui, al-Qaeda is particularly strong on the outer edges of the Arab world. "This applies in particular to Yemen and the Sahel zone." In Somalia, another offshoot of al-Qaeda, the terrorist group al-Shabab, is making a name for itself. Around two weeks ago, around 500 of their fighters invaded Ethiopia and involved its army in heavy fighting for several days, which claimed numerous lives on both sides. Acts like this have less of a military and more of a propaganda effect. When the al-Qaeda flag flies over Ethiopia's terrain, which has so far hardly been bothered with, it has an electrifying effect on many sympathizers and possible comrades-in-arms.
Basic abuses
Given the many problems facing the region, observers doubt that the killing of al-Zawahiri can do much harm to jihadism as a whole. According to an op-ed in the London-based pan-Arabic daily Al-Araby Al-Jadeed, the US government is misjudged if it thinks it can decisively hit radical Islamic jihadism by killing a single person.
Terrorism thrives on a foundation of complex political, social, economic and cultural problems, the newspaper says. "Beyond Kabul and the balcony where al-Zawahiri was killed, there are many places in the Middle East, Africa and Asia whose residents are witnessing a widening sense of injustice, abuse of power, oppression and tyranny. The success of jihadist organizations relies on their ability to stoke fire from those feelings."
Mastermind of 9/11 attacks killed
.