Eve Aqua 3rd generation
Earlier we wrote about the Thread support on the Eve Aqua, the water computer with which you can control the watering of your garden remotely. As a result, you are less dependent on Bluetooth and you have a better range for your water management. Thread support, however, only became available on the second-generation Eve Aqua from 2020, which looked exactly the same as the very first version from 2018. Two years later, it's time for the third-generation Eve Aqua. It has already built-in Thread support as standard and has a new look, especially with a better tap connector, now made of copper. In addition, some other appearances have been adjusted.
The renewed Eve Aqua (review) has been given a sleeker appearance, which is more in line with the existing accessories for indoors. The colors are still silver gray on the side and black on the front, with a button to manually control the water supply.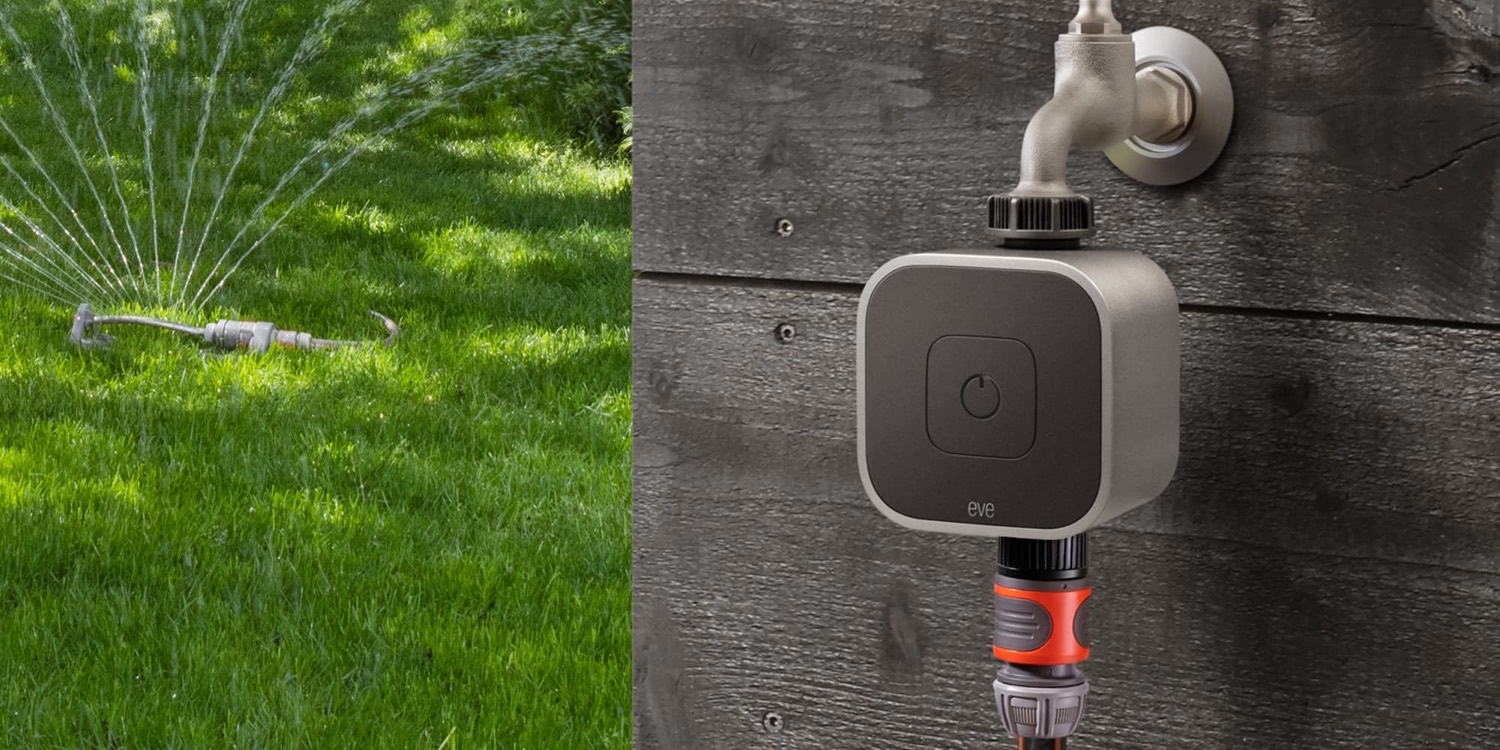 This is new:
Sleek look in silver/grey
Thread now built-in as standard (no update needed)
Copper tap connection (formerly plastic)
Magnetic hose connection
Silentless (the earlier versions made a mechanical &rsquo ;gear's noise
Higher price: €150,- (was €100,-)
Eve Aqua v3 is 50% percent more expensive
The improved connection ensures that the product lasts longer and leaks less quickly. It would also be quieter to use. The price has gone up by 50% due to these technical improvements – something that doesn't quite match what you get. You pay 50% extra for the copper and magnetic connection. The price is now more in line with the Gardena water computer, which, however, only works with HomeKit if you purchase a special gateway. You can read more about this in our article about the Gardena Smart system. The orange accessories you see in the Eve photos are also Gardena products, but then the non-smart parts such as garden hoses and splitters.
See also

This has remained the same with the Eve Aqua v3:
Support for HomeKit and Thread
No bridge needed
Control via Home app, Eve app, Siri voice commands
Physical button to manually turn on the water can be switched on and off, also works without an internet connection
Turns off automatically after a while
Requires 2 AA batteries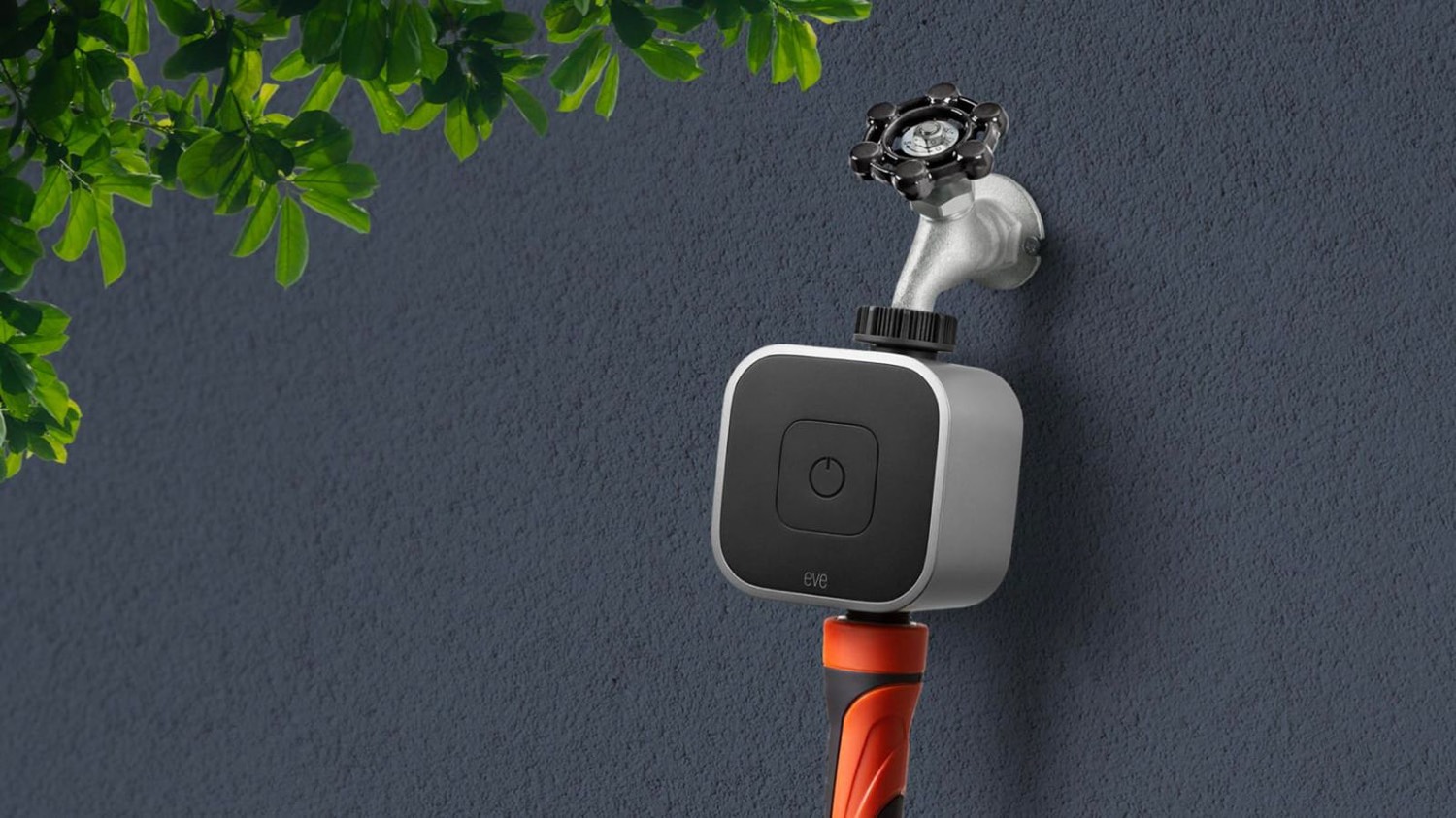 All you need is a tap with thread in the garden. With the correct connector (available at hardware stores or garden centres), you can connect the Eve Aqua to it, after which you can connect a standard garden hose, sprinkler or other watering system. That way you can automatically water your plants, for example flower boxes, a herb garden or vegetable garden.
See also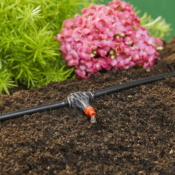 How to water your plants automatically with HomeKit
Looking for a solution to water the plants, even if you are not at home? Then take a look at a smart water sensor in combination with a watering system. You can control this with HomeKit.
You can buy the Eve Aqua for €150,- via Amazon and other merchants. Recently, Eve also released a Thread update to the Eve Motion sensor. With that product, Thread support was completely new. Gradually, almost all of the manufacturer's accessories are Thread-enabled, which allows you to build a mesh network between your smart devices such as HomePod mini, lights, thermostats, and sensors. With Eve, this is an extra plus because previous accessories often worked with Bluetooth and therefore had a limited range.
If you prefer the cheaper earlier model with Thread (v2), you will find the prices below:
p>